Cinco de Mayo (the 5th of May) is a day to honor Mexican culture and heritage with food, music, parades, and plenty of delicious drinks like the mojito – a sweet, minty concoction that's made even more special with an infusion of cannabis. Here's how to make a cannabis-infused Mojito drink to spice up your Cinco de Mayo festivities.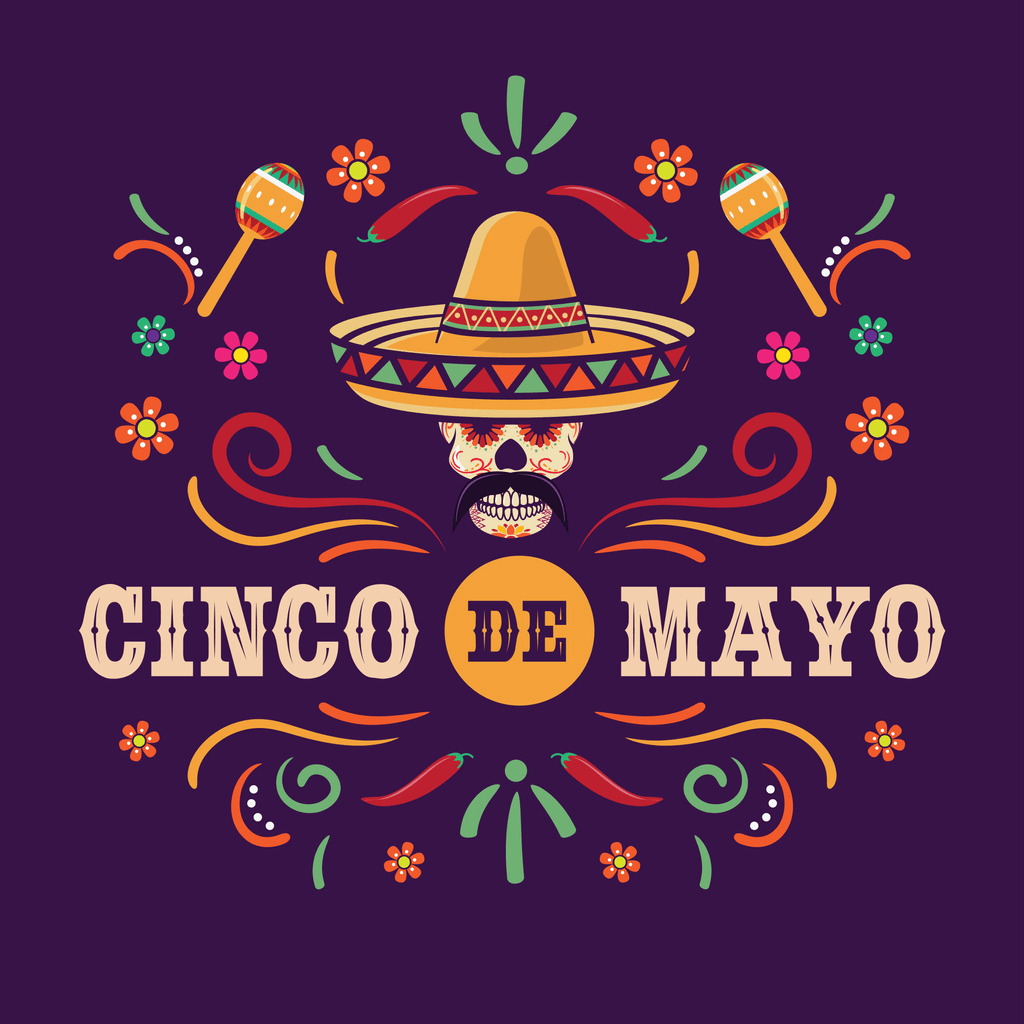 Cinco de Mayo Is for Everyone
Cinco de Mayo, also called 5 de Mayo, commemorates a single battle between Mexico and the French Empire led by Napoleon III. In 1861, Mexico defaulted on loans held by Britain, Spain and France. All three countries sent ships to Mexico to collect. Mexico settled with Britain and Spain, but France wanted more –a. foothold on Mexican territory.
On May 5, 1862, French troops engaged a ragtag group of Mexican volunteers at Puebla – and lost. Although France went on to win the war, Mexico remembers this battle as a victory for indigenous Mexican people against an empire-building European invader.
It's that spirit of Mexican pride and independence that makes Cinco de Mayo so widely celebrated today, even though few people remember the Battle of Puebla itself. In the US and other places, Cinco de Mayo has become a day for celebrating all things Mexican – and everyone can join in. It's also a time for enjoying cannabis in all its many forms, including cool, cannabis infused spirits for a warm May Day. Although it isn't strictly a Mexican drink, a classic mojito can fill the bill, especially if it contains an infusion of your favorite cannabis strain.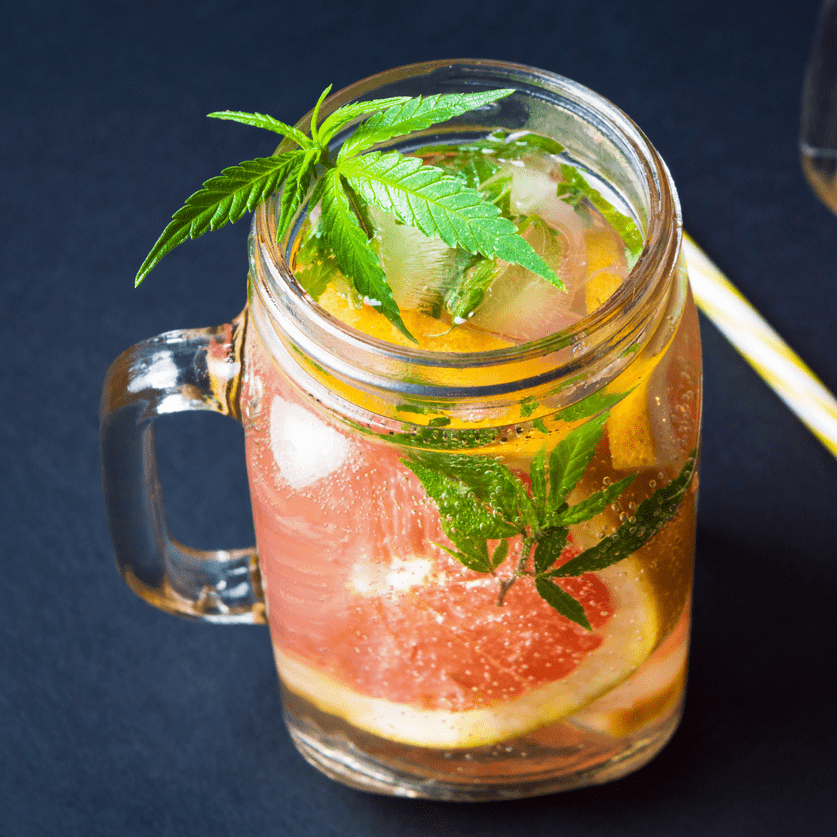 How to Make a Cannabis Infused Mojito
The Mojito originated in Cuba, using ingredients such as sugar and rum that are native to the island. But it's become popular worldwide for its easy blend of sweetness and spirits. The standard Mojito recipe includes just five ingredients: rum, sugar, mint, lime juice and club soda or other sparkling water. Although there are plenty of variations on the theme, all of them can benefit from a cannabis boost. Here are two ways to add your favorite kind of cannabis to a classic Cuban mojito.
What You'll Need
8-10 fresh mint leaves
4-5 tsp lime juice
1-2 tsp white granulated sugar (or brown sugar, if you prefer) or sugar syrup
60ml white rum (not spiced rum)
Club soda or sparkling water to taste
Your favorite cannabis – about 1/8 oz ground flower or 1-2 drops of tincture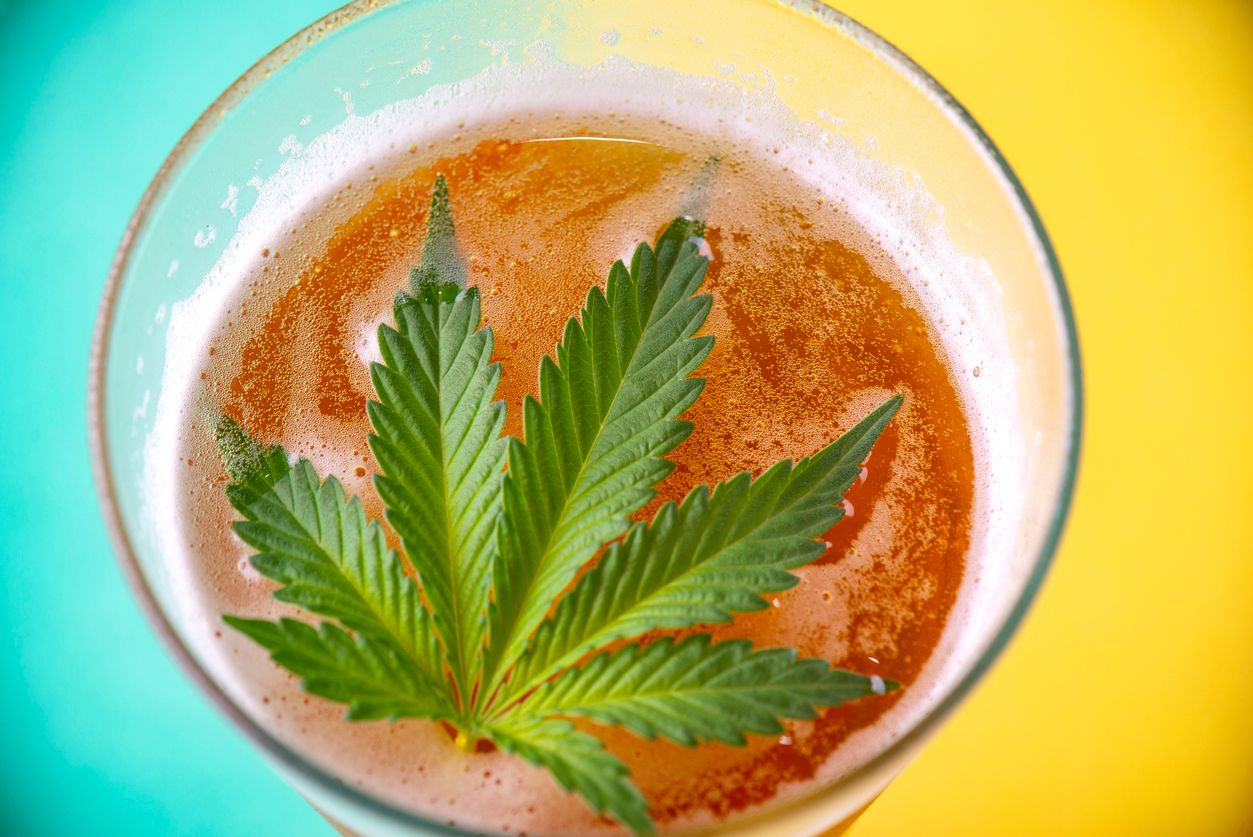 How to Create a Cannabis Infusion
You can add cannabis to your mojito either by infusing rum with your favorite strain, or by adding a few drops of cannabis tincture to the finished drink.
To make cannabis infused rum, you'll need to prepare it ahead of time. Here's how.
Grind your cannabis finely, then place it on a cookie sheet and bake it in the oven for about an hour at 250F to decarboxylate the cannabis and make its compounds bioavailable.
Place the decarbed cannabis in a square of cheesecloth or clean pantyhose. Tie off the top, keeping a long string.
Put the cannabis bag into a bottle of white rum. . Let it sit in the refrigerator for 24-48 hours.
When ready, simply pull out the cannabis bag. Your white rum is now infused with your favorite weed, and it's ready to add to your mojito.
To infuse with a tincture, simply add a few drops to the finished mojito. Choose a THC or CBD-dominant tincture, or mix them to suit your mood.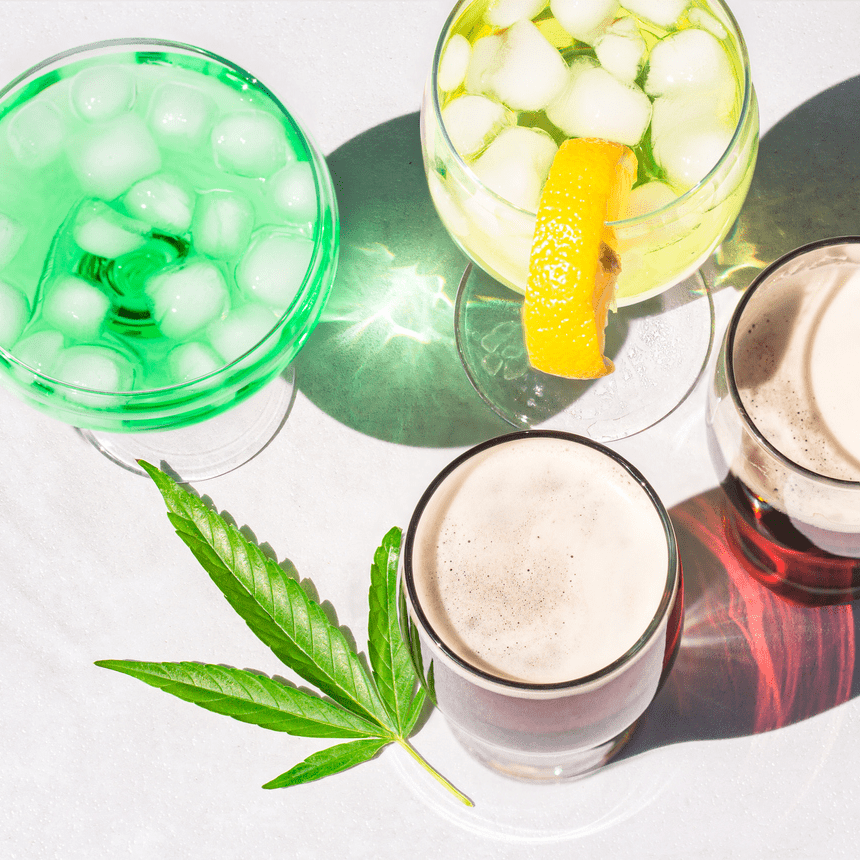 Simple Steps to Make Your Mojito
With your cannabis infusion at hand, follow these steps to create the mojito itself.
"Muddle" your mint. Use a dedicated muddler, a mortar and pestle or just a flat wooden spoon to mash the mint and release its flavor.
Put the crushed mint into a cocktail glass.
Add the sugar, lime juice and rum
Add the cannabis tincture (if you're not using infused rum)
Add club soda or sparkling water to suit your taste
Stir well and serve with ice cubes or mint garnish if you like.
Get a Medical Marijuana Card Online
It's easy to get your medical marijuana document with the online Telehealth service HelloMD. Register, pay, and receive an online medical consultation with a licensed practitioner and purchase medical cannabis today. You don't pay unless you're approved!