For decades, the term "420" has had special meaning for cannabis lovers everywhere. The origin of these magical digits has been open to speculation for years. Still, their meaning is clear: April 20th is the day to celebrate marijuana at festivals, concerts, and other in-person or online events.
Let's take a look at how 420 became associated with cannabis culture, and a sampling of the events held around the country.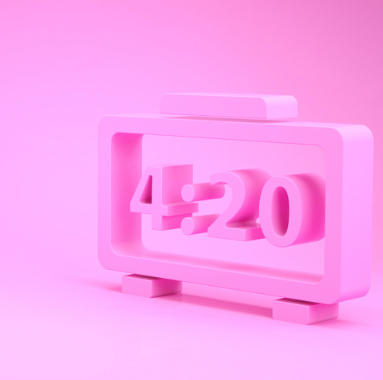 How Did 420 Get Its Start?
There's no shortage of stories
attempting to explain the origins of 420 and its place in cannabis culture.
The best known – and most likely – origin story traces 420 back to 1971 when a group of high schoolers in San Rafael, California, who started using the phrase as code for getting together at 4:20 pm to smoke pot.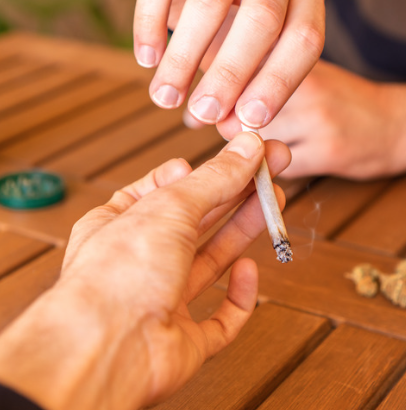 Some sources even say that the group (now known as the Waldos) got together to smoke weed with the Grateful Dead, who had their band HQ around the corner from San Rafael High. It's unclear how the term 420 leaped from an insider joke to mainstream vernacular. It's speculated that the term 420 became famous after a music flyer by fans of the Grateful Dead urged people to smoke marijuana on the date 4/20.
420 Celebrations Across America
As marijuana has moved into the mainstream, so has the celebration of 420. The holiday has an array of events in cities across the country, and many are free and open to the public.
Here's a sampling of events scheduled on and around 4/20/2022 in various parts of the US.
Cannademix Unity Day, New York City
New York's Cannademix Unity Day features yoga, cannabis education, and live music from a mix of hip-hop, Latin and other artists. The event is held at New York City's Webster Hall, and it's open to everyone over 21.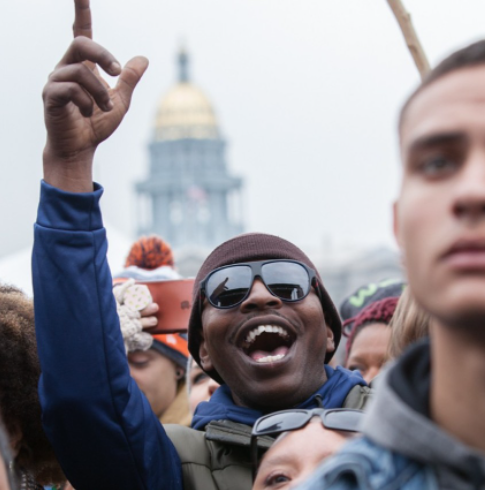 Mile High 420 Festival, Denver, Colorado
Denver's Mile High 420 Festival is a daylong event that features food, and music from artists including Big Boi and Lil Jon, a rally, and plenty of retail vendors selling a variety of marijuana-related merchandise. It's Denver's largest 420 festival, and everyone is welcome free of charge – but you must be over 21 to drink.
National Cannabis Festival, Washington DC
Washington's National Cannabis Festival isn't actually held on 4/20, but it's 4/20 adjacent. Held at the RFK Festival Grounds from 4/22 to 4/23, this massive festival celebrates cannabis in all its forms, with cannabis education, food, and music from cannabis-friendly artists like Wiz Khalifa.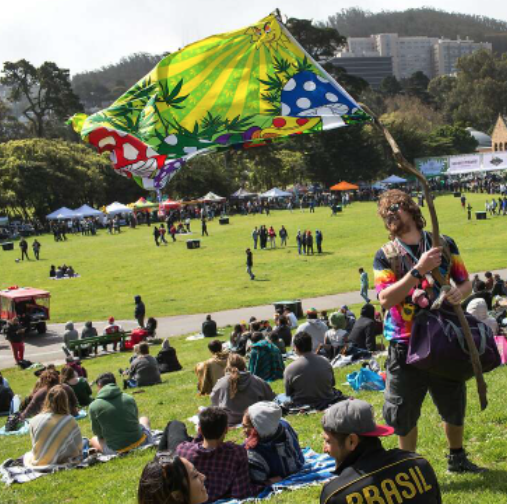 Hippie Hill Festival, San Francisco
San Francisco is an icon of stoner culture. The Hippie Hill Festival in fabled Golden Gate Park celebrates that heritage with a daylong event that features food, music, and lots of cannabis products to sample. It's free to everyone over 21, and visitors are welcome to bring their weed to enjoy.
Waldos Forever Fest, Chicago
Chicago's Waldos Forever Fest is a 4/20 event on 4/23.
Named for the high school stoners who started it all, the festival is a daylong free event with local food, cannabis products, drag shows, and live music from various artists. No minors are allowed -it's only for 21 and over.
Canna Celebration 420 Fest, Albuquerque, New Mexico
Albuquerque's Canna Celebration 420 Fest on 4/20 celebrates the legalization of cannabis. This daylong event features vendors, food, music, and booths from cannabis dispensaries around the state. It's the largest cannabis festival in Albuquerque, and it's free for everyone to attend.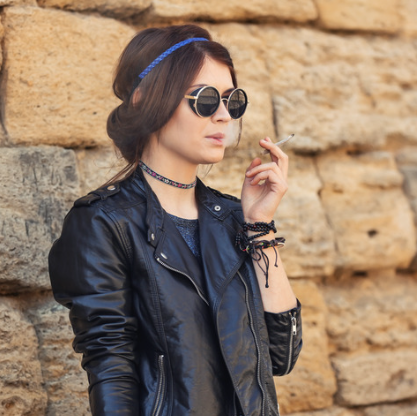 Sweetwater 420 Festival, Atlanta, Georgia
Atlanta's Sweetwater 420 Festival runs from 4/29-5/1 at Centennial Olympic Park. This three-day event includes live music every day, an artist market, and plenty of food. There's even a 5K road race. It's not free, though — buy a wristband for entry to all events.
Get a Medical Marijuana Card Online
It's easy to get your medical marijuana document with the online Telehealth service HelloMD. Register, pay, and receive an online medical consultation with a licensed practitioner and purchase medical cannabis today. You don't pay unless you're approved!