You may have come across the cannabis strain Jack Herer in dispensaries or on cannabis delivery service menus. But do you know where the name comes from?
Jack Herer was an actual person; a staple in the marijuana community, known for his activism and his book about cannabis decriminalization called "The Emperor Wears No Clothes." His nickname was the Hemperor and though he died in 2010, people still commemorate his birthday every June 18.
FOLLOW US ON FACEBOOK & INSTAGRAM
Because of his important contributions to cannabis activism, Dutch cannabis seedbank Sensi Seeds bred a marijuana strain in the 1990s, which they named Jack Herer in his honor.
But because marijuana has been illegal for so long, most strains' origins aren't as straightforward as Jack Herer's is. So, here are the stories out there explaining how three cannabis strains got their name.
1. All About the Government Project Cannabis Strain MK Ultra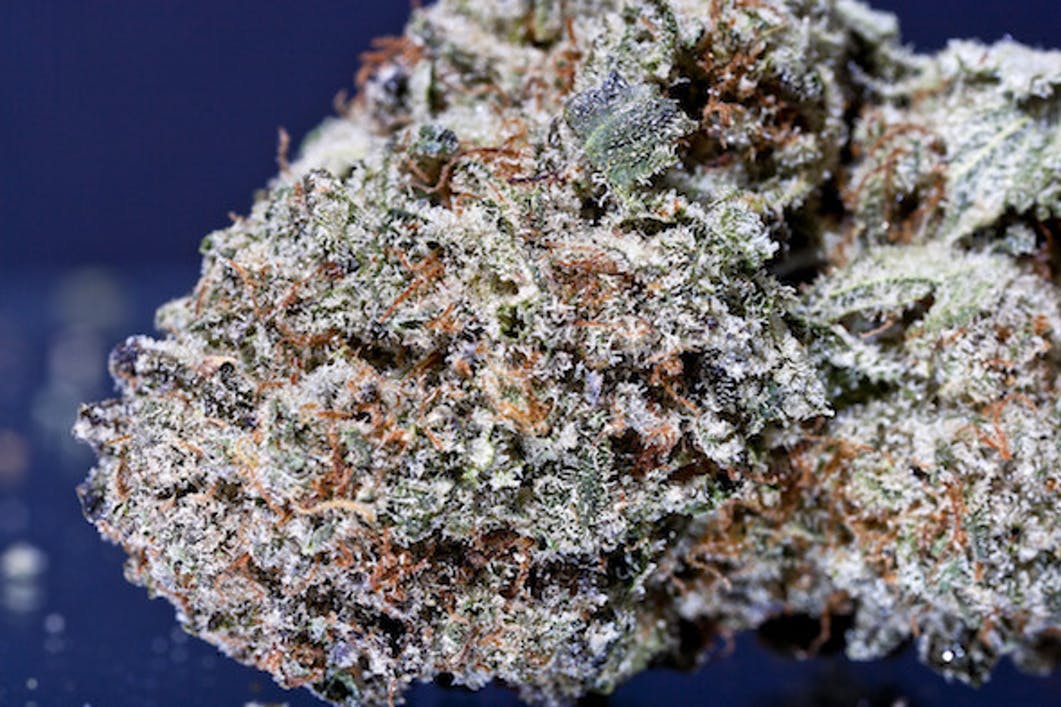 The MK Ultra cannabis strain's origins invoke images of a government conspiracy colluding in secret—or a Bond villain conducting experiments.
But unlike what we see in the movies, this time, it's all true.
Project MK Ultra was a CIA-run program that was active from 1953 to 1973. It's aim was to see if recreational drugs could hypnotize people and make them more willing to talk, a tactic the CIA was hoping it could use on captured enemies to extract information. The mind-control program targeted unwilling Canadian and American test subjects.
These days, MK Ultra is the name of a strain derived from:
And G13 has its own infamous government-conspiracy backstory: The marijuana strain was allegedly a product of a series of experiments that yielded different strains, starting with G1 and going up to G23. The project's goal was to clone a pure Afghani marijuana strain. It turns out that the G13 version was the most stable of the bunch. But an activist lab worker supposedly stole the strain from its government grow facility at the University of Mississippi to share to the masses.
Conspiracy theories aside, MK Ultra gets its name from the hypnotic state it gives its consumer, which can help uplift mood if you're feeling stressed or anxious. Expect a heavy, sedative high from this indica-dominant strain. So, it goes without saying that pungent, earthy MK Ultra is best consumed in the evening.
RELATED: 4 CANNABIS STRAINS WITH UNIQUE CANNABINOID PROFILES
2. The Not-So Nice Origins of Marijuana Strain Mr. Nice
The biography of Welsh-born Howard Marks reads like a movie script: Oxford graduate, international drug smuggler, MI6 agent, IRA associate, film actor, singer, author, aspiring politician. If you can think of an intriguing profession, chances are Howard did it.
With many legal run-ins over the years, the U.S. Drug Enforcement Administration eventually arrested him, and he was convicted for drug smuggling and sentenced to 25 years in prison.
Authorities released Howard after seven years behind bars, and that's when he changed course and began to advocate for cannabis legalization. Howard even spoke in front of the British Parliament in 1997 urging them to legalize the plant.
Among his many aliases (apparently, he had around 45), was Donald Nice, a convicted murderer who had died years earlier. Howard bought Donald's old passport when he needed to change his identity, and he ended up calling his autobiography "Mr. Nice" after this particular alias.
Using Donald as inspiration, Sensi Seeds decided to name one of their strains Mr. Nice. With an earthy flavor and fruity smell, Mr. Nice imparts a calm and mellow high.
Medical marijuana patients may appreciate the pain relief Mr. Nice can give. This cannabis strain is also helpful for insomniacs because it's indica-dominant and helps to induce sleep.
3. Medical Cannabis Meets Primetime: Charlotte's Web
No other strain calls to mind cannabis's medical benefits more than this high-in -annabidiol (CBD) strain, Charlotte's Web. In 2013, a CNN documentary profiled Charlotte Figi's story and gained attention nationwide.
Charlotte suffered from Dravet syndrome, a form of epilepsy. Charlotte developed it as a baby and reportedly had 300 grand mal seizures per week by the age of three. After learning of another child consuming cannabis to help ease Dravet syndrome symptoms, the Figis wanted to see if cannabis would work for Charlotte.
Charlotte gained access to medical cannabis through Colorado-based cannabis growers the Stanley Brothers. They run a nonprofit called the Realm of Caring Foundation, which helps people who are considering cannabinoid therapy for medical purposes.
Among the strains the Figis now had access to was a high-CBD strain, which the Stanley Brothers created by crossing an unknown cannabis strain with industrial hemp. The result was a marijuana strain that reduced the frequency of Charlotte's seizures and improved her quality of life. The Stanley Brothers ended up naming the strain Charlotte's Web.
You can typically find Charlotte's Web as a cannabis oil, rather than the flower itself. Beyond its reputation for reducing seizures, Charlotte's Web can also help ease:
Chronic pain
Muscle spasms
Joint-related issues
Like campfire tales or urban legends, some marijuana strain origin stories may raise an eyebrow. But as people get more comfortable with the plant, we're sure to uncover additional marijuana strains with interesting origin stories.
If you're new to cannabis and want to learn more, take a look at our Cannabis 101 index of articles. And if you have questions about cannabis, ask them and our community will answer.