Insomnia—trouble falling asleep, staying asleep or feeling tired after waking—afflicts millions of Americans. It can make it hard to get through day-to-day tasks and, in its chronic form, can make life almost unbearable.
Unfortunately, pharmaceutical remedies for insomnia, such as sleeping pills, have many side effects, including:
Dizziness
Constipation
Diarrhea
Plus, sleeping pills can be highly addictive. Luckily, there's an alternative: cannabidiol (CBD).
Let's take a look at what insomnia is and how CBD products may help you get the sleep you need.
Acute vs. Chronic Insomnia
It's important to understand that there are two types of insomnia:
Acute insomnia is typically short term. A temporary change in a person's life usually causes it. Typical causes include:
Medications
Job loss
Divorce
Financial problems
Jet lag
Because so many different events and conditions can cause acute insomnia, it's not surprising that about 75% of Americans who experience insomnia suffer from its acute form.
RELATED: 4 WAYS YOU CAN USE CBD TO BEAT INSOMNIA
While acute insomnia is serious, it usually goes away after the resolution of the primary cause of the sleeplessness. Far more serious is chronic insomnia, which can last for months and even years.
Chronic insomnia is defined as suffering from at least three nights of difficulty falling or staying asleep each week for at least three consecutive months.
Chronic insomnia is less prevalent than acute insomnia is. It's estimated that about 25% of insomnia sufferers deal with its chronic form. However, because it's so long-lasting, chronic insomnia has far more potential to completely upend the lives of those who suffer from it.
How CBD Helps People With Insomnia Find Relief
Fortunately, CBD may be able to help people who suffer from insomnia. One study looked at people with anxiety or sleep problems and CBD. Researchers found that anxiety decreased in 79% of participants, and sleep quality improved in 66% of participants. And this was after only one month of taking CBD.
Scientists believe that CBD helps calm the nervous system, thus helping people relax, feel better, and be more able to fall and stay asleep.
RELATED: 5 CBD PRODUCTS FOR A GOOD NIGHT'S SLEEP
Researchers also think that acute and chronic insomnia sufferers have found success with CBD, because the cannabinoid has been shown relieve symptoms associated with:
Stress
Anxiety
Depression
Chronic pain
Another benefit of consuming CBD to relieve insomnia is that it won't make you feel high like tetrahydrocannabinol (THC) can. And, unlike sleeping pills, CBD is nonaddictive and doesn't have the same nasty side effects as the sleeping pills do.
So, if you're thinking about trying CBD to help relieve your insomnia, you may want to give one of the following CBD products a try.
1. Be Calm CBD Capsules by Plant People May Help if Your Insomnia Is Stress- & Anxiety-Related
Be Calm Capsules by Plant People have an impressive array of ingredients designed specifically to help calm symptoms and issues that play a significant role in insomnia, like:
Anxiety
Nervousness
Stress
Along with high-performance CBD, this product features adaptogenic and nervine herbs to help:
Create a better responses to stress
Support your nervous system
Promote brain repair and recovery
Some of these calming and therapeutic ingredients include:
Albizia bark and flower extract, which can help promote sleep and fight depression
Ashwagandha extract, which has been shown to improve symptoms related to stress
Holy basil and L-theanine, which early research suggests are both effective at relieving stress and anxiety
Taken together, these ingredients make Plant People's Be Calm capsules a powerful sleep aid for those suffering from acute or chronic insomnia linked to anxiety and stress.
2. Basic Jane Relieve Cream Can Address Pain-Related Insomnia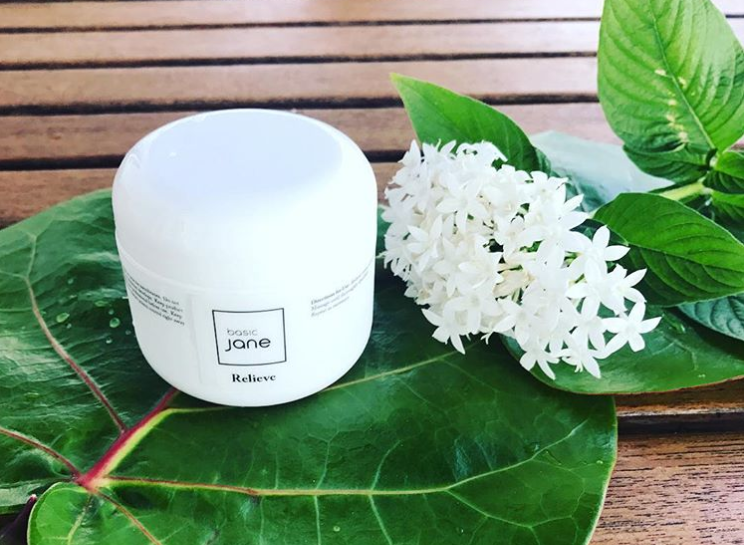 Not all insomnia is linked to stress and anxiety. Chronic and acute pain are also common causes of insomnia.This makes finding relief fromthese types of pain important if you want to get a good night's sleep.
Folks frequently turn to CBD to help relieve chronic pain and studies have shown that CBD is an effective treatment for pain and inflammation that arises from arthritis and neuropathy.
RELATED: 3 POPULAR QUESTIONS ABOUT CBD & CHRONIC PAIN ANSWERED
If your insomnia is linked to pain, then you may want to try Basic Jane's Relieve Cream. In addition to CBD, this topical includes a mixture of:
Together, they provide cooling, anti-inflammatory pain relief so that you can rest more easily at night.
3. Tinctures Like Juna's Nude Are a Versatile Way to Use CBD to Beat Insomnia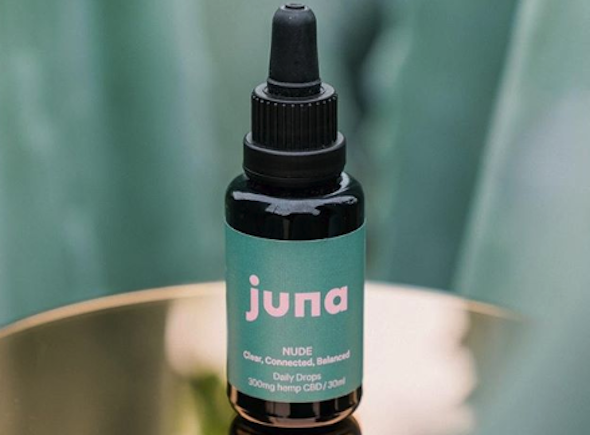 Tinctures are an excellent way to gett the CBD you need to promote better sleep. You can add a product like the Nude tincture from Juna to your favorite foods and drinks, or you can take it sublingually (under the tongue) straight from the dropper.
Nude contains full-spectrum CBD, so you'll get all of the benefits of the hemp plant's other cannabinoids and terpenes.
If you're picky about what you put in your body, you'll be happy to hear that this tincture is free of:
Chemicals
Herbicides
GMOs
Gluten
Sugar
Because you can dispense tinctures using a dropper, you can also have more control over how much CBD you take. This allows you to experiment with different dosage levels in order to find the amount that works best to relieve your insomnia.
Photo credits: Syda Productions/Shutterstock.com (main image), Plant People (Plant People image), Basic Jane (Basic Jane image), Juna (Juna image)
Want to try CBD, but don't know where to start? Shop our selection of high-quality, lab-tested CBD products and have them shipped to your door. And if you have questions about CBD, ask them and our community will answer.