With summertime in full swing, your skin is likely getting a lot more exposure to the elements—sun, wind, you name it. After all, with the warmer weather, we're all probably spending a lot more time outdoors.
What does this mean? Well, for one, skin cancer is on the rise with rates of melanoma cases having tripled since the 1970s, according to the National Cancer Institute. Hopefully, you're:
Wearing protective gear like a hat and UV-blocking sunglasses
Staying in the shade as much as possible
Using a broad-spectrum (UVA/UVB) sunscreen with an SPF of 30+ that you're reapplying often
But what do you do after spending a little too much time in the sun or a chlorinated pool? Maybe you slather on aloe vera gel or moisturizer to help soothe your dry, red or irritated skin.
That's all well and good, but here's a suggestion: Add a cannabidiol (CBD) topical to your post-sun, skincare routine. Why? Because CBD's antioxidant and anti-inflammatory properties can go a long way to helping fight sun damage and calm inflamed skin.
Here's a short list of some of our go-to hydrating and healing CBD topicals, which we keep at the ready après sun.
1. Pure Ratios' CBD Topical Salve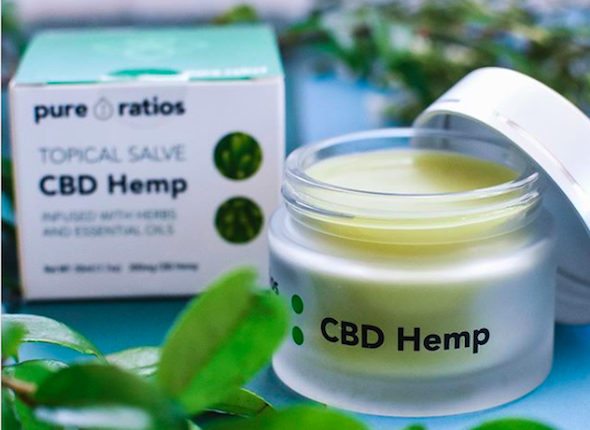 Pure Ratios' founders are natural health practitioners who take an herbalist's approach to developing their products. So it's no wonder that the CBD Topical Salve by Pure Ratios comes packed with phytonutrients—from frankincense and turmeric to arnica and elderflower. All of these ingredients work together with CBD to help reduce swelling and soreness while speeding your skin's recovery following a sunburn.
This salve, which contains 300 mg of the cannabinoid, can fit easily in a purse, beach bag, or backpack. Take it with you wherever you go, and apply it directly to dry puffy or flakey skin.
2. Plant People's CBD Plant Balm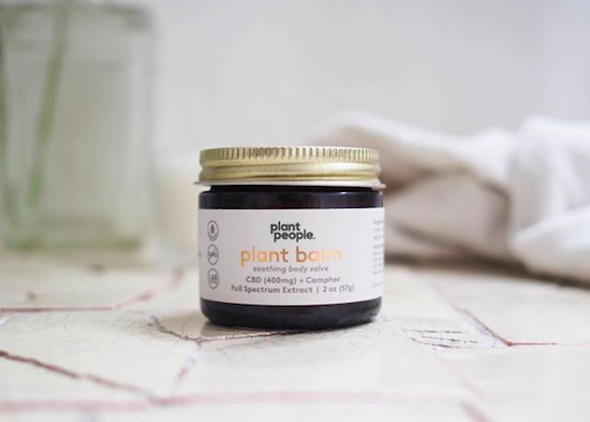 Colorado-based Plant People has developed a full-spectrum CBD topical chock full of cannabinoids and terpenes intended to soothe aches and pains as well as promote circulation and healing in the skin itself.
Containing 400 mg of organic, sun-grown hemp CBD, Plant People's Plant Balm can provide near-instant relief. Gently rub a pea-sized amount into the affected area.
Bonus: Plant People plants a tree for every product it sells. How cool is that?
3. Vertly's CBD Relief Lotion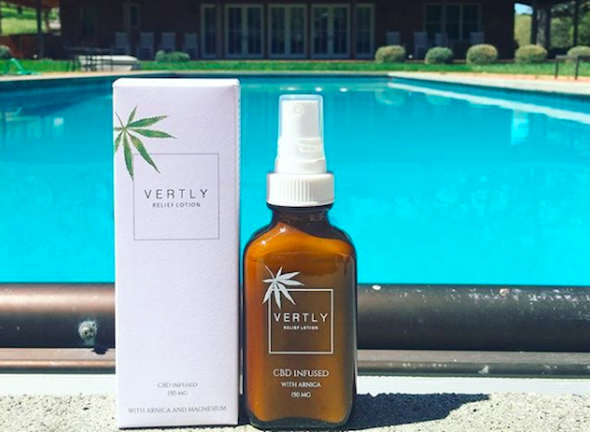 Made with vitamins, nourishing shea butter and 150 mg of full-spectrum CBD, the Relief Lotion by Vertly can and should replace your post-shower moisturizer. Peppermint and aloe vera help cool and rejuvenate the skin, while subtle scents of lavender and citrus calm and uplift your spirits.
Don't be fooled by the pretty packaging. Vertly is serious about helping folks heal; it sources only organically grown ingredients including its CBD, which is tested in small batches to ensure a safe and potent product.
4. Elixinol's CBD Hemp Balm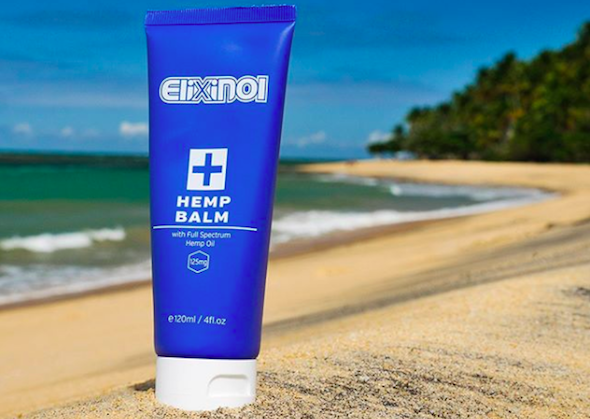 Whole-plant CBD, copaiba and calendula along with a number of other botanicals make the Elixinol CBD Hemp Balm an all-natural product that helps support healthy, glowing skin. One 4 oz tube contains 125 mg of CBD extracted from 100% organic hemp grown in Colorado.
Elixinol's CBD balm absorbs quickly to help moisturize and soothe raw, inflamed skin. Massage thoroughly into the areas that need the most TLC.
Get a Medical Marijuana Card Online
It's easy to get your medical marijuana document with the online Telehealth service HelloMD. Register, pay, and receive an online medical consultation with a licensed practitioner and purchase medical cannabis today. You don't pay unless you're approved!