BeKind, a cannabis flower brand based in Sonoma County, CA, was started with the idea of well, being kind. When fires devastated the county in October 2017, the company ended up donating its entire first batch of product to medical marijuana patients in the area.
"We do everything we can to make the best product from cultivation, all the way down to the actual patient," says Noelle Peterson, a brand manager for BeKind. She adds that in creating its product, BeKind sought to combine convenience, sustainability and community.
FOLLOW US ON FACEBOOK & INSTAGRAM
The company's flower boasts a unique packaging process: once trimmed and cured properly, the flower is flushed with liquid nitrogen and then immediately sealed in an airtight can, preserving taste and freshness. This nitrogen canning process creates an odorless package and gives the flower a shelf life of two years. And in keeping with its philosophy, BeKind's cans are also recyclable.
BeKind's commitment to sustainability might just set it apart in an industry where growing practices often have a negative impact on the local environment. "We want to take the time to sustainably grow our flower," says Noelle. "[We think about] how we can support our local cultivators and make the best experience for them as well as for our patients."
RELATED: BEYOND ORGANIC: HOW TO SHOP FOR SUSTAINABLE CANNABIS
BeKind's flower offerings change with the seasons, but customers can always be sure that they're getting flower at its peak quality from a company that's committed to community and sustainability.
BeKind currently offers four cannabis strains. They include:
1. Chemdawg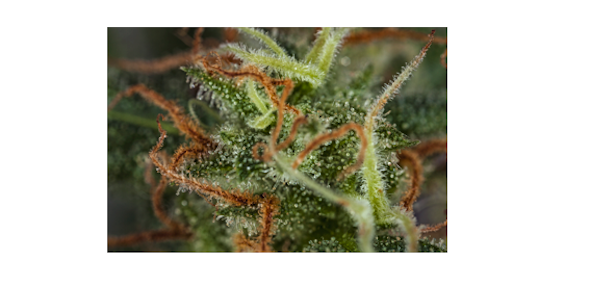 Chemdawg is a mysterious, stinky hybrid that packs a punch mentally and physically. BeKind's Chemdawg flowers clock in at 23.7% tetrahydrocannabinol (THC), so beginners and those who are sensitive to THC should practice caution. More experienced users are in for a ride—expect stimulating conversations, heightened senses and tingling body sensations. The Chemdawg high can last for quite some time. But as it winds down, consumers are in for a good night's sleep or a rejuvenating afternoon nap.
Medical marijuana patients looking for relief from pain, PTSD, anxiety or depression could benefit from this strain's powerful effects on the body and mind.
2. OG Kush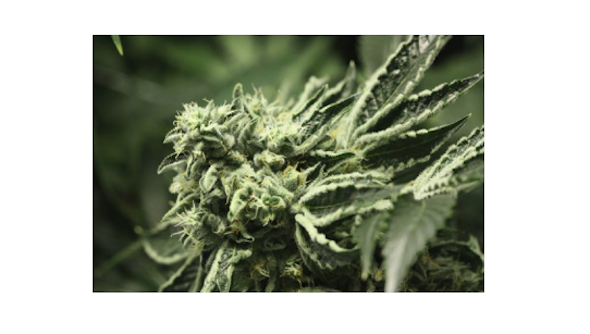 A California classic, OG Kush combines a heavy, yet blissful cerebral high with body-melting physical effects that often lead to couch lock. BeKind's OG Kush flowers test at 22.1%. Overall, OG Kush is great option if you're looking for a way to unwind for the night. A favorite in the medical marijuana community, OG Kush is often used to combat nausea, gastrointestinal distress, pain and loss of appetite, to name a few.
3. Blue Dream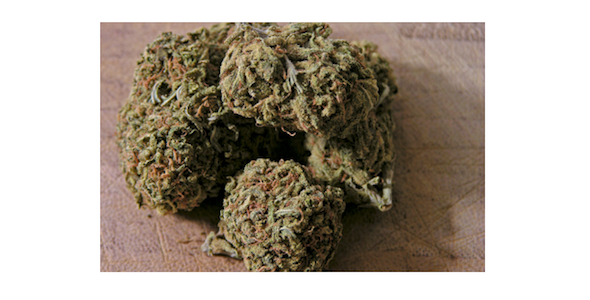 Arguably one of the most popular strains in existence today, Blue Dream is an ideal hybrid and a modern classic. Equal parts relaxing and stimulating, consumers can expect a long-lasting high from this well-balanced strain, which combines the mellow effects of Blueberry and cerebral qualities of Haze. BeKind's Blue Dream flowers test at 23.8%, so while this cannabis strain is often touted as a good option for newbies, those sensitive to THC should temper their dosing when using this particular flower.
Blue Dream is crowd-pleaser among both the recreational and medical marijuana community. It's a suitable strain for many daytime activities, like socializing with friends, but can also be used to combat many types of pain like those stemming from fibromyalgia, arthritis and menstrual issues.
4. Sour Diesel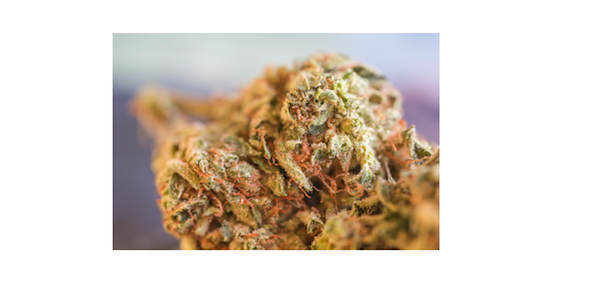 An easily recognizable strain—even to those unfamiliar with cannabis, Sour Diesel boasts a slew of pop-culture references and even its own Wikipedia page. This stinky sativa hybrid has a pungent, fuel-like aroma and is often compared to strong cup of coffee. BeKind's Sour Diesel flowers clock in at 20.7% THC—consumers can expect cerebral effects that may spark conversation and creativity.
Medical marijuana consumers enjoy this strain for the calm mental focus it provides, making it an appropriate choice for those seeking relief from depression, anxiety, stress and ADD/ADHD. Sour Diesel's effects tend to be more mentally inclined, so those looking for pain relief may want to seek out a different strain.
Main photo credit: Daria Lipova
If you're new to cannabis and want to learn more, take a look at our Cannabis 101 post. HelloMD can help you get your medical marijuana recommendation; it's easy, private and 100% online.