Can I Get Weed Delivered in Illinois?
The short answer: No, at least not yet.
Two Illinois House Bills and one Senate Bill are pending to legalize delivery of medical and adult-use cannabis and to set up the licensing infrastructure for storefront and non-storefront marijuana delivery services. So, delivery is most likely on its way at some point, but, good news! You can help move it along.
The Illinois chapter of the National Organization for the Reform of Marijuana Laws, (NORML) has eyes on the legislation of marijuana delivery in the Land of Lincoln. You can follow these bills through the legislative process and take action by writing a letter to help legislators prioritize these needed weed bills.
You can also sign up for updates by checking the box at the bottom of the page. The legalization of cannabis has always moved forward thanks to activists. Count yourself among them and make your voice heard!
Get Your Medical Marijuana Recommendation in Illinois
Meanwhile, you can seek a medical recommendation and purchase medical cannabis if you have one of the accepted debilitating conditions. Next, you'll meet online with a Licensed Health Practitioner through HelloMDor in person and get your medical cannabis recommendation.
Register for the Illinois Medical Cannabis Patient Registry
Next, follow instructions to register for the Illinois Medical Cannabis Patient Registry Program
Should you need someone to purchase marijuana on your behalf, assign up to three caregivers. You must also sign up as a caregiver in Illinois if you're seeking cannabis products for your minor child with a debilitating condition.
Select a Dispensary in Illinois
Choose your dispensary. You can always change your chosen dispensary right in the IDPH system, and it goes into effect immediately.
Check with your dispensary for policies and procedures, and confirm acceptable methods of payment. Many dispensaries also have pre-ordering and curbside pickup available.
If you're over the age of 21, you can also go to an Illinois-state sanctioned Adult Use Dispensary to get your weed. If you're buying a lot of product save upwards of 35% in state and municipal taxes on purchased cannabis.
What Products to Purchase in an Illinois Dispensary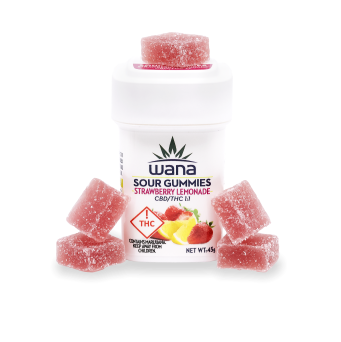 Wana 1:1 Strawberry Lemonade gummies
So what's good out there? I prefer edibles I can microdose or if I'm feeling extra achy, ones I can dose a little higher. Wana 1:1 Strawberry Lemonade gummies are right up my alley. They have them at the Zen Leaf West Loop (Adult Use)
Verilife Romeoville (Medical) has my favorite strain, Jilly Bean, a hybrid, usually-evenly matched Sativa/Indica, (are you seeing a pattern?), tipping a tiny bit toward Sativa. (https://www.verilife.com/il/menu/romeoville-medical) with a respectable 17.1%THC. Yum.
[NuEra East Peoria] (https://nueracannabis.com/peoria-med-menu/) carries a lot of bubble hash, including Pillow Factory, 65% THC. This is Colorado breeder Ethos Genetics' strain, with limonene and beta-myrcene, (which give you a lift, and get you in your body, respectively), as well as element – a sesquiterpene powerhouse linked to apoptosis, cancer cell death.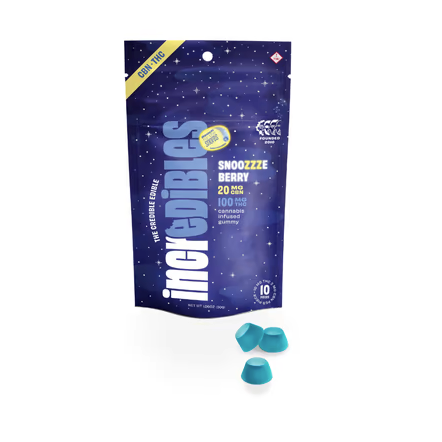 Snoozzzberrrry a 5:1 CBD:CBN edible
I've heard good things from a few sources about the efficacy of snoozzzberrrry a 5:1 CBD:CBN milk chocolate edible. I'm a big fan of CBN to get me drowsy for sleep. Marabis of Springfield West (on Lindbergh) carries these.
California's favorite Mary's Medicinals makes a potent CBD tincture called [The Remedy]. It's a hemp-based [tincture]((https://marysmedicinals.com/product/the-remedy-cbd-500mg/) made from organic full-spectrum CBD extract and packs a punch with 2mg of CBD per sublingual drop. You can find this at Beyond / Hello – Bloomington's got this one on the shelves.
Need Your Medical Marijuana Card?
HelloMD can help you with online virtual medical consultation and get your medical card fast, easy and private.