Today we continue our week of filming, kicking off the day with Evoxe Labs Chief Science Officer Matthew McManus and the Founder Michael Katz. Our temporary film set is a light filled loft directly above Burning Man HQ (where's my art car?) in San Francisco's Mission District and and feels like something straight out of a Pottery Barn magazine – an unusual combination for sure!
Evoxe Labs is one of the newest brands to join the HelloMD brand family. Evoxe offers patients a variety of disposable vape pens with the highest quality organic cannabis combined with dynamic blends of essential oils. What we find most interesting about Evoxe is their approach to creating, in the words of Michael Katz, "an enhanced and directed entourage effect which also enables people to choose the mood they want." For instance, their product Engage is a sativa based cannabis vape combined with peppermint, lime, cinnamon and cypress essential oils. It promises to uplift and engage consumers with their proprietary formulation. The other pens they offer are Balance, Deep, Stealth and Balance+. In my mind Evoxe is actually fulfilling a promise many other brands within the industry have tried but not yet accomplished – to create cannabis products that create specific moods and effects.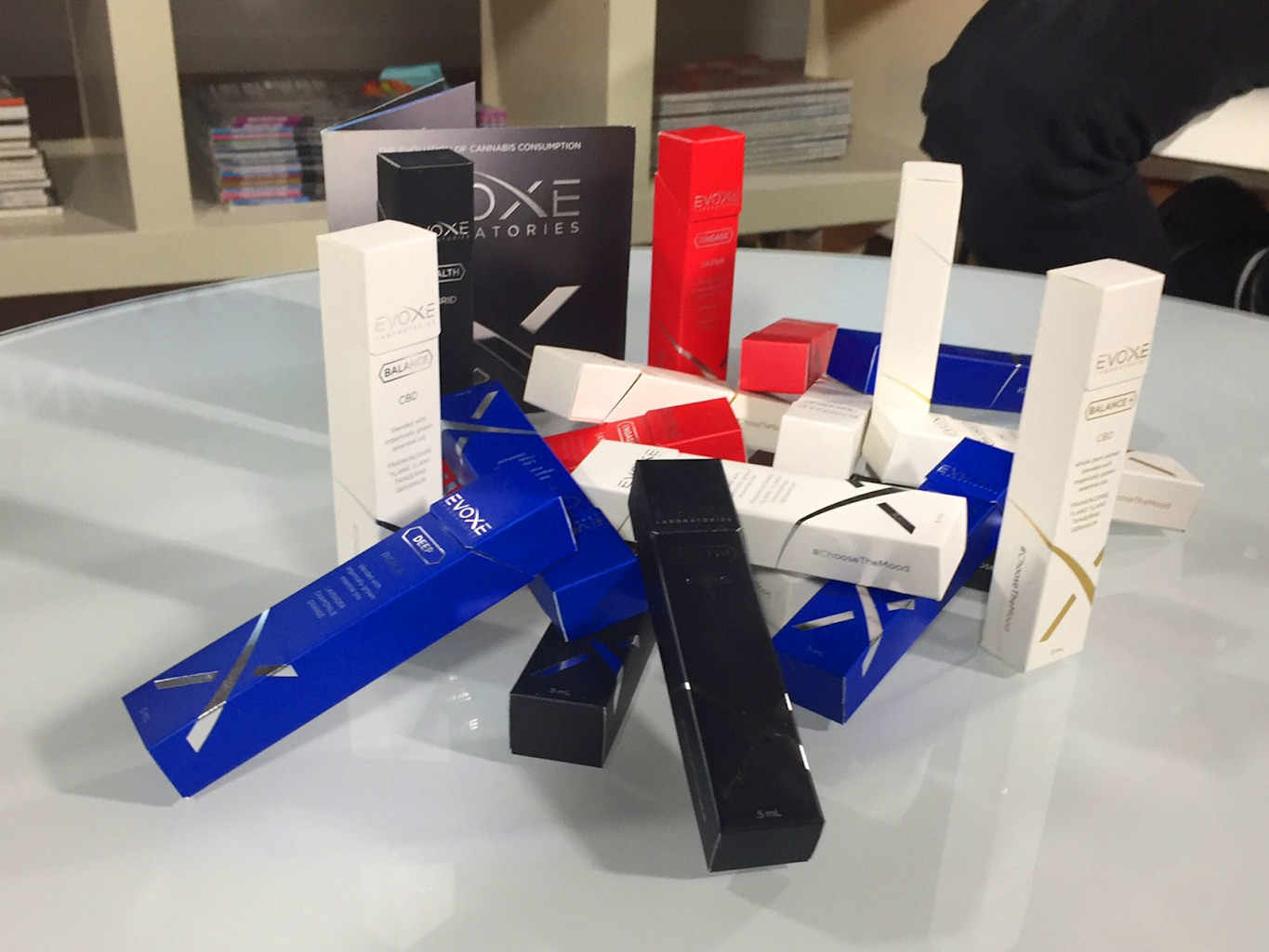 Personally, what excites me most about Evoxe is the introduction of their newest product called Balance +. This latest product is a high CBD strain Harley-Tsu combined with an essential oil blend of frankincense, ylang ylang, tangerine and geranium. It's whole flower but at a 20:1 ratio of CBD to THC, it is appropriate for everyday use. I use cannabis to help control excruciating migraines and it's the innovation of products like Balance +, which are geared more towards the medicinal consumer, that make me thrilled to be part of this burgeoning industry.
If you are interested in trying an Evoxe vape pen here are some dispensaries across California that carry their products.
California Caregiver's Alliance (Silver Lake), Lady Chatterly's Lover (San Francisco), Barbary Coast (San Francisco), Stash Twist(Oakland), Kushism (Van Nuys), 99 High Tide (Malibu),