PSA: Father's Day is on June 17. Does Dad need help sleeping at night? Has he been complaining about an old injury? Does he have a hard time unwinding and getting to bed at night? Consider a marijuana product for Father's Day. The gift of cannabis can be a unique, high-quality consumable and a curatable experience available in a variety of delivery methods.
These days, you can find anything from marijuana extracts and cannabis flower to infused edibles and cannabis topicals from lots of different brands. It can be a little confusing. So we've previewed dozens of products to create our Father's Day gift guide that will hopefully help point you in the right direction.
FOLLOW US ON FACEBOOK & INSTAGRAM
Introduce Dad to Vaping With a Jetty Gold Vape Cartridge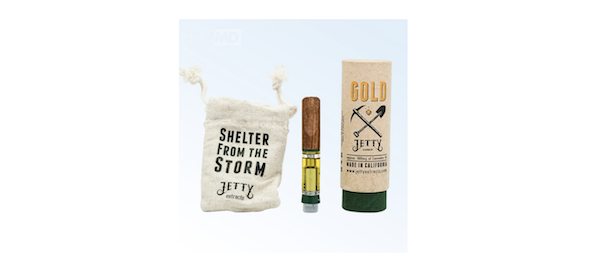 Extracted from premium cannabis flowers grown in the Santa Cruz mountains, Jetty Gold Do-Si-Dos vaporizer cartridge is perfect for the urban mountain man. Rendered by three careful stages of refinement—primary extraction, filtration and polishing, Jetty blends cannabis-derived terpenes are put back into the final product to enhance the extract's natural flavor.
Each vape cartridge in Jetty's new Gold line is marijuana strain-specific, so you can select Dad's favorite or choose a new experience you know he'll enjoy. For a traditional high that's steady and euphoric, we recommend this cartridge featuring the Do-Si-Dos strain. Do-Si-Dos is a great choice if Dad needs some help relaxing and eventually falling asleep. It's pretty high on the tetrahydrocannabinol (THC) meter, clocking in at 86.9%. If the man in your house is a seasoned cannabis veteran, this rugged and stylish vape cartridge may just be his favorite gift.
If Dad Likes to Smoke Cannabis, Gift Him Premium Cannabis Flower From BeKind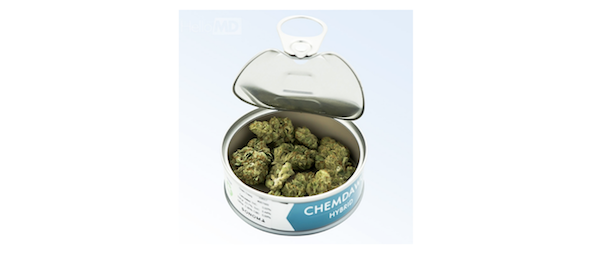 Combining the mastery of Northern California cannabis cultivators and the technology of nitrogen-sealed packaging, BeKind is offering up some of the freshest marijuana flowers in the state. For Dad, we recommend BeKind's Chemdawg flowers. This strain is a powerful hybrid that imparts a strong head high and full body relaxation. It's a great choice for those suffering from:
PTSD
Anxiety
Insomnia
Chronic pain
The revolutionary packaging and sealing process uses nitrogen to replace air and moisture, thereby extending the product's shelf life. It also lessens the possibility of contamination from mold, microorganisms or oxygen. BeKind's high-quality products prove that guys like flowers, too.
For the Coffee- & Cannabis-Loving Dad, Go for Kiva's Cannabis-Infused Espresso Beans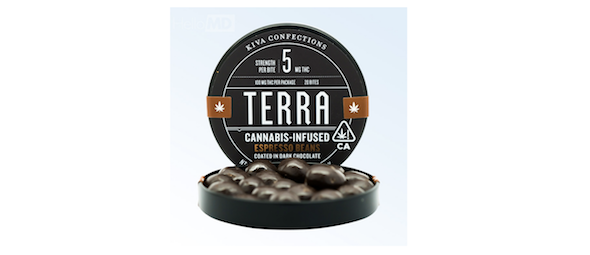 For the father that's on the go, Kiva has whipped up a chocolate confection that blends the magical powers of caffeine and cannabis in one tiny bite. Each resealable package of Kiva's Espresso Terra Bites
contains 100 mg of THC distributed equally among 20 micro-roasted Tanzanian coffee beans coated in marijuana-infused dark chocolate.
With 5 mg of THC in each bean, Kiva's espresso beans offer a safe entry point for many new marijuana consumers. It's also perfect if Dad is interested in microdosing or wants to make sure he can tightly control his cannabis dose. Dad will love having this secret weapon in his pocket to discreetly relax and refuel throughout the day.
RELATED: 3 POPULAR QUESTIONS ABOUT CANNABIS & MICRODOSING ANSWERED
Help Dad Feel His Best With a Cannabis Topical from Pure Ratios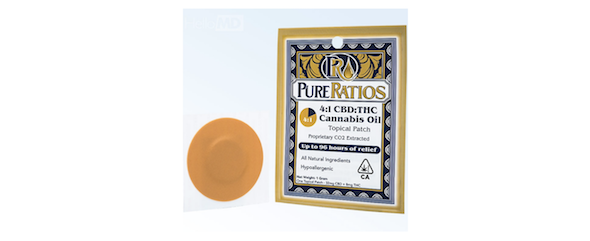 For the apprehensive, athletic or aging dad in the family, wrap up a box of Pure Ratios 4:1 Topical Patches. With a high percentage of healing cannabidiol (CBD), these patches were created to alleviate the pain and inflammation of sore muscles and joints. Naturally pure and free of additives, the patches are water resistant and designed to wear for three to four days at a time.
Made from whole-plant, CO2-extracted oil, the Pure Ratios 4:1 Patch provides fast and effective medicine delivery, ensuring the undiluted absorption of cannabinoids directly into the bloodstream. Because of the delivery method and cannabinoid ratio, this patch won't produce any psychoactive effects for most, though Dad might feel a bit altered if he's particularly sensitive to THC.
If an old shoulder injury is giving your dad trouble, he can discreetly sport the patch on his shoulder while at work or playing tennis with his buddies. The gift of good health never goes out of style.
Photo credit: Morgan David de Lossy
If you're new to cannabis and want to learn more, take a look at our Cannabis 101 post. HelloMD can help you get your medical marijuana recommendation; it's easy, private and 100% online.