Illinois recently legalized the recreational sale of cannabis. The new law allows anyone 21 years of age or older to purchase and possess up to 30 grams of cannabis legally. Illinois is now the 11th state to legally allow for the sale of recreational cannabis. Previously the state passed the Compassionate Use of Medical Cannabis Pilot Program Act in 2013, which allowed for the consumption of medical marijuana.
While recreational cannabis consumption often overshadows medical marijuana, it's essential to recognize that medical consumption of cannabis continues after recreational laws pass. Patients with medical conditions may still apply for a state-registered medical card and receive numerous benefits for doing so. For instance, anyone who purchases cannabis from a legal dispensary, such as Verilife, receives 30% off of their cannabis purchase.
It's easy to get your medical marijuana card, and HelloMD is here to help Over an online video consultation, HelloMD allows you to speak to a licensed Practitioner who will assess whether medical cannabis is right for you. In all, it's an easy four-step process to get your medical marijuana card in Illinois. The HelloMD video below walks you through the steps.
4 Easy Steps To Get Your Medical Card Online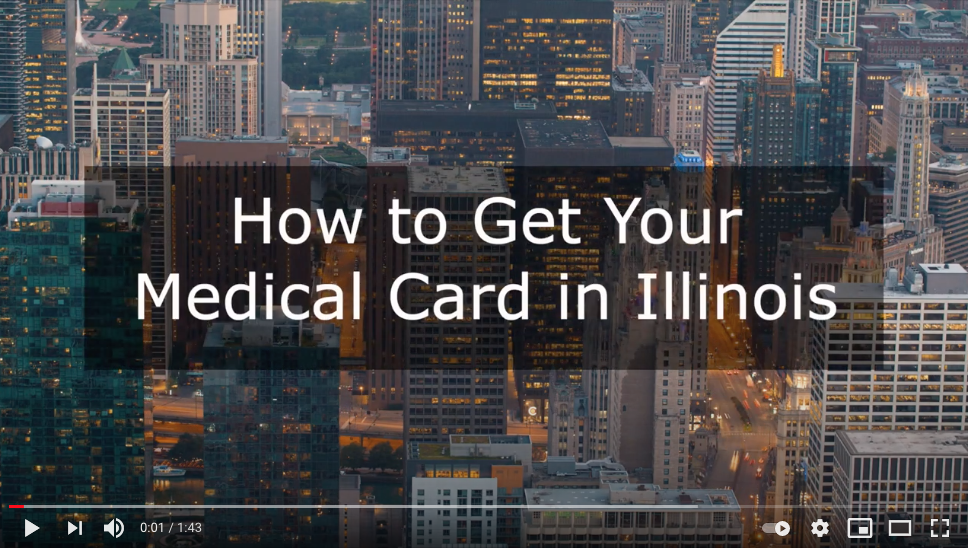 Watch This Video On How To Get Your Medical Marijuana Card in Illinois
If you have further questions HelloMD is here to help. You can use our live chat, which is open during normal business hours on our site. Go here to get your medical marijuana card in Illinois on HelloMD.