Backed by almost 25 years of experience, Rachel Schepart leads the way as the first New York pharmacist to join the cannabis industry. More specifically, she's joined the PharmaCannis team as their lead pharmacist, dispensary and operations manager. Passionate about giving back to the community, Rachel sees cannabis treatments offer a more complete and holistic approach to helping patients who are suffering. We asked her a few questions to get her insights on the crossover between conventional healthcare and medical cannabis.
Q: Tell us a little about yourself and your background.
A: I've been a practicing pharmacist for almost 25 years. I've focused my career on helping those in need. First educating HIV patients in the' 90s, then providing assistance to hospice and cancer patients to name a few.
Q: Were you working in medical cannabis prior to PharmaCannis?
A: I opened the first dispensary for PharmaCannis in New York on Jan. 1, 2016. I knew this was my calling, and I could really help patients that really needed alternative treatments. This program once again aligned with helping the most needy patients.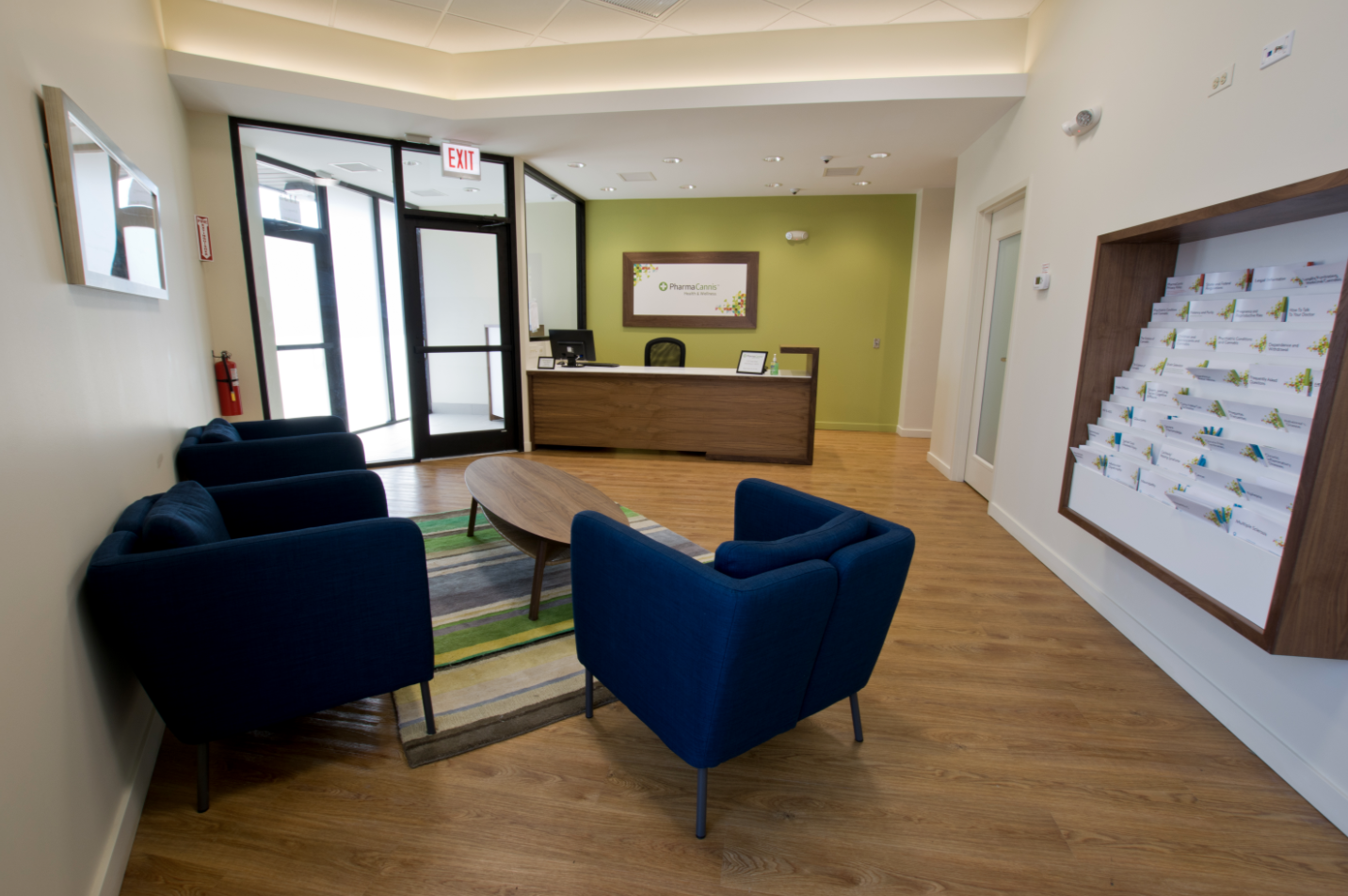 Inside a PharmaCannis dispensary
Q: How did you initially learn how to prescribe cannabis?
A: When I first began with Pharmacannis, I spent many hours reading and learning from journal articles, patient testimonials—really as many things as I could find to read and research. Nonetheless, I've learned the most from helping patients directly and these one-on-one relationships have been a vital part of the education process.
Q: What does it mean to be a New York-based pharmacist in cannabis?
A: Honestly, this has been the most rewarding role of my professional career. What it means to be a pharmacist who specializes in cannabis is really stepping out of your comfort zone and integrating what knowledge base you already have with new information and melding the two together to gain something much better than before, a more complete and holistic approach to practice.
Q: What are the biggest differences and challenges you've experienced between your work in conventional healthcare and your work in cannabis so far?
A: Patients have been frustrated with issues around the program such as physician access and cost. I think working in the industry, we all feel frustrated when we have limitations helping someone. I'm excited that some of these barriers are diminishing.
Q: In your opinion, how is PharmaCannis improving the cannabis experience for New Yorkers?
A: Pharmacannis is offering many new products, and I feel our strength is clear. We always have time for patients. You won't feel rushed at our locations.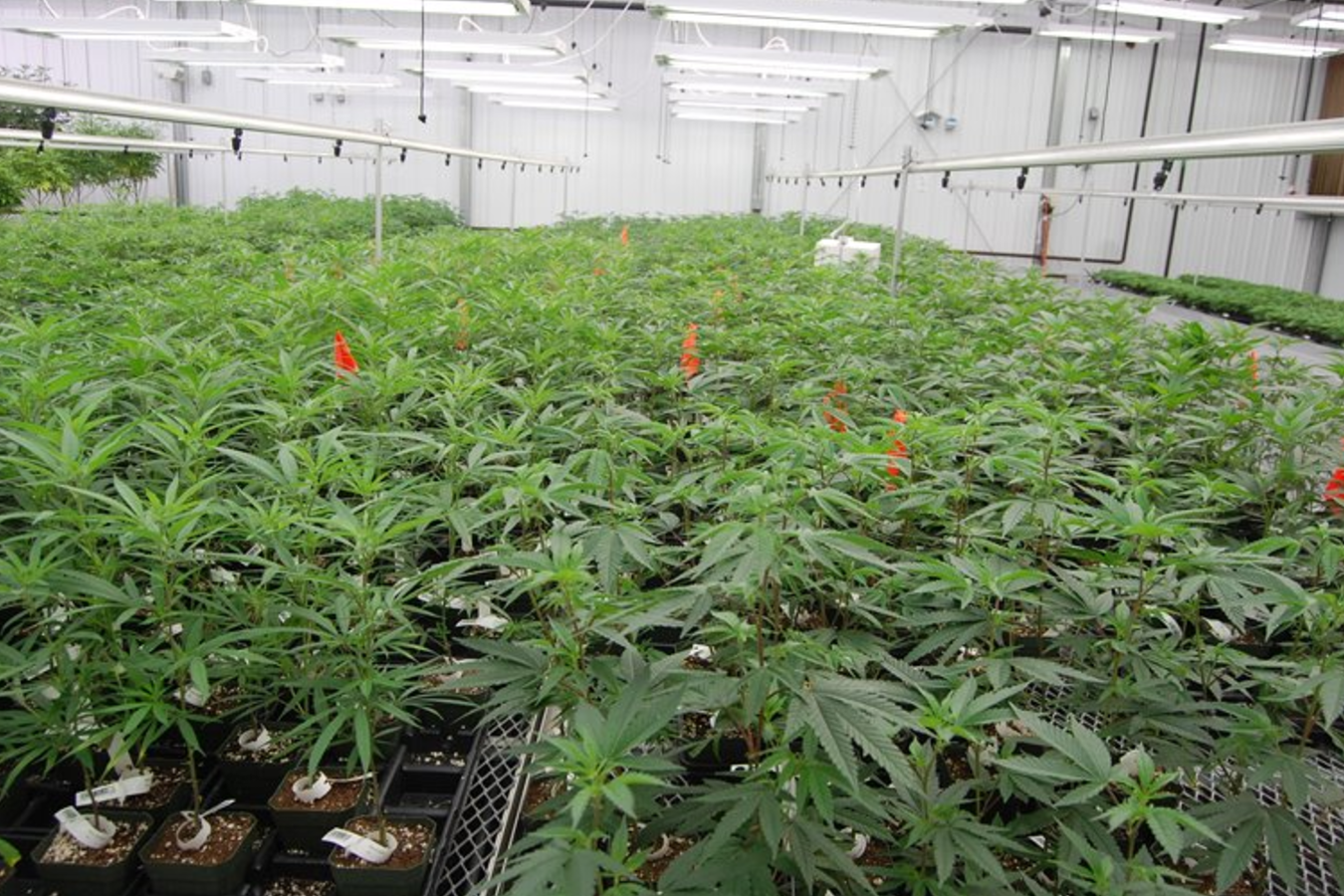 Inside a PharmaCannis grow facility
Q: What's the most common misconception doctors—and patients—have about cannabis?
A: I think the New York state cannabis program is different from other programs in one defining way: available routes of administration. Because we're not licensed to sell leaf/flower or edibles, our program's very different. Patients and practitioners should feel comfortable knowing that a more traditional model of medicine lends itself to a very controllable dosing. Patients are more comfortable taking what will feel and look like a very traditional dosage form. This really is medicine and when patients come to us unsure about what they're taking, they feel relieved when we review their other medications and show them this is real medicine.
Q: Can you share a success story or anecdote of treating a patient with medical cannabis?
A: I think one of my first patients was the most memorable. This gentleman came in to the dispensary in a wheelchair; he had many health issues. Within two weeks, he walked in with a cane. We all almost fell off our seats. This is only one story, but medical cannabis can often help those when nothing else could.
Q: What are you passionate about?
A: Family is really important to me. I have four wonderful children and two grandchildren. I enjoy painting and working out at the gym.
Q: Finally, where should people go if they want to learn more about accessing cannabis in New York?
A: The New York State Department of Health website provides basic information about the program. If you contact any of our four dispensary locations in New York, the Bronx, Liverpool, Amherst, and Albany. Everyone at each location is very knowledgeable and will help answer all of your questions.
Q: Do I have to see a registered practitioner in NY to get approved for a medical certification?
A: Yes, It is legal for a patient to get a medical consult to get certified and get a recommendation from a certified healthcare provider through a TeleMed call…see more
Q: What kinds and amounts of cannabis are allowed in New York if I am approved?
A: The approved cannabis products and routes of administration in New York State are (1) Liquid or oil preparations for metered oromucosal or sublingual administration or administration per tube…see more
If you are new to cannabis and want to learn more, take a look at our Cannabis 101 post. HelloMD can help you get your medical marijuana recommendation; it's 100% online, private and efficient.