Did you wait until the last minute to get a gift for a cannabis lover in your life? Don't worry. Here's our last-minute gifts and stocking stuffer guide. No need to be frazzled and panicked about checking everyone off your list—surprise them with an enticing new edible, introduce them to some soothing topicals, or help them enhance their marijuana medication with a little cannabidiol (CBD).
FOLLOW US ON FACEBOOK & INSTAGRAM
Atlas Edibles Nimbus Dark Chocolate, Pecan & Hazelnut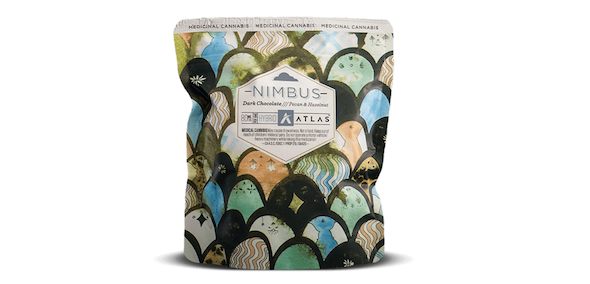 These decadent dark chocolate, pecan and hazelnut bites from Atlas Edibles are the perfect gift for the cannabis-consuming chocolate lover. They're full of flavor and high-quality ingredients, featuring a light dusting of cinnamon and sea salt to enhance the rich dark chocolate. These marijuana edibles are made with a hybrid cannabis strain to provide a balanced, pleasant buzz with the benefits of indica and sativa. Every package comes with four delicious clusters that contain approximately 20 mg of tetrahydrocannabinol (THC) each. So depending on the desired effect, they can be eaten whole for a more intense result or broken down into smaller pieces for a milder experience.
Papa & Barkley Pain Releaf Balm


Soothe sore muscles, reduce joint pain and relieve aching throughout the body with this 3:1 THC/CBD blend Releaf Balm from Papa & Barkley. This balm—and all of the other products from Papa & Barkley—are crafted with quality and function in mind. The Releaf Balm would be a thoughtful gift for someone who loves to work out, as this is just the thing to treat sore muscles after an intense gym session. Or gift it to that person in your life with an especially hectic job—they'll enjoy how the balm melts away tension after a long day. This award-winning, all-natural balm has more than 400 mg of cannabinoids per jar and can work for hours to alleviate and calm the most stubborn pain.
Hepburns Petites Pre-Rolls

These hand-produced mini-joints from Hepburns Petites
might be little but they pack quite a big punch. Made with whole flower cannabis and ice water hash, these potent pre-rolls come in packs of five and are great for sharing with a friend or smoking alone. They come in the Hepburns stylish signature tin for convenience, handy for the person who likes to be able to medicate on the go.
Plus Gummies

Even people who are watching what they eat can enjoy these gluten-free, low-calorie cannabis sweets from Plus Gummies. These gummies are made with high-quality organic marijuana extracts so you can be sure you're gifting the highest quality plant medicine. Each tin comes with 20 individual pieces of assorted flavors, each of which contain 10 mg of THC for a whopping total of 200 mg of THC per tin. These chewy candies are perfect for microdosing and would appeal to someone who wants to start off their cannabis journey low and slow. They'd also make a great stocking stuffer for someone who'd rather not smoke or vape their cannabis or who wants a discreet medication option that can be taken anywhere.
RELATED: ESSENTIALS ABOUT EDIBLES THAT YOU NEED TO KNOW
Level Blends Radiance Vape Pen Cartridge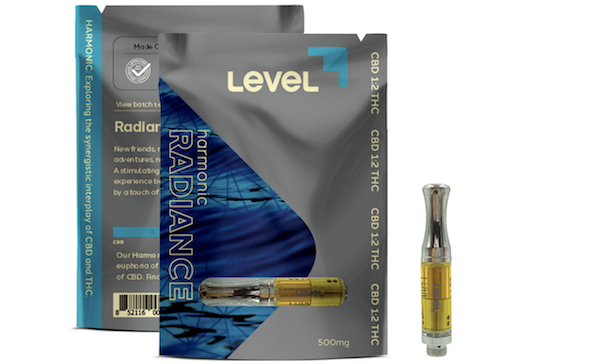 Get the best of both worlds with this THC/CBD blend vape cartridge from Level Blends. This particular cartridge called Radiance is designed to boost your mood and take the edge off. Consumers report feeling social, euphoric and ready for a good time, without an overwhelming high that turns into a sleepy feeling later. This vape pen cartridge is recommended for first-time cannabis users, as well as anyone who might be interested in seeing how CBD makes them feel.
Main photo credit: Jim, the Photographer
If you're new to cannabis and want to learn more, take a look at our Cannabis 101 post. HelloMD can help you get your medical marijuana recommendation; it's easy, private and 100% online.