The start of a new year often inspires people to re-commit to a fitness routine—or begin a new one altogether. In either case, there's something you can add to your workout program that could give you an edge you've never had before: marijuana. Adding cannabis to your workout routine can provide a spark of energy, increase focus and performance, and promote healing—a perfect combination to help you succeed with your New Year's resolution.
FOLLOW US ON FACEBOOK & INSTAGRAM
Cannabis Can Make Your Workouts More Enjoyable
Despite the long-held stereotype that cannabis and exercise are like oil and water—meaning, they don't mix, mounting scientific evidence shows that ingesting marijuana can help make your workouts more enjoyable. The elusive "runner's high" that many feel during prolonged exercise has historically been associated with endorphins, but a study published by the National Academy of Sciences disrupts that idea. The study, conducted on mice, concluded that [a runner's high is actually more of a result of an endocannabinoid called anandamide](https://www.pnas.org/content/112/42/13105.abstract, the human body's self-produced version of tetrahydrocannabinol (THC).
You can use THC as a shortcut to kickstarting your runner's high, making your workout more pleasurable from the very beginning. Assistant Professor of Biology Gregory Gerdeman at Eckerd College said in an interview with Greatist, "Runner's joy—whether natural or marijuana induced—can minimize distraction and help exercise be not just a means to an end but an enjoyment."
RELATED: HOW ATHLETES GET A BOOST FROM THE ENDOCANNABINOID SYSTEM
Marijuana Can Help Increase Your Airflow When You're Exercising
One of the most important parts of an effective workout is controlled breathing, which can help your muscles relax and lengthen. Temporary bronchodilators, which smooth the airways to allow for better airflow, are often used before workouts to prevent exercise-induced asthma.
A 1973 study published in The New England Journal of Medicine looked into cannabis as a bronchodilator. The study concluded that unlike cigarette smoke, cannabis smoke does, indeed, cause bronchodilation (expanding of the air passages).
A study published in the British Journal of Clinical Pharmacology seems to confirm the claim that cannabis can be an effective bronchodilator. Tested on five asthmatic patients, the study concluded that the right dose of THC consumed via aerosol is effective at temporarily increasing airflow.
Make Your Recovery More Effective With Marijuana
Taking time for proper recovery is an important part of any exercise routine. Vigorous exercise can lead to painful inflammation, a natural process initiated by our bodies to battle tissue damage. When we exercise, our muscles incur damage that sparks inflammation. The soreness that comes with inflammation can keep us from going back to the gym for several days.
But a proper recovery routine can limit inflammation and get you back to your workouts in no time. Cannabis has extremely effective anti-inflammatory properties, making it a perfect partner for exercise recovery. This helps explain why cannabis topicals focused on muscle pain relief are so popular.
Here's How You Can Incorporate Cannabis Into Your Workouts
Bike With a High-CBD Vape Pen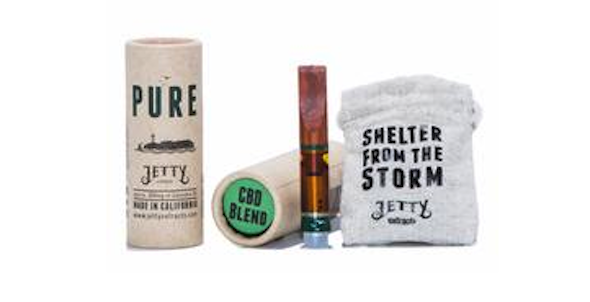 If you're nervous about being high while exercising, skip the serious psychoactive effects by using a vape pen high in cannabidiol (CBD) instead. Jetty Extracts' CBD blend vape cartridge is an excellent way to consume marijuana during exercise. Jetty Extracts' blend uses whole plant cannabis to give you all of the benefits of the entire plant, without feeling high. Bring this vape pen on your next bike ride for a nice, mellow workout.
Hike With A Hybrid Pre-Roll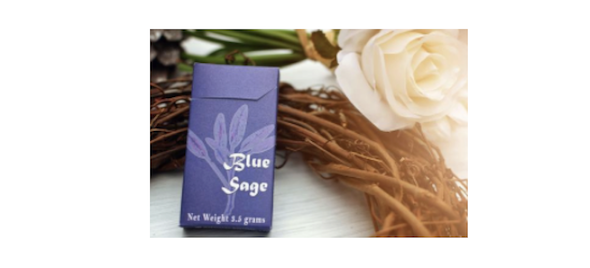 Do you like to get out of the gym and exercise in nature? Next time you go for a hike, take a high-quality pre-roll with you, like these Harlequin pre-rolled cones by Blue Sage Boutique. Harlequin is technically a sativa-dominant strain, but its consistent expression of CBD makes for a pretty ideal mixture. This strain is known for having the pain relief of a high-CBD strain, the relaxation of an indica, and the focus of a sativa all in one. You'll be able to relax and really enjoy being present in the great outdoors without feeling too sedated to finish your hike.
Lift Weights With a Low Dose of a High-THC Tincture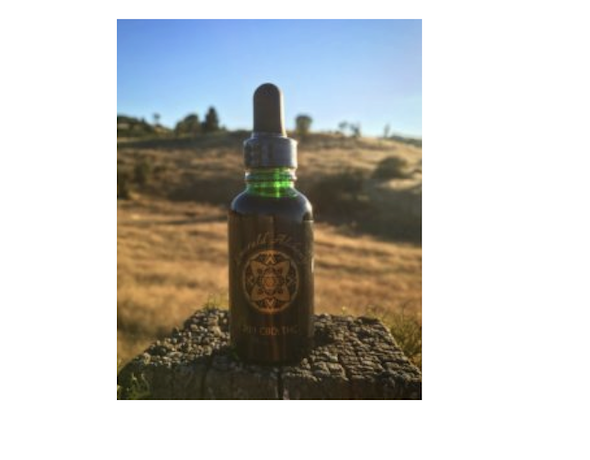 Lifting weights already requires focus; your form needs to be perfect to get maximum benefit from each rep—and to reduce your chance of injury. Despite the stereotype of the spaced-out stoner, there's anecdotal evidence that cannabis, especially sativa-based strains, can actually be effective in increasing focus. Next time you need to lift weights, reach for a high-THC tincture like this one from Emerald Alchemy. Try taking a low dose (about a third of a dropper) 30 minutes before your workout.
Recover With a Cannabis-Infused Bath Soak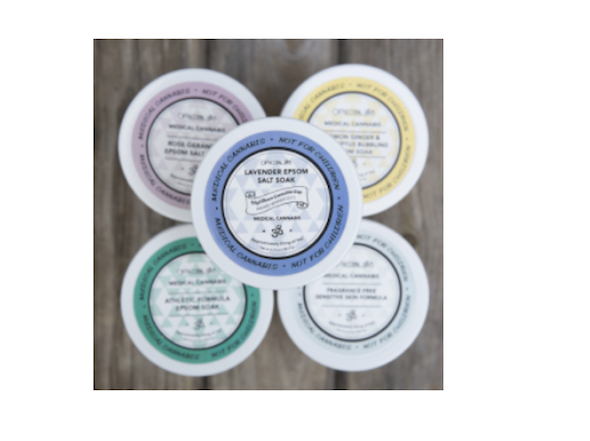 Ending your workout with a long soak in the bathtub can work magic on sore muscles. Try infusing your bath with Om's Epsom Mineral Soak: Athletic Formula. Epsom salt has long been a recovery tool for athletes, helping to draw out the toxins from muscles that are associated with the soreness and pain of a hard workout. Combined with cannabis to relieve inflammation, this duo is pretty unstoppable. Just toss the entire contents of one container in a bath of your preferred temperature and let the medicine do its magic.
If you're already using cannabis in your regular fitness routine, we'd love to read your tips and tricks in HelloMD's Answers section.
If you're new to cannabis and want to learn more, take a look at our Cannabis 101 post. HelloMD can help you get your medical marijuana recommendation; it's easy, private and 100% online.