Cannabis is making its mark on mainstream culture. We're seeing more and more celebrity cannabis brands, measures to support marijuana legalization, innovators designing top-notch cannabis products—the list goes on.
Needless to say, we're thrilled that cannabis is sweeping the nation. And so we wanted to showcase just a few—and hopefully a diverse array—of the many individuals who are helping expand and shape the U.S. cannabis industry.
FOLLOW US ON FACEBOOK & INSTAGRAM
1. Montel Williams: From Daytime TV Host to Medical Marijuana Advocate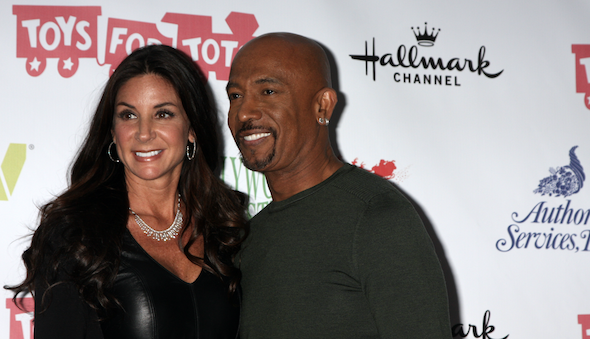 Montel Williams is best known as the host of the daytime talk show, "The Montel Williams Show." But beyond his hosting gig, Williams has long supported cannabis legalization.
Montel was diagnosed with multiple sclerosis in 1999. As part of a holistic health regimen, he found success in treating his MS-related chronic pain with medical cannabis,.
Montel soon became a voice for medical marijuana. As a veteran of both the marine corps and the navy, he used his platform to educate and fight to help give veterans access to medical cannabis without losing their benefits.
Drawing from research and his own experience, Williams started his own cannabis company, Lenitiv Scientific, in 2017.
2. George Zimmer: Supporting Legislation to Legalize Cannabis
If you've been a teenager planning for prom or ever needed a tux fast, then you've probably heard of Men's Warehouse. Behind this chain of stores is a strong advocate for cannabis law reform: George Zimmer.
In 2013, George was ousted from Men's Warehouse, which he founded. At that time, George coped with the change by consuming cannabis. He says he also consumed the plant as a drink substitute to wean himself off of alcohol.
RELATED: CAN CANNABIS BE A HEALTHIER SUBSTITUTE FOR ALCOHOL?
Zimmer has criticized cannabis's illegal status and has supported marijuana reform movements, including donating money to Proposition 19 efforts. Prop 19 was a 2010 ballot initiative legalizing cannabis-related activities in California.
3. Brooke Gehring: Spearheading Legal Cannabis in Colorado
"It's better to have control and own the real estate you need," said Brooke Gehring, CEO of FGS Inc., the parent company of Patients Choice Colorado and LiveGreen Cannabis—medical marijuana and adult-use cannabis companies, respectively. It's this lesson that molded her vertically integrated cannabis company.
Coming from corporate banking and regulation compliance, Brooke then pivoted to her own cannabis consultancy, LiveGreen. LiveGreen merged with FGS, and now Brook oversees:
A cultivation facility
Additional cannabis grows focused on research and development
Dispensaries
All told, the business is said to pull in around $10 million a year.
Beyond this success, Brooke is a strong voice in cannabis, encouraging women to connect within the industry and even helping drive and craft cannabis laws
in Colorado.
4. B-Real: Advocating for the Plant Since the Early '90s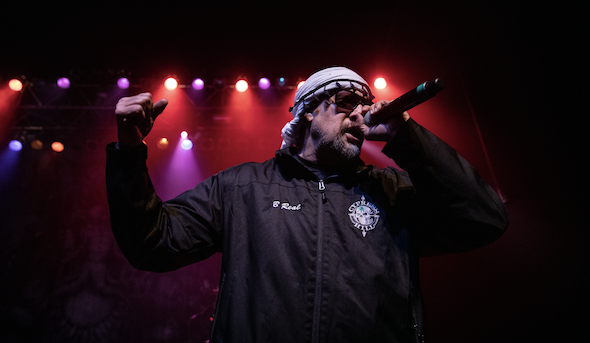 Wiz Khalifa and Snoop Dogg may be the biggest celebrity names associated with cannabis, but as a member of the hip hop group Cypress Hill, B-Real has been a marijuana mainstay for years. Combining music and media with cannabis, B-Real is a prominent marijuana supporter and entrepreneur within the industry.
B-Real gained a following after Cypress Hill's eponymous album release in 1991. This was followed by a second album debuting at number one on the Billboard 200. The track "I Wanna Get High" was released as part of "Hempilation" in 1995, an album supporting NORML, a nonprofit organization aiming to legalize adult-use marijuana.
These days, B-Real hosts three talk shows on his own video streaming site, Breal.tv. In 2018, he also opened his first dispensary in California called Dr. Greenthumb's.
5. Tim Blake: Emerald Cup Founder Brings a Holistic Approach to the Cannabis Lifestyle
As the largest cannabis-producing region in the U.S., California's Emerald Triangle (comprising Mendocino, Trinity and Humboldt counties) hosts the largest outdoor cannabis competition: the Emerald Cup. This is in part thanks to its founder, Tim Blake, whose event brings cannabis educators, experts and enthusiasts together.
Before the legalization ball started rolling, Tim was instrumental in strengthening the local cannabis industry, helping found such groups as the California Cannabis Reform Policy (CCPR) and the Mendocino Cannabis Policy Council (MCPC). Tim also helped organize meetings between law enforcement and cannabis farmers. This resulted in cannabis farmers allowed to grow with county permits.
From the Emerald Cup to his efforts to champion sustainable outdoor farming and his use of cannabis to help with his fight against cancer, Tim is a loud voice for integrating the plant into a healthy, holistic lifestyle.
RELATED: EMERALD CUP FOUNDER TIM BLAKE TALKS CANNABIS & CANCER
6. Jeff Chen: Researching Cannabis's Effects on the Body & Society
Many of marijuana's cannabinoids and its healing properties are still largely unknown. This is where Jeff Chen comes in. As Director of UCLA's Cannabis Research Initiative (CRI), he's dedicated to growing the scientific knowledge of marijuana, as well as the industrial application of cannabis and hemp. The center focuses on cannabis in terms of:
Patient care
Education
Impact on the brain, body and society as a whole
Jeff spreads the CRI's knowledge to inform the greater public, and he's been featured in such publications as:
Jeff has also spoken at the global policy think tank Rand Corporation as well as at California Senator Dianne Feinstein's office.
7. Lori Ajax: Overseeing Legal Cannabis in California
Lori Ajax is the chief of California's Bureau of Cannabis Control (BCC). After Proposition 64, which legalized adult-use marijuana, the state created the BCC to oversee legal cannabis—medical and otherwise.
The BCC regulates commercial cannabis by issuing licenses (after city or county approval) for:
Cannabis retailers
Labs, which test marijuana products before they hit the shelves
Pop-up cannabis events
This means Lori and her agency communicate regularly with distributors and legislators, vendors and consumers—aiming to find common ground. Among the initiatives the BCC spearheaded is one to ensure that all cannabis products are tested for both the presence of cannabinoids (as stated on the products' labels) and various contaminants.
The BCC also started the #weedwise movement to try to tackle the problem of unlicensed cannabis retailers. Through the initiative, the BCC is trying to convince consumers to support only licensed cannabis shops. The reason being that if a cannabis retailer doesn't have a license, chances are their products haven't been tested for things like:
Heavy metals
Mold
Pesticides
There's no denying that Lori has her work cut out for her. She's dealing with a booming industry (with a reported $600 million in tax revenue for 2018) and a slew of players, not to mention everyone trying to figure out how to make an efficient industry out of something that was illegal for so long.
8. Nancy Whiteman: The Martha Stewart of Marijuana Edibles
With around just $50,000, Nancy Whiteman co-founded cannabis edible company, Wana Brands, in 2010. Without any market research and a low demand for cannabis-infused edibles, Nancy began concocting different cannabis-infused sweets.
When Colorado legalized adult-use cannabis in 2014 and marijuana edibles became all the rage, Wana's success boomed. Her company's profits from its first year jumped from $100,000 to $14.5 million in 2017.
Now Nancy is known as the "Martha Stewart of edibles"—and Wana Brands is the number one U.S. cannabis edibles company in terms of sales revenue. It produces not only cannabis gummies, but also:
Drops
Capsules
Disposable vape pens
Through her growing empire of cannabis products and partnership deals, Nancy is a prominent figure in the cannabis industry, helping people boost their creativity and well-being with cannabis.
9: Mike Tyson: Focusing on Marijuana Products & Events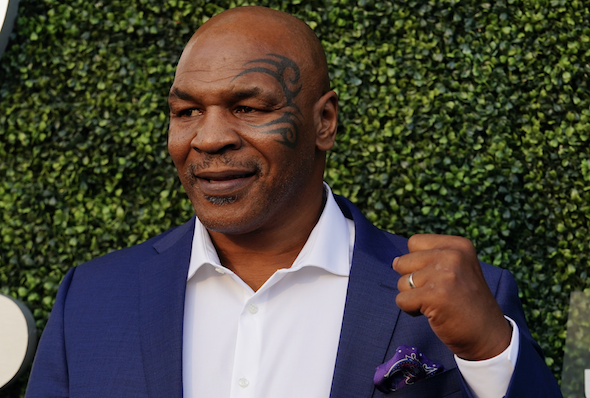 At 20 years of age, Mike Tyson became the youngest boxer to win a heavyweight title. Now, Iron Mike is throwing his hat in the cannabis ring—with a luxury cannabis glamping site called Tyson Ranch Resort.
It's a BYOC property, as it doesn't have a license to sell cannabis. But Tyson Ranch boasts:
A cannabis farm
A marijuana research lab
A processing site for Tyson's line of cannabis products
The ranch also held its first all-ages music event, Kind Music Festival this year. The inaugural event featured food, music and a chill-out zone—but cannabis consumption wasn't permitted.
10. Louie Cazarin: Cultivating Cult Favorite Cannabis Strain Louie XIII
Known for its potent indica-dominant flower, Louie the XIII is the name of Louie Cazarin's signature strain. Louie the XIII has won many awards, including for best strain at Cannabis Cups. Even celebrities such as Ty $, Timbaland, Snoop Dogg and Method Man have raved about the strain.
With a large cult following, Louie is busy on social media. He regularly hosts virtual scavenger hunts where the winner gets free Louie the XIII bud.
Photo credits: J.A. Dunbar/Shutterstock.com (main image & B-Real image), Kathy Hutchins/Shutterstock.com (Montel Williams image), Leonard Zhukovsky/Shutterstock.com (Mike Tyson image)
If you're new to cannabis and want to learn more, take a look at our Cannabis 101 index of articles. And if you have questions about cannabis, ask them and our community will answer.