California has been leading the MJ revolution since 1996 when the Golden State became the
first to legalize MJ for medical purposes. Now, California leads the country again in crop production and is home to many of the world's leading cultivators.
Topping the list of California's innovative and environmentally friendly brands is Raw Garden, a Clean Green Certified grower using state of the art cryogenic freezing techniques
to bring its consumers some of the freshest, purest products available today.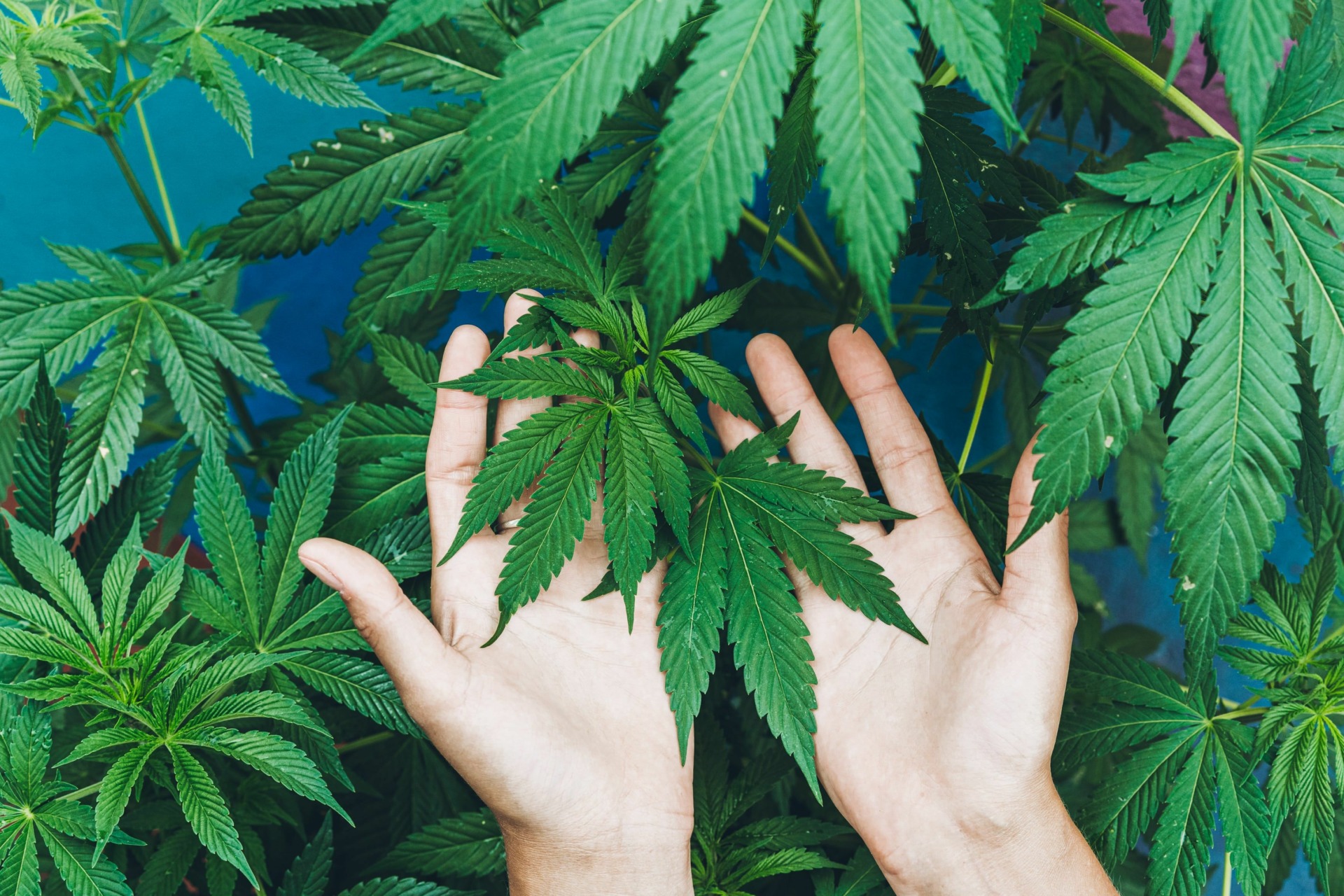 Raw Garden Products: All-Natural and Additive Free
At Raw Garden, it's all about the whole plant and nothing but the whole plant. Raw Garden manages all stages of growing and producing
its line of patented Live Resin products with sustainable, natural processes designed to preserve all the compounds and terpenes at peak potency.
Raw Garden's all-natural array of Live Resin and Live Sauce products starts with a research team of scientists dedicated to eco-conscious breeding practices. This process yields the strains used in Raw Garden's resins, waxes, and other products. Their product lines are made exclusively from the farm's seeds, which are grown using Clean Green Certified practices for sustainable, organic agriculture.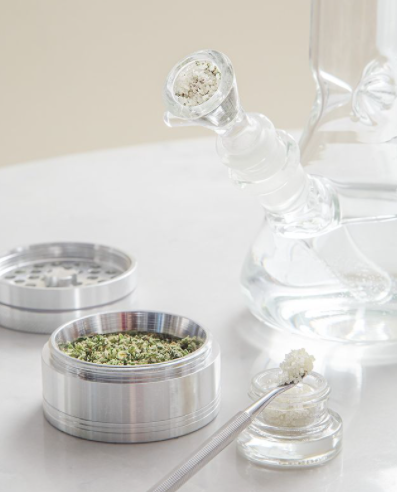 Clean Green Certification is Organic & Chemical Free
MJ isn't a federally recognized agricultural crop; as such, it's not subject to the USDA standards for "organic" produce. But Clean Green Certification
fills that gap. Clean Green Certified is the leading global certifier for MJ growers and manufacturers, and the organization establishes best practices for sustainable, pesticide-free, organic cultivation and processing without artificial ingredients of any kind.
Raw Garden has been producing Clean Green Certified oils and concentrates since 2015. They use zero pesticides on growing plants and no artificial additives in processing and producing concentrates. RG is committed to total transparency, and lab reports for each strain and product are available for anyone to view on the company website, and ingredients are clearly labeled on every product to show that it contains nothing artificial.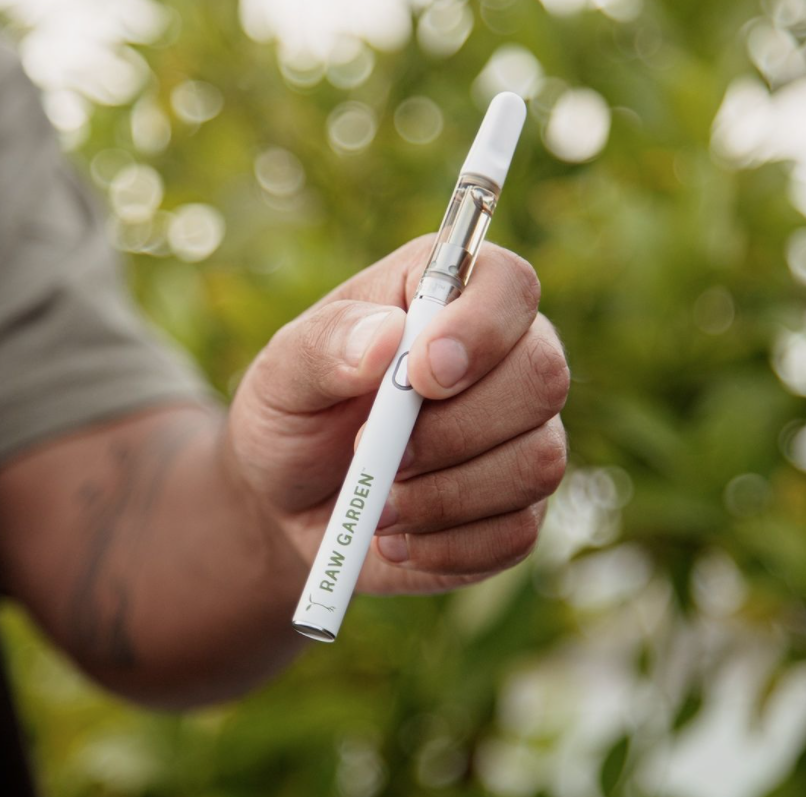 Innovative Harvesting Practices Preserves Freshness
Raw Garden brings you the freshest essence of the plant with a unique cryogenic freezing technique that captures the whole plant while green and alive. In that way, all its terpenes and compounds are at peak freshness, with no chance to dry out or loss of any flavor.
Raw Garden's process produces 100 percent pure oils and terpenes with nothing artificial added, and these concentrates form the basis for all Raw Garden products. Consumers can be sure that they're purchasing high-quality products free of harmful additives and supporting environmentally sustainable farming practices at the same time.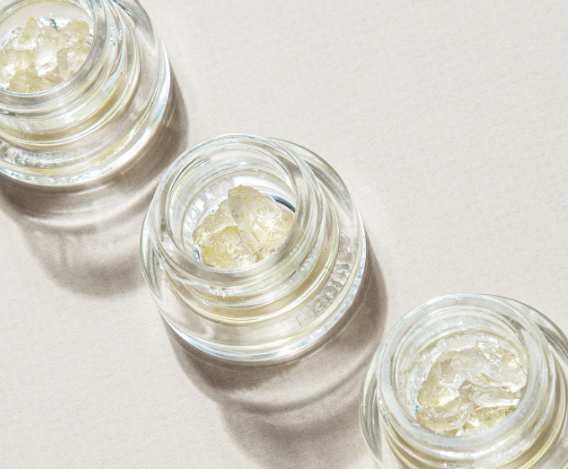 Raw Garden Specializes in Refined Live Resin
Raw Garden stands apart from other brands in the industry with the creation of refined live resin. RG created a new product through an innovative process that begins with live resin, and then they remove impurities like waxes, fats, and tannins. The result is the Raw Garden Refined Live Resin™. All RG products come from single source fresh frozen flowers with no artificial ingredients or only native terpenes are added.
The 7 Best Raw Garden Products in California
Here's a look at seven of Raw Garden's best MJ products, available for purchase from over 800 quality retailers throughout California. Each product line includes a full lab report for each new release, with detailed information on terpenes and compounds.
Refined Live Resin Diamonds
Refined Live Resin Diamonds is made using high-quality organically based farming techniques. Refined Live Resin is a new product created by Raw Garden, and it's made by refining out all impurities, such as fats, waxes, and tannin. These crystalline concentrates contain 100 percent oil and
terpenes in varying proportions of MJ compounds. Recent releases include Guava Lemonade and Meadow Walker Diamonds.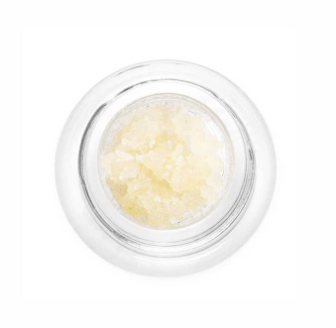 Refined Live Resin Crushed Diamonds
Raw Garden's Live Resin Crushed Diamonds delivers high potency and flavor as the original Live Resin Diamonds, but they're more versatile and easier to use. This crushed crystalline concentrate can be added to most prerolls or other methods of consumption. Latest releases include Lemon Orchard and Sour Peach Crushed Diamonds.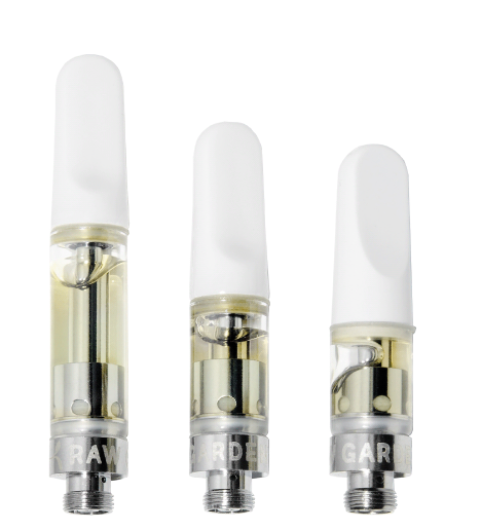 Refined Live Resin Cartridges for Vape Pens
Raw Garden's Refined Live Resin Cartridges are designed to be used in the RG vape device. Cartridges contain only single-source high potency compounds and terpenes, with no added fillers, flavors, or additives. New flavor releases include Honeysuckle Tea, Lemon Juice Jones, and White Hibiscus.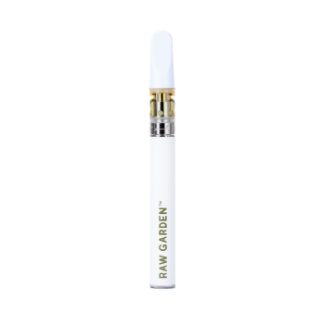 Refined Live Resin Ready to Use Vape Pen
Raw Garden's ready-to-use vape device contains an array of the company's Refined Live Resin concentrates in a convenient, easy-to-use device. The vape pen has a rechargeable battery for reuse and can be decoupled from the cartridge for safe disposal.
It's available in varieties including Sweet Skunk, Tropical Cream, and Kush Cake Cookies.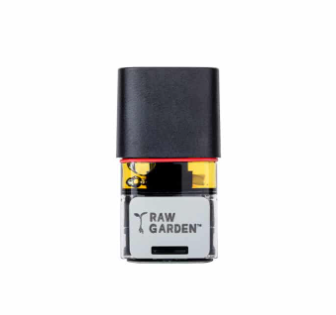 Like all their other products, Raw Garden's high-potency Pax Pods are made from 100 percent flower, with all the natural compounds, aroma, and flavor. They can be used with the Pax Era Pro, which automatically heats each pod to an optimal temperature, giving you complete control over your cannabis experience every time. Recent releases include Banana Slurm and High Roller Pax.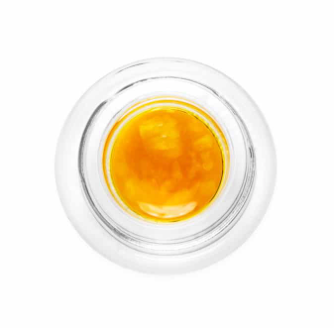 Wetter and softer than Live Resin, Raw Garden's Live Sauce is rich in terpenes and whole-plant compounds, perfect for topping off a bowl. Each product contains 100 percent flower oil and terpenes. Recent flavor releases include Green Mango, Purple Flame, and Key Lime Live Sauce.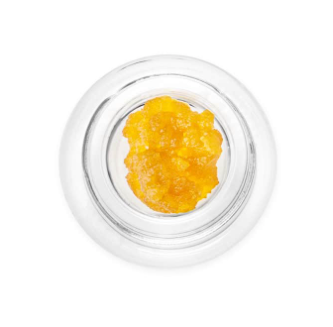 Live Resin is the base for Raw Garden's full line of MJ concentrates, and it's also available on its own in multiple flavors and strain profiles. Live Resin has a drier consistency than Raw Garden's Live Sauce, and it has a lower terpene content as well, at about 4 to 7 percent. Latest Live Resin releases include Cherry Pie Diesel and Orange Glue.
If you are new to cannabis and want to learn more, take a look at our Cannabis 101 post. HelloMD can help you get your medical marijuana recommendation; it's 100% online, private and efficient.