Cannabis's anti-inflammatory properties are no secret: From folks afflicted with arthritis to stiletto-clad celebrities with achy feet on the red carpet, it seems that everyone these days is using cannabis to treat some kind of pain. Athletes are also catching on to this trend—a number of high profile athletes from the UFC's (Ultimate Fighting Championship) Nate Diaz to veteran NFL players like Marvin Washington are using cannabis to help them recover after competitions, games and workouts.
If you think that your post-workout routine would benefit from consuming marijuana, but you don't know where to start, never fear—we've put together a versatile list of cannabis products to help you recover.
FOLLOW US ON FACEBOOK & INSTAGRAM
1. Pure Ratios Cannabis Transdermal Patches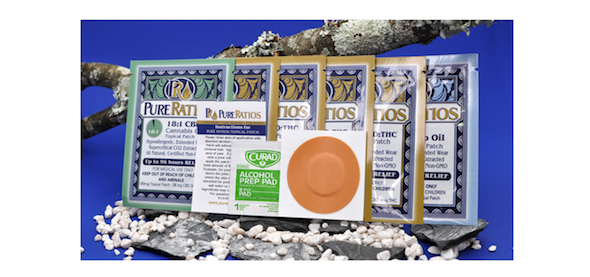 Although transdermal patches are placed on a specific area of the body, they deliver all-over pain relief, making them a good option for soreness you might feel after an intense workout. Patches usually work best when applied to a veinous area of the body, like the wrists, and can be effective for up to 96 hours.
Since the tetrahydrocannabinol (THC) and cannabidiol (CBD)—cannabis's active components—in these patches enter the bloodstream, some people who are particularly sensitive to THC may feel psychoactive effects. Luckily, these patches from Pure Ratios come in a variety of CBD to THC ratios, so if you're sensitive, or just looking for daytime relief, you've got plenty of options.
2. MoonMan's Mistress Cannabis Edibles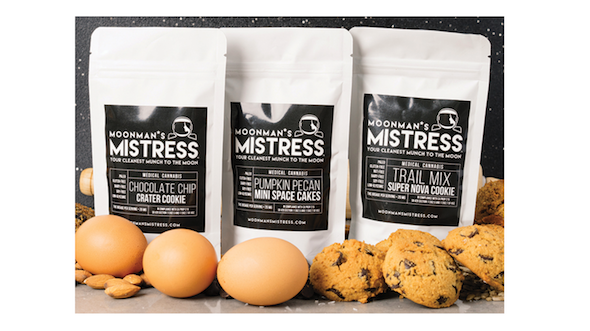 In a world full of marijuana brownies, cookies and gummy bears, MoonMan's Mistress' superfood edibles are a boon for the health-conscious, fitness-oriented cannabis consumer. The company was founded by Liz Rudner, a holistic nutrition expert and Jamel Ramiro, a certified personal trainer. "We really see ourselves as a health and wellness brand that just happens to be in the cannabis space," says Liz.
The company's paleocentric marijuana edibles are a good fit for those who are on a strict dietary and fitness regimen—or those who just want a healthy option. "Our goal in our product development was making sure that all the ingredients have a functional food property to it," says Liz. "All the ingredients have a benefit to your body, in addition to using whole plant cannabis. We're keeping everything nutrient dense."
Moonman's Mistress edibles come in seven varieties, and customer favorites include their Cosmic Cacao Peppermint Cookie and Lunar Lemon Maca Cookie Shortbread Cookie. According to Liz, all of the ingredients (not just the THC and CBD) are meant to reduce inflammation in the body—so if you've got sore joints and muscles, this may be the edible for you.
3. The Green Cacao Company Cannabis-Infused Chocolate Bar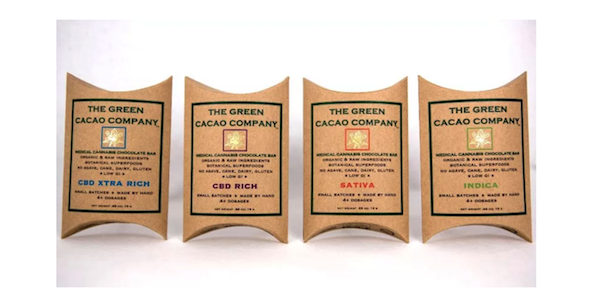 The Green Cacao Company's cannabis-infused chocolate bars are a healthy, post-workout option for discerning fitness enthusiasts. Their bars contain raw cacao, which is packed full of antioxidants and anti-inflammatory properties. Additionally, these bars have a low glycemic index—no fillers, cane sugar, agave, dairy, gluten or soy are used, and all ingredients are organic. With four options to choose from: Indica, Sativa, CBD-Rich and CBD Xtra Rich, you're sure to find one that suits your recovery needs.
Pro tip: Break up a section of this chocolate bar and blend it into your post-workout smoothie.
4. Sensi Caps CBD Softgels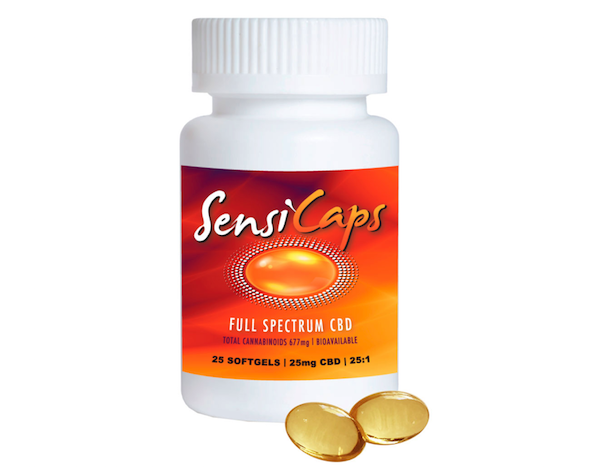 If you have to rush to work or another event after a workout, these CBD soft gels by Sensi Chews are a good option. With 25 mg of CBD in each capsule, you can pop one after a gym session and enjoy the cannabinoid's anti-inflammatory effects on the go. The folks at CannAthlete—a program comprising athletes who use cannabis for sports performance and recovery—consider these soft gels a post-recovery staple.
5. Papa & Barkley Marijuana-Infused Releaf Body Oil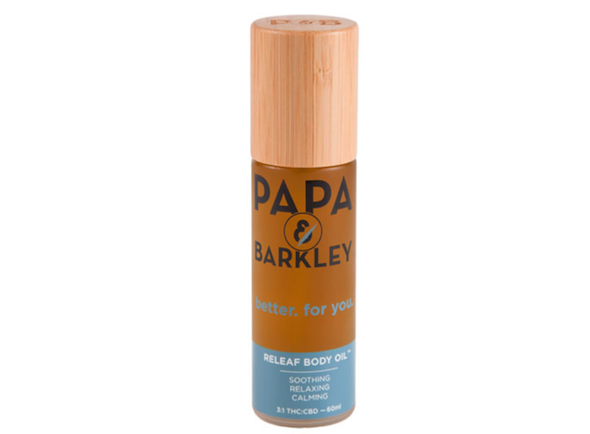 Cannabis-infused topicals are a good option if you're looking for localized relief. All of Papa & Barkley's topicals, including the Releaf body oil, come in 3:1 CBD-to-THC ratios—meaning, you can get the anti-inflammatory benefits of both cannabinoids. Topicals typically don't impart psychoactive effects—even those that contain THC—so you can use them any time of day.
Papa & Barkley's products also include a blend of eucalyptus, lavender, peppermint and tea tree oil, which also have anti-inflammatory properties to soothe sore muscle and joints.
6. VapeXhale EVO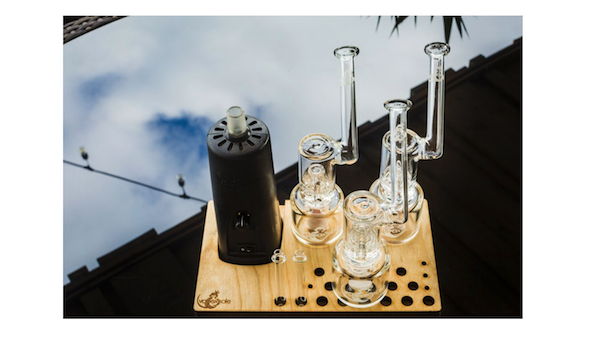 While this product doesn't contain cannabis, we included it in here because it provides a clean, efficient way to consume cannabis flowers and concentrates—an important factor for athletes who enjoy inhaling cannabis, but who are also concerned about lung health.
Most vaporizers heat up flower or concentrate directly, which runs the risk of creating tar and carcinogens. The VapeXhale EVO has patent-pending PerpetuHeat Thermal Technology, which evenly and consistently heats up the air around the flower or concentrate, creating a cleaner vapor for the user to inhale. While pricey, VapeXhale is lauded by professional athletes and cannabis connoisseurs alike.
"It's an extremely clean way to experience cannabis," says NFL veteran Eben Britton. "You really get the taste of all terpenes. You just have a much more eloquent experience with the plant this way." Eben uses the VapeXhale and a THC concentrate before workouts, but this device can also be used post-workout for athletes who want to feel immediate relief.
Do you use cannabis to help you recover after a workout? If so, let the community know what some of your favorite products are below.
Main photo credit: Justyn Warner
If you're new to cannabis and want to learn more, take a look at our Cannabis 101 post. HelloMD can help you get your medical marijuana recommendation; it's easy, private and 100% online.