"I've got to admit that I sometimes get a bit nervous before having sex. I like to unwind first but want to know if weed will hurt or help me in the sack?"
Jocelyn L.
---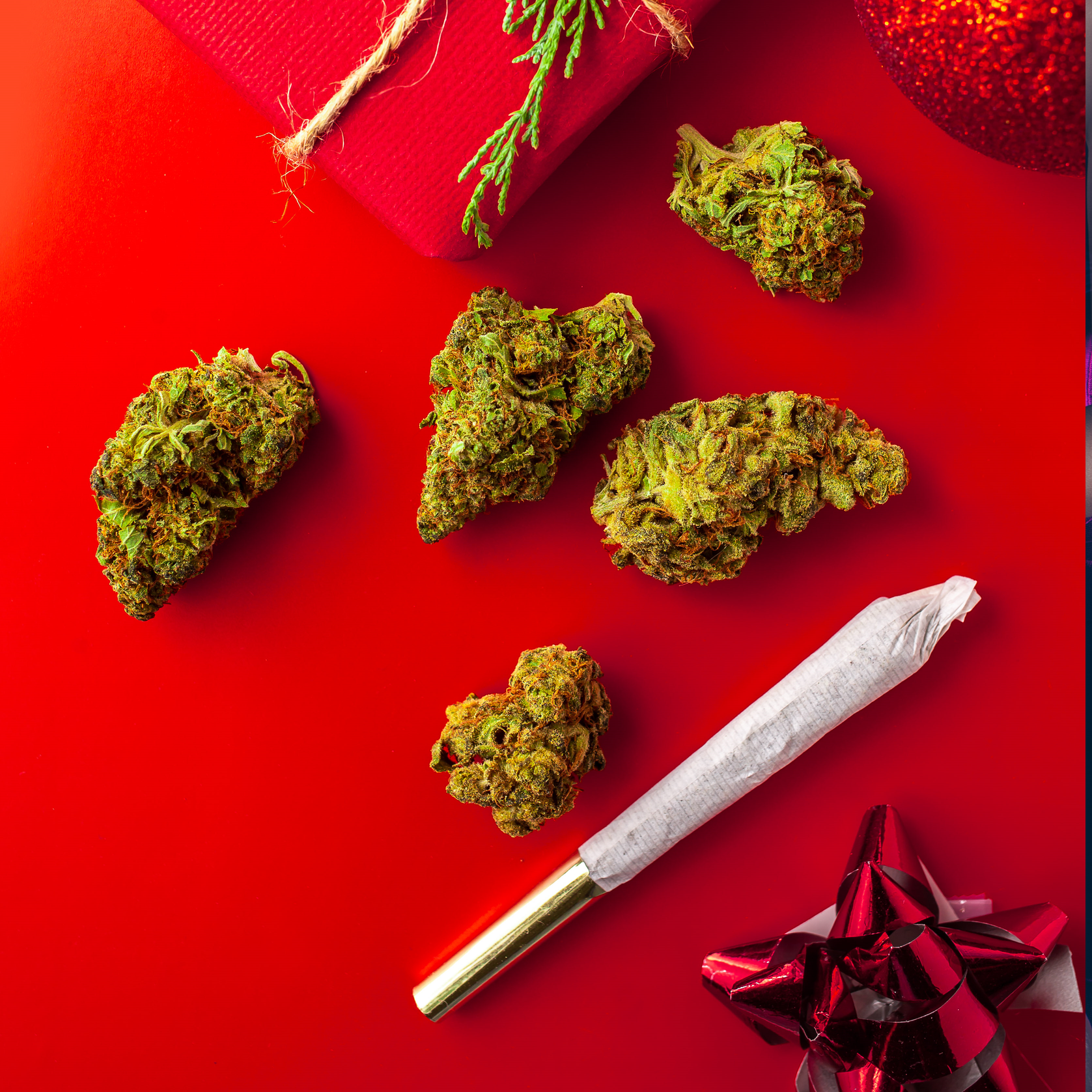 There's a good chance that cannabis will help you relax and enjoy sex more. The stats are on your side. Studies show that marijuana users have more sex. A 2017 Stanford study, for example, showed that regular cannabis users have 20% more sex than non-cannabis users.
Women get a lot from using weed as a libido booster. A 2012 study showed that "the endocannabinoid system is involved in female sexual function" and can heighten female's sexual arousal.
And it's not just smoking cannabis that can help you in the bedroom. Vaping, edibles, tinctures, and even topical ointments can play their part.
Among some of the better weed products for sex is the Foria Intimacy Sex Oil. The product is designed "to provide all-natural moisture, with 400mg broad-spectrum CBD to enhance arousal, soothe and excite." This oil aims to boost female pleasure by increasing sensitivity, leading to stronger orgasms.
In a similar vein, Apothecanna Sexy Time Personal Intimacy Oil should be applied to the neck, chest, and erogenous zones 15 minutes before sexual intimacy. Its key ingredients are:
Jasmine — aphrodisiac, relaxing
Coconut — moisturizing
Argan — hydrating, softening
Cannabis — anti-inflammatory, relieves stress
If you want to just relax, Wildflower's CBD Tincture's Tropical Flavor is a good bet, placing drops under your tongue with a dropper. CBD is a non-psychoactive cannabis ingredient and known for its ability to relax, as well as help with pain and inflammation. This tincture is plant-based and vegan friendly and has a natural fruit flavor that makes it easy to take.
Robin K.
---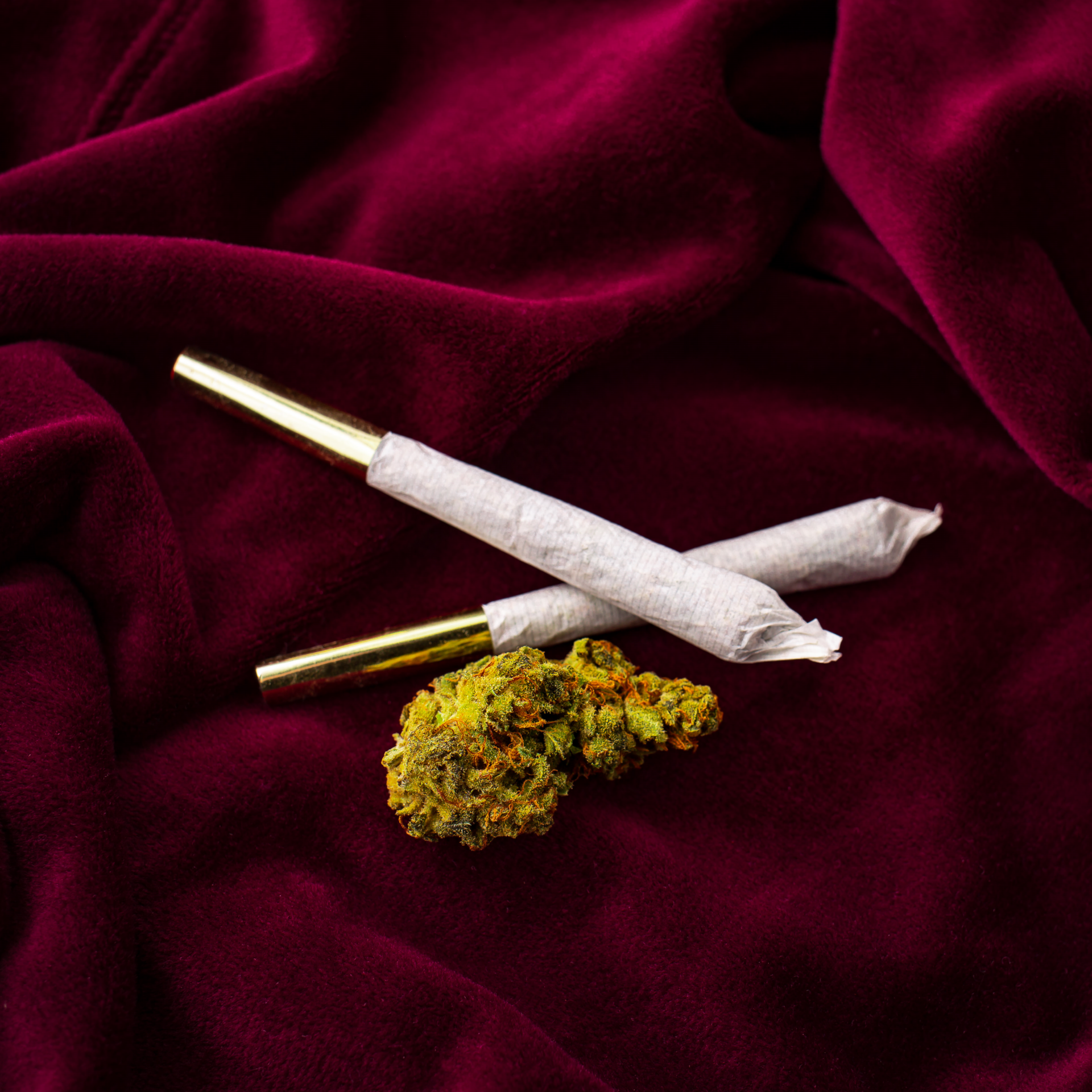 For men, sometimes the cliche is that weed can get in the way of sexual performance. The evidence is mixed. In some cases, marijuana seems to enhance both make and female sex drives.
While some men turn to weed to help with erectile dysfunction, other evidence seems to show that it can get in the way of sexual performance and lower sperm count. The key seems to be to take weed in moderation and to know what your limits are.
The idea is to take enough to make you relax, but not relax so much that you follow to sleep under your lover's frustrated gaze.
One strain that really promotes relaxation is Sour Diesel. Named for its diesel-like aroma, and known for its energetic and joyful high, this popular Sativa strain is easy to find. It works to relax because of its high THC levels. However, if you are a new weed user, you need to be careful about how much you smoke or vape, because you might find couch fun turns into couch lock.
Or you might want to try Grape Ape. This Indica strain is known for its deeply relaxing effects and grape candy flavor. It's great if you are looking to enjoy a state of mental calm.
Another THC-heavy strain known for its relaxation powers is the Indica Hindu Kush. It has a sweet and earthy aroma and provides a relaxed, happy high. But again it has powerful sedative effects, so you must use with care until you know what your limits are. You want to enhance, not go into a trance.
Haygo B.