Get mom what she really wants, this Mother's Day: the gift of deep healing and ultimate relaxation—without having to leave the house.
Cannabidiol (CBD) makes a fabulous addition to a home spa treatment, elevating any massage, facial or skin treatment with its potent plant medicine.
Many folks love adding CBD to their daily routines because the compound contains:
A high amino acid content
Antioxidants
Vitamins A, C and E
Anti-inflammatory properties
Antibacterial agents
RELATED: TREAT YOURSELF TO A CBD SPA AT HOME
Here are three CBD products mom can use in different DIY home beauty treatments to pamper herself whenever she needs a little self-care.
1. Help Mom Achieve the Best Self-Massage Using Vertly's Relief Lotion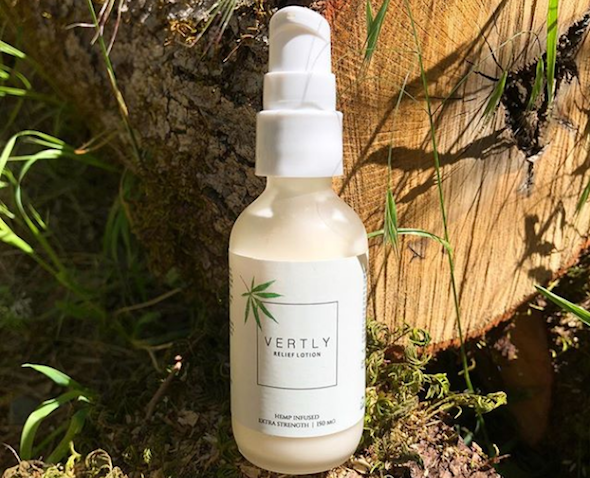 With the Relief Lotion from Vertly, mom will be able to work out her knots whenever she needs to.
Whether she needs relief in her feet, neck or shoulders, she'll feel relaxed and pain free when she massages this lotion into her trouble spots. Vertly's Relief Lotion features:
Vitamin-rich CBD
Shea butter
Aloe
Arnica
The lotion is water-based, so tell mom she can expect a non-oily consistency and easy absorption. Plus, its citrus and lavender scents will leave her feeling calm and refreshed.
2. Give Mom These 3-Step Instructions for Glowing Skin Using Wildflower's CBD Soap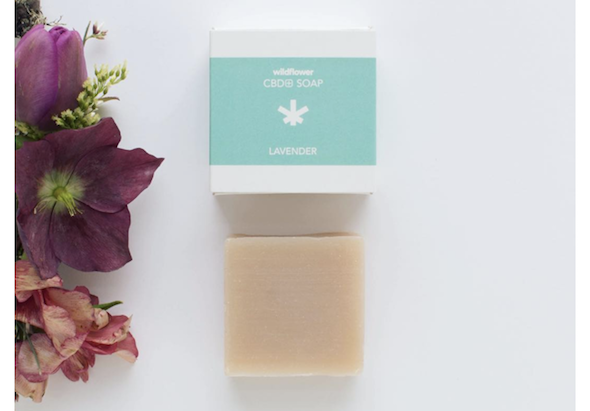 Spa facials are a wonderful way to take care of skin, with cleansing, exfoliating and moisturizing. But they're often expensive, and busy moms can't always find the time to get to the spa or salon.
Enter this easy three-step facial, featuring the moisturizing CBD soap from Wildflower.
First, the cleansing step: Tell mom to cleanse her face with moisturizing coconut oil and the CBD-infused Wildflower soap. Then, have her steam her face over a bowl of boiling water for a few minutes to open up her pores.
Next, mom should apply a simple DIY brightening mask: You don't need much to create a nourishing, plant-based mask:
Simply mash up a ripe, organic avocado.
Mix with one tablespoon of blue spirulina powder. The fat-rich avocado serves to nourish and protect the skin, while the spirulina will clear and detoxify.
Apply the mask, and let sit for 15 minutes.
Finish by cleansing the mask off with another round of the Wildflower CBD soap.
If she really wants to finish right, tell mom to spritz her cleansed skin with an uplifting facial mist like Esprit de Rose by Verte Essentials
3. Help Mom Get Her Feet Ready for Sandal Weather With an Overnight Foot Treatment Using Elixinol's CBD Hemp Balm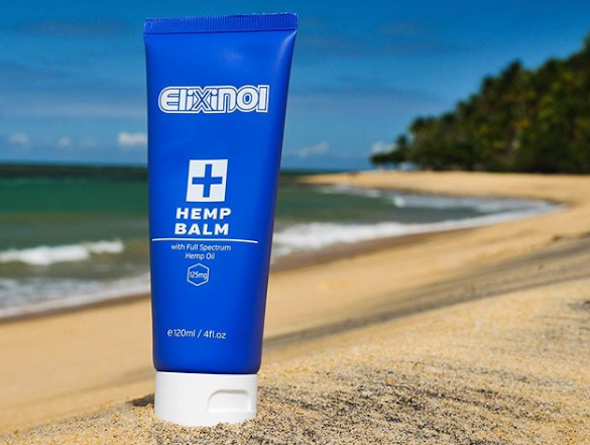 For post-winter cracked heels and tough soles, tell mom to add this CBD balm to her regular nighttime routine to have baby-soft feet in no time.
Elixinol's CBD Hemp Balm is entirely plant based, with a truly nourishing and protective ingredients list, including:
CBD hemp oil
Organic rosemary leaf extract
Organic calendula flower extract
Eucalyptus
Buy mom a pair of plush, comfy socks along with the CBD balm. Then tell her that right before bed, she should slather her feet in the balm and then put on the socks. When she wakes up in the morning, she'll pull the socks off to reveal supple, smooth feet ready for the warmer months.
Photo credits: kikovic/Shutterstock (main image), Vertly (Vertly image), Wildflower (Wildflower image), Elixinol (Elixinol image)
Want to try CBD, but don't know where to start? Shop our selection of high-quality, lab-tested CBD products and have them shipped to your door. And if you have questions about CBD, ask them and our community will answer.