Cannabis Tourism is Hot
Cannabis tourism is one of the newest phenomenons in the marijuana industry. It can range from vineyard like tours of cannabis farms and grow houses, to cannabis friendly accommodations, to cannabis themed tours of various cities. States that have legalized recreational cannabis have not yet embraced cannabis tourism on a state level, but many people are still drawn to cannabis legal states for the opportunity to legally indulge in marijuana.
Cannabis cafes, similar to those popular in Amsterdam, are still illegal in most states across the country, though the tide is beginning to change on that issue. Colorado currently only allows for smoking to take place in personal residences, but Denver has a new initiative on the ballot to allow for cannabis cafes within the city limits that would provide people with an Amsterdam-like cannabis experience in their own country.
Due to laws that prohibit public smoking, edibles tend to be a very popular option for people coming from out of state. In the state of Colorado, someone from out of state can buy up to 0.25 oz of marijuana flowers at any given time, but that restriction doesn't apply to edibles. Though Colorado does not have any cannabis cafes, it does have cannabis friendly accommodations. Most Colorado hotels still have fairly strict no smoking bans, which relates to both tobacco and cannabis, but AirBnB and HomeAway have many listings in recreational legal states that say they are "420 friendly" to provide people with good accommodations for cannabis tourism.
RELATED: ESSENTIALS ABOUT EDIBLES YOU NEED TO KNOW
Marijuana Friendly Hotels
Bud and Breakfast is an AirBnB style website that provides people with a list of accommodations that are marijuana friendly. The website is filled with various Bed & Breakfasts across the state of Colorado that include events like breakfast paired with a nice assortment of sativa strains and 420 happy hour events. Currently the website lists four hotels across Colorado, but they are continuing to add more locations as cannabis themed tourism becomes more popular.
Marijuana themed tours of cities like Denver and Seattle are also very popular among crowds eager to learn about the world of cannabis. There are many different tour companies that focus on cannabis themed tours of cities that are tailored to the must see marijuana related sites in the city. The tours include everything from showing people the top dispensaries in the city, sometimes with some added discounts, to tours of grow facilities. Some tours even include information about strains and education about different cannabinoids and the pros and cons of different administration methods.
Marijuana tourism also draws people into California who are interested in trying medical marijuana to help them with their various medical conditions. Kush Tourism, a company that provides people who are interested in cannabis tourism with a place to find more information, lists cannabis friendly accommodations in California, and many other marijuana legal states. There are accommodations in Palm Springs, Los Angeles, San Fransisco, and Sacramento, all of which are cannabis friendly if you have a California-issued medical marijuana card. Though some of the accommodations do not allow smoking, they do allow for cannabis consumption in other forms like edibles or vaporizers.
California is the Next Big Market
Cannabis tourism is just beginning to get off the ground in the United States and we are likely to see even more changes in the coming years. California will likely become a new market for cannabis tourism if recreational cannabis becomes legal in the state in the coming year. Colorado's new regulations could serve to open up more opportunities for cannabis specific tourism, as well. This past year the website Visit Denver found that there were no higher numbers of hotel reservations on April 20th, the famous 4/20 holiday, than any other time of year, but if cannabis cafes begin to open and more locations that are designed for enjoying cannabis are available to people, the more tourism they are likely to attract.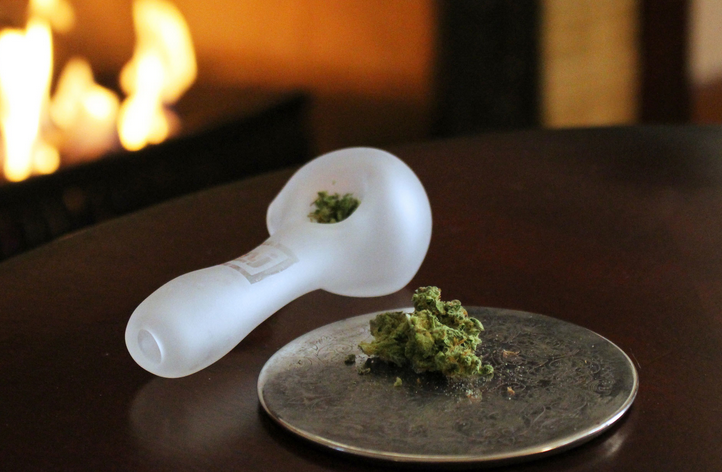 Travel & Leisure has even written an article about cannabis tourism.
Cannabis tourism is a great way to experience marijuana in a legal way, but it is important to educate yourself before you embark on a trip where cannabis is involved. Each state has different rules and regulations, some of which are different based on if you live in the state or not, so it is important that you understand the rules of the state you are traveling to. Cannabis tourism companies can provide great information for people who are interested in exploring the world of cannabis tourism and are interested in more information on the legal way to obtain and possess cannabis in on a state by state basis.
If you are new to cannabis and want to learn more, take a look at our Cannabis 101 post. HelloMD can help you get your medical marijuana recommendation; it's 100% online, private and efficient.