Telehealth for Medical Certification in New York
Applying for a medical cannabis certification in New York just got a whole lot easier. HelloMD has launched its award-winning telehealth service in New York, so now you can apply for a certification from the comfort of your home. It's simple, private, and 100% online.
Here's a step-by-step guide to getting your certification in New York state:
Step 1: Qualifying Medical Conditions
First, understand if your medical condition qualifies. New York State has defined eleven conditions that qualify for a medical cannabis certification:
Cancer
HIV/AIDS
ALS/Lou Gehrig's Disease
Parkinson's Disease
Multiple Sclerosis
Spinal Cord Injury with Spasticity
Epilepsy
Irritable Bowel Syndrome
Neuropathies
Huntington's Disease
Chronic Pain
Chronic pain is the most recent addition to the list. The State defines chronic pain as "any severe, debilitating pain that the practitioner determines degrades health and functional capability." This may include ailments such as migraines and back pain, depending on your personal experience. It is not necessary to provide medical records during your consultation, but any additional details you provide will help the practitioner determine if cannabis is right for you, as well as how to best use it as a treatment for your condition.
*Note that you must be a New York resident to obtain a NY State medical marijuana certification.
GET YOUR NEW YORK MEDICAL CERTIFICATION ONLINE
Step 2: Your Medical Case
Register with HelloMD and complete your medical case. During this process you will complete a medical questionnaire and provide details about your condition for the practitioner to review. You will also be required to upload proof of your identity and pay the $159 consultation fee with a credit card. Unfortunately, health insurance does not cover this type of consultation at the moment.
Rest assured that your medical information is private and protected under the Health Insurance Portability and Accountability Act (HIPAA). Only you and your practitioner can view this information. No one, including your insurance company, has access to this information unless you share it with them.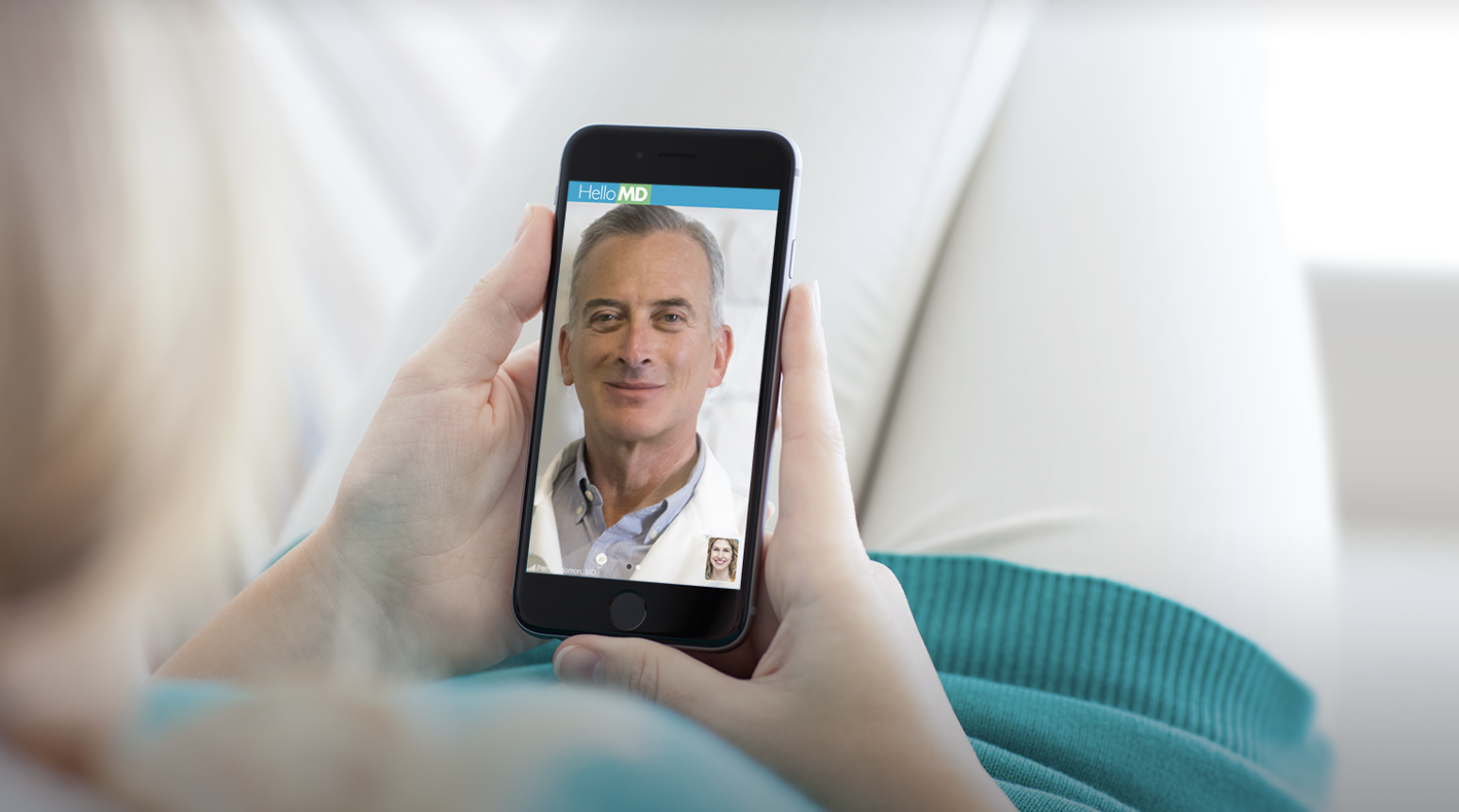 Conduct your consultation on your laptop, tablet or mobile phone.
Step 3: Have Your Consultation Over Live Video
Once you have completed registration you are ready to meet with the practitioner over live video. After downloading a small HIPAA-compliant video application you will be greeted by one of our friendly customer representatives.
During the consultation, your practitioner will review your medical history and discuss your condition to determine if cannabis is appropriate for you. Again, you do not have to provide medical records but if you are unsure if you qualify, you may want to have them on hand. Once approved, your certification will be issued with a unique certification number; it can be downloaded as a PDF file from your HelloMD case history.
GET YOUR NEW YORK MEDICAL CERTIFICATION ONLINE
Step 4: Register with NY State
The last step is registering online with the state of New York; the PDF certification you download from your HelloMD account will have step-by-step instructions on how to do this. You will go to the New York State website, click the "Health Applications" icon, and then click "Medical Marijuana Data Management System" to register. You will be asked to provide your certification number, photo ID, and New York State proof of residency. If you do not have a New York driver's license or state ID, you can provide a utility bill, lease, or hospital bill.
If you are new to cannabis and want to learn more, take a look at our Cannabis 101 post. HelloMD can help you get your medical marijuana recommendation; it's 100% online, private and efficient.