Cannabis & Your Wedding
Last week I attended California's first Cannabis Wedding Expo in San Francisco. Progressive wedding coordinators and brides are now flocking to incorporate cannabis into their upcoming wedding, or are they? A cannabis friendly wedding can be had by all with a consumption friendly venue, mobile cannabis consultants aka 'bud tenders' or perhaps by incorporating any of the new beautiful cannabis brands which are now entering the industry at a feverish pitch. Is the weed wedding the big new trend to keep an eye on?
FOLLOW US ON FACEBOOK & INSTAGRAM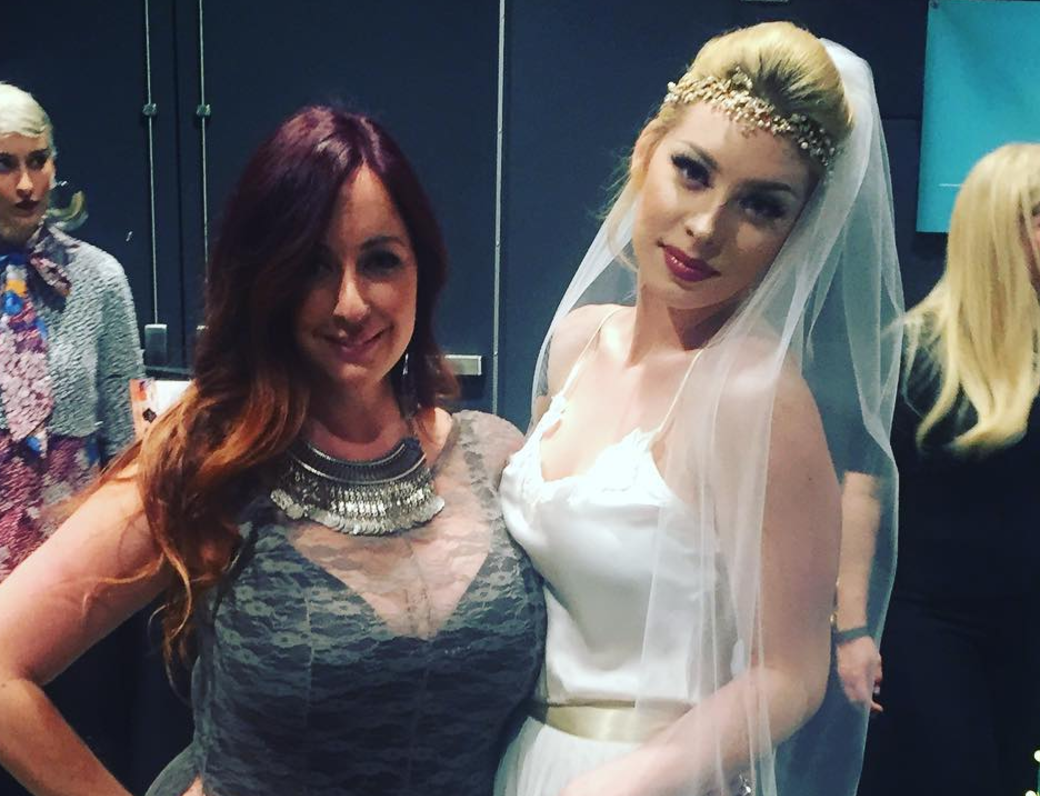 Katie, Founder of Belle Fleur Apothecary and a lovely faux bride.
A Different Kind of Expo
Showing up at the Westfield Mall in downtown SF, the expo was fairly expansive and full of faux brides beautifully dressed amidst the booths. Although cannabis consumption was not permitted and the event was over 21, the weed scene wrote, "you will find vendors offering custom hemp wedding dresses, cannabis floral arrangements, cannabis-friendly venues, caterers, photographers, transportation companies and more which are sure to delight novice and seasoned cannabis enthusiasts alike."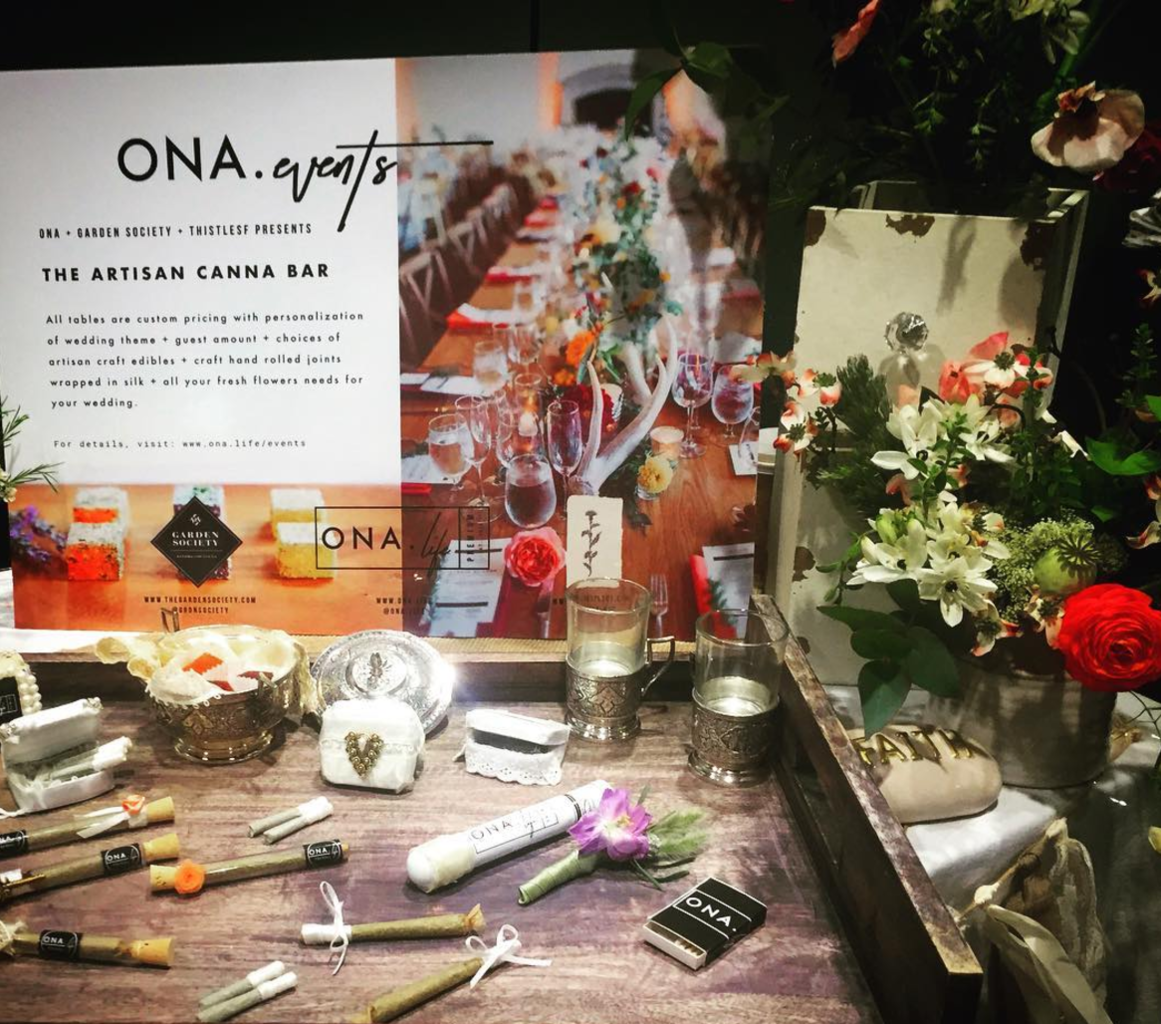 Ona.Life's cannabis display was beautiful.
Strolling, in what felt like a sweltering summer day inside, I chatted to some of my favorite brands including the gourmet edibles company Garden Society, Ona.Life the upscale delivery service and Club M which offers a monthly subscription box. I also met many new emerging brands within the space including Katie Brooke Callahan, a former makeup artist for Lady Gaga who has now started Belle Fleur Apothecary, a cannabis brand focused on skincare. Heather Wagner-Jauregg, was also in attendance and is the Founder of Toasted Jam Co, which now offers two flavors of cannabis infused jam.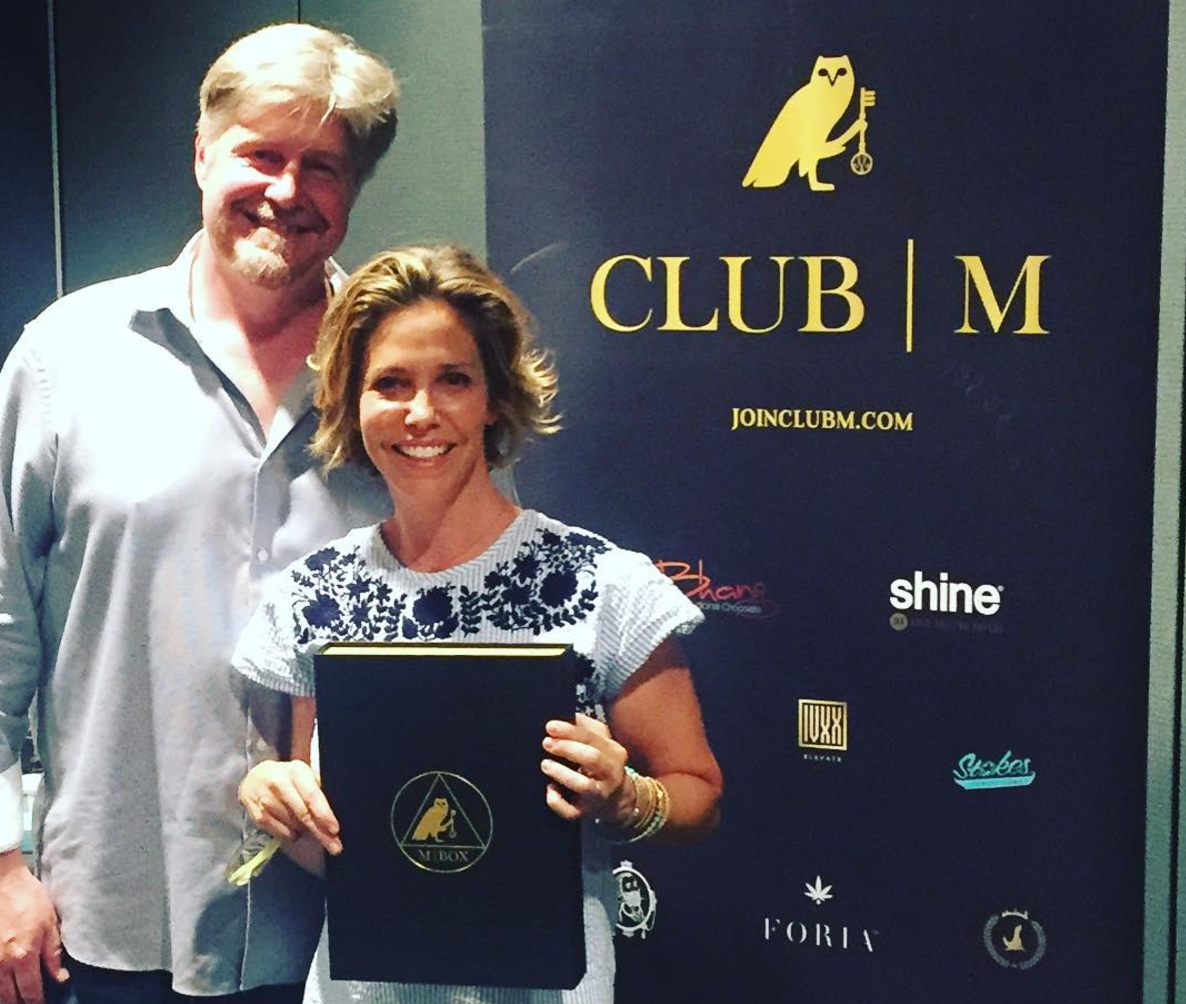 Chris, the Founder of Club M and me holding their box.
Getting Granny High?
Although I did not seem to see many brides or grooms perusing the aisles, I did see a bit of a media frenzy with the SF Chronicle, Pop Sugar, HelloMD and the likes in attendance. I do wonder what it might be like to have a mobile vape or edible bar at a wedding where Granny could get into trouble, or for that matter any of the other guests. If you wonder what I mean by trouble, read our article on essentials about edibles. That said, it was interesting to see all the vendors and the emergence of what could possibly be a new, and yes, alternative, cannabis trend.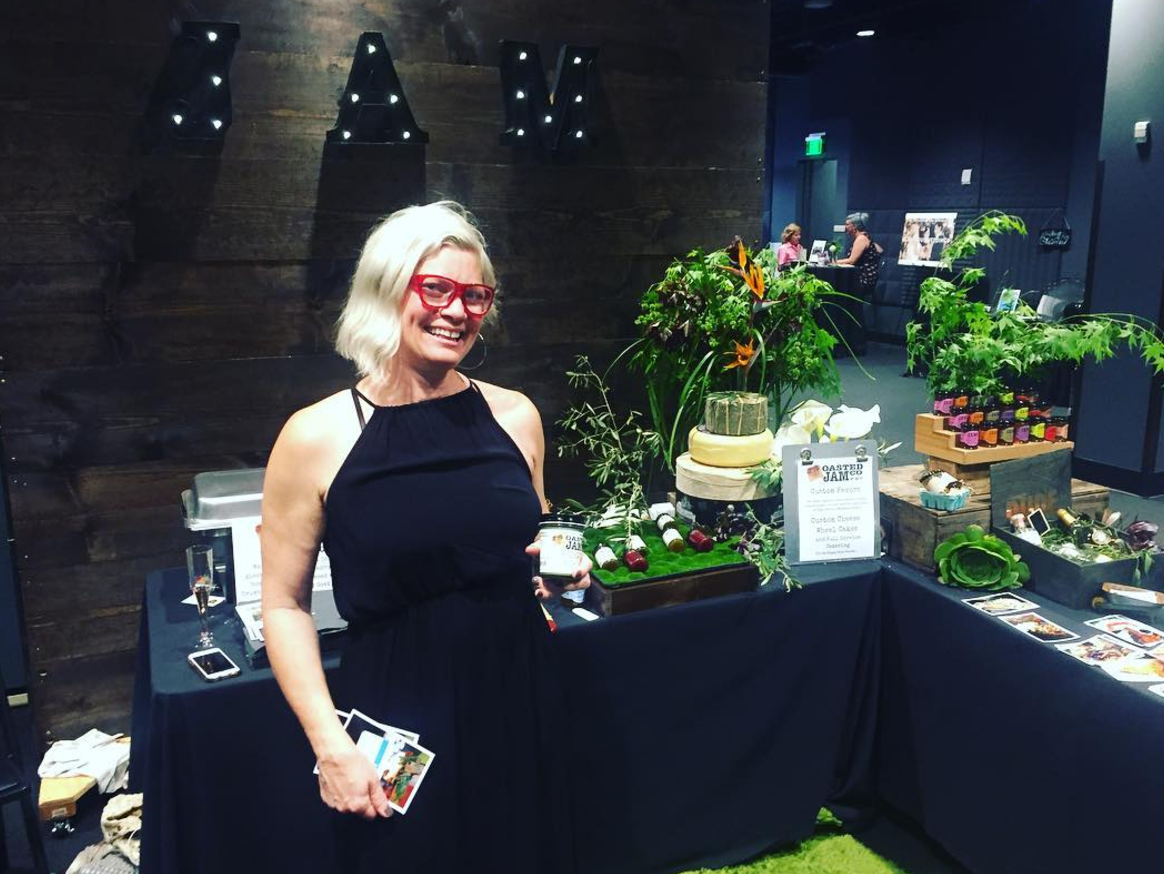 Heather from Toasted Jam in front of her display
If you are new to cannabis and want to learn more, take a look at our Cannabis 101 post. HelloMD can help you get your medical marijuana recommendation; it's 100% online, private and efficient.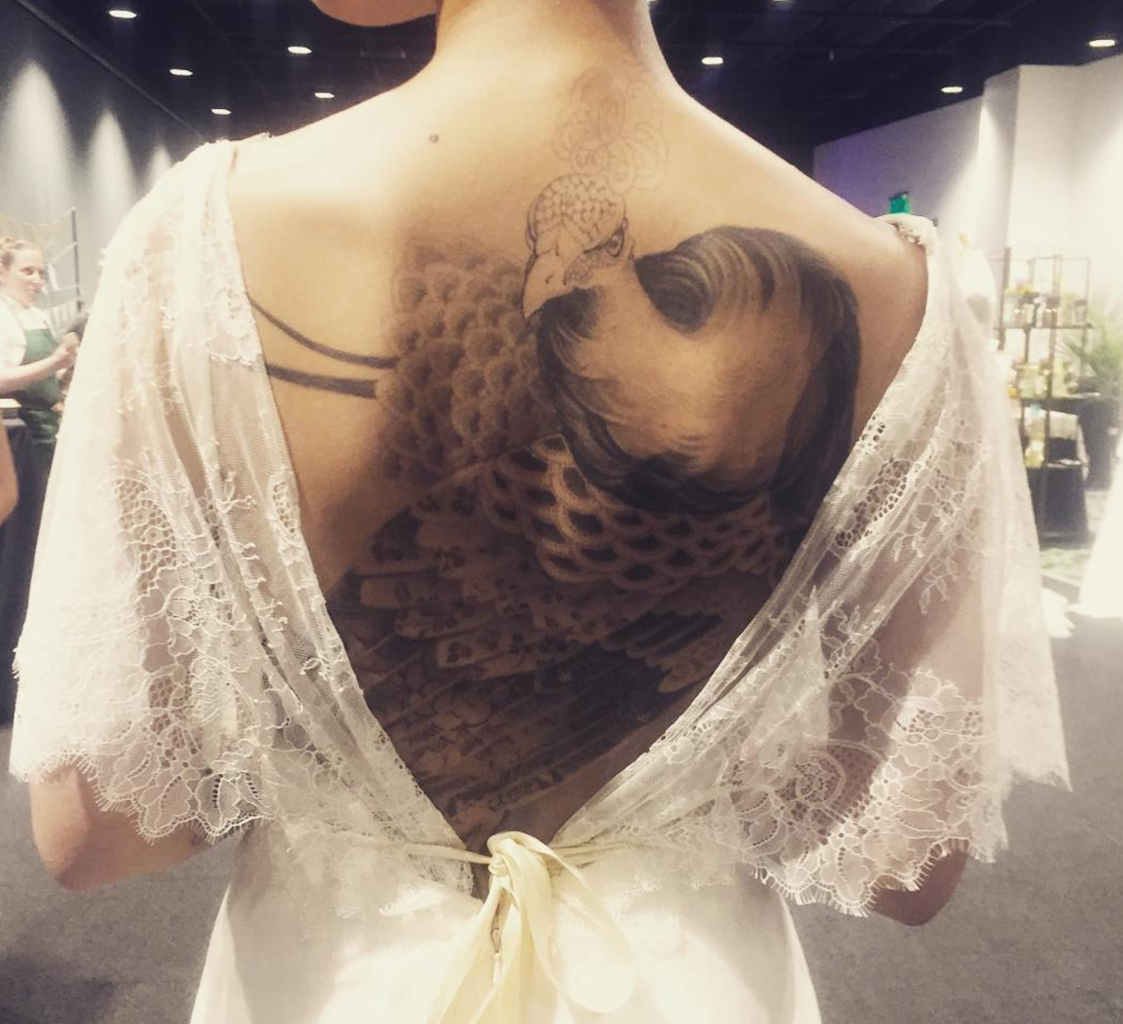 A hemp wedding dress and an amazing back tattoo!