How to Make Cannabis Gummies
Cannabis gummies are without a doubt the most popular form of marijuana edible. They come in many flavors and are often low-dose, making them perfect for anyone new to weed edibles. Read on to learn how to make your own cannabis gummies at home.
Benefits of Marijuana Edibles
There are so many cannabis products available now; why choose an edible? Edibles provide strong, enduring relief. The long-lasting effects of edibles can treat severe pain or put you to sleep for the whole night. When you eat marijuana, it takes about one to two hours to feel the effects, and then they can last for up to six or eight hours.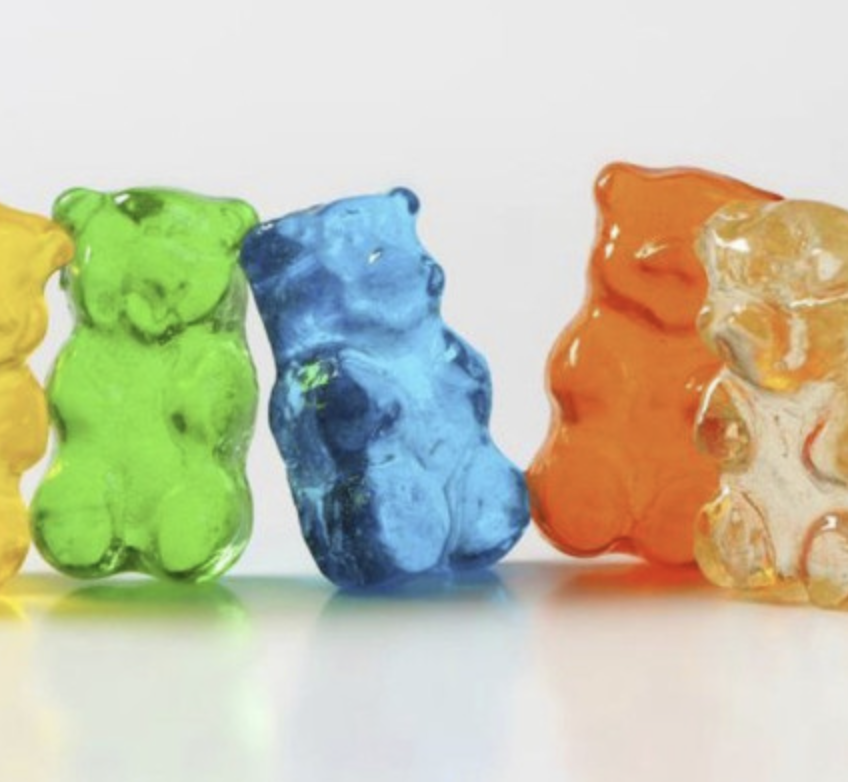 Edibles feel different from smoking because our body breaks down the THC differently. After ingesting cannabis, the THC is converted to 11-hydroxy-THC. This creates a more intense psychedelic and sedative effect than inhaling marijuana. This is also why it's essential to be careful when consuming cannabis edibles. Always wait a total of two hours to feel the effects before you increase your dose. It may not be possible to overdose on marijuana, but too many edibles could lead to anxiety, paranoia, and possibly panic attacks. Or you might fall asleep.
The way to prevent a negative edibles experience is to start low and go slow. A low dose is considered 2.5-5 mg of THC. It's good to know that CBD will balance out the THC high and help calm anxious feelings. Gummies are a perfect option when it comes to marijuana edibles because they are small, portable, and easy to keep at a low dose.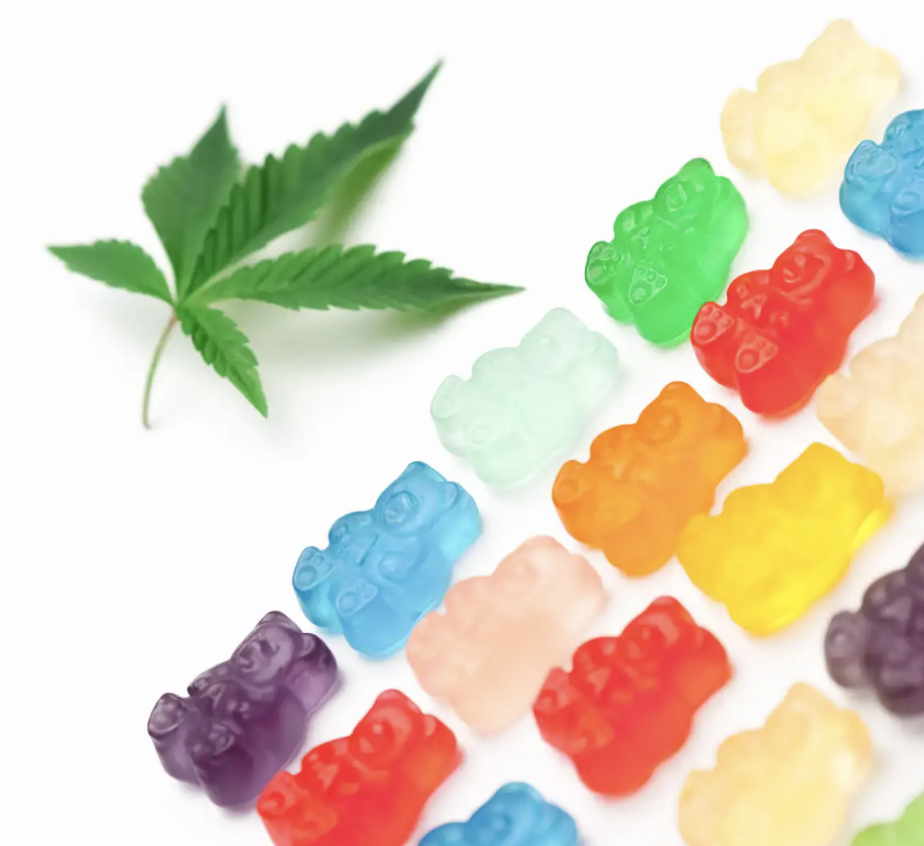 How to Make Your Own Marijuana Gummies
Making your own edibles gives you control over the dosing, ingredients, and flavors for whatever you choose to make. Gummies are straightforward to make at home. This recipe can be made vegan or not vegan depending on the binding agent. You can make fun-shaped gummies using a mold tray, but an ice cube tray or lined sheet pan will also work.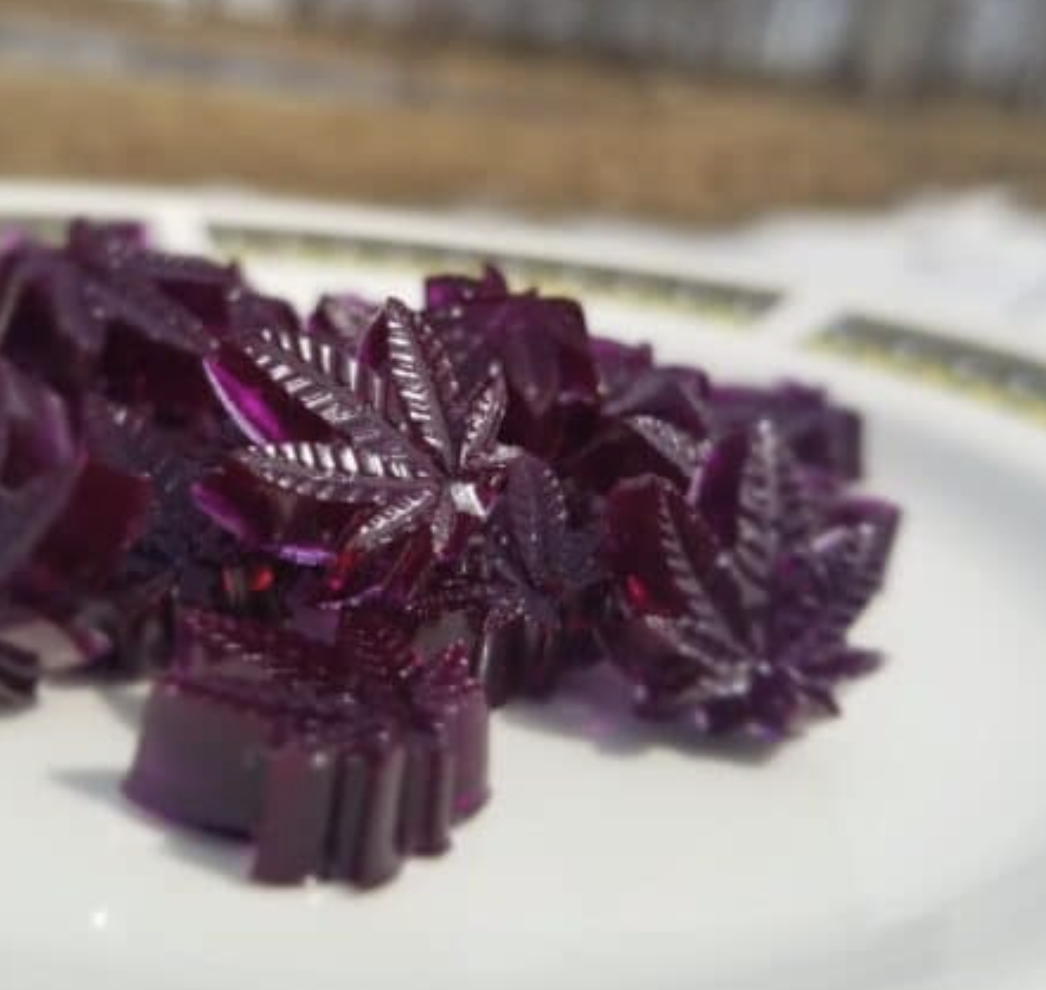 Ingredients
1 cup apple juice
1 piece or a handful of fresh fruit
3 tablespoons agar powder (can substitute with gelatin if not vegan)
2 tablespoons honey or agave
Cannabis tincture; dosing information below
Granulated sugar (optional)
You can make your own cannabis tincture or use a store-bought brand. Tinctures purchased at the dispensary will save you time and make your gummies easier to dose, especially if you want to make a CBD to THC ratio.
Dosing your edibles requires some light math. Multiply the total number of gummies in the batch by desired milligrams of THC and CBD per gummy to decide how many total milligrams of THC and CBD to add. (ex. 20 gummies x 3 mg THC per gummy = 60 mg THC total).
Steps
1.) Make a DIY tincture, or buy one with your preferred strength of THC and CBD
2.) Blend and strain fresh fruits if using any
3.) Whisk juice, fruit puree, sweetener, and agar powder together in a small saucepan over medium heat
4.) Bring to a simmer for 3 minutes, constantly stirring to remove lumps
5.) Remove mixture from heat to cool
6.) Add cannabis tincture and stir thoroughly
7.) Use a dropper to fill molds with equal amounts of liquid or pour into the sheet pan
8.) Place in fridge for 1 hour
9.) Once gummies are set, remove from molds, or cut into squares
10.) (Optional) Toss in granulated sugar to coat
Now your gummies are ready to enjoy and share. Store in an air-tight container for up to three weeks. Remember to clearly label that marijuana gummies are inside.
Get Your Medical Document & Purchase Medical Cannabis
It's easy to get your medical document with the online Telehealth service HelloMD. Register, pay, and receive an online medical consultation with a licensed partitioner and purchase medical cannabis today.