As cannabis continues to make its way into mainstream consciousness, we're seeing a growing array of products become available. But let's face it—a lot of these products can start to look the same.
It's hard to keep track of all of the vape cartridges and gummies hitting the dispensary shelves. And after you've found the cannabis topical that works well for you or that chocolate edible that hits the spot, it's hard to convince yourself to try something new.
But trust us when we say you may be missing out. With cannabis legalization slowly spreading throughout the U.S., companies are beginning to branch out and make unique products to reach new cannabis consumers.
FOLLOW US ON FACEBOOK & INSTAGRAM
Today, California's innovative and diverse cannabis market has a whole host of products that are changing the way we consume cannabis. There are vapor pens and concentrate applicators that were designed to make your like easier, for instance.
And cannabis products are no longer limited to just tetrahydrocannabinol (THC) and cannabidiol (CBD). Cannabinoids like cannabigerol (CBG), tetrahydrocannabinolic acid (THCA) and delta-8 THC that were once hard to get a hold of in consumable form, are now beginning to show up in products across the state.
To help you sort through all of the options, we've gathered a few unique products that you can use to change up your standard cannabis routine. Or, if you're a beginner, to help you take the plunge.
1. Jetty Dablicator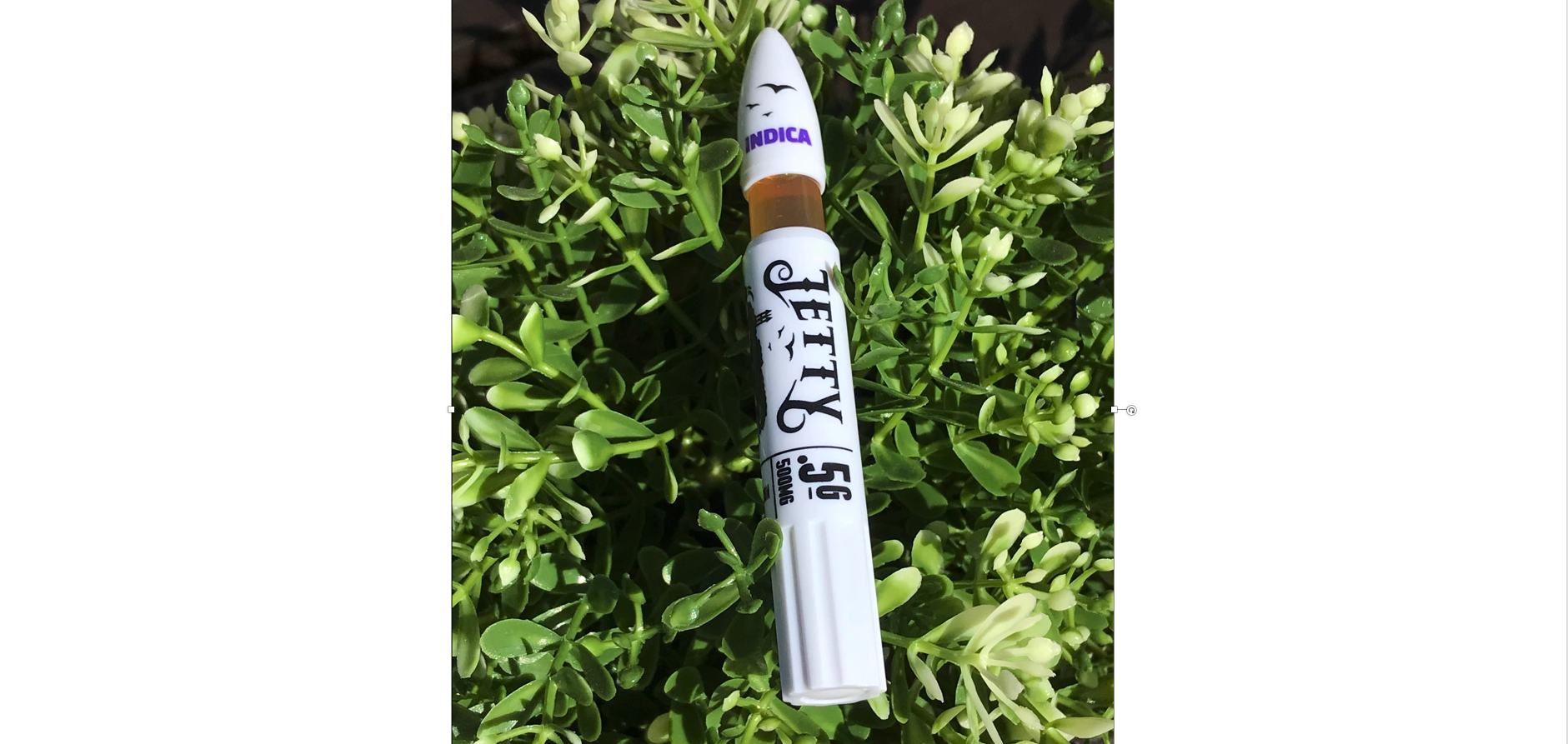 Concentrates can be intimidating—and not to mention messy. Jetty aims to remedy all that with its Dablicator. All you have to do is twist and click the applicator to apply precise doses in half gram increments.
You can use the oil in the Dablicator to streamline your dabbing process. But you can also get creative: Add a drop to a hot beverage, treat the applicator like a cannabis oil pen to add designs and potency to a preroll, or even put a dollop on a cracker—the options are endless.
Jetty's Dablicator currently comes in Super Lemon Haze) (sativa), Reckless Rainbow (hybrid) and Do-Si-Do (indica) to meet a variety of needs.
2. PAX Era

The PAX Era was dubbed the cannabis vaporizer of the future by The Cannabist, and it's easy to see why: The sleek, modern vape pen boasts its own app, which allows consumers to control temperature for their ideal flavor and potency. This app also has a lock feature that prevents your pen from being used by any unwanted consumers. No other portable vape pens on the market currently boast these conveniences.
While vaping is considered less harmful than smoking is, most cannabis oil in vape cartridges contain thinning agents to get the oil to the right consistency for vaping. These thinning agents like propylene glycol are safe to consume at lower temperatures, but at higher ones they can turn into carcinogenic chemicals like formaldehyde. That's why it's important to have vape pens that let you control temperature and keep things from getting too hot.
3. Kikoko Teas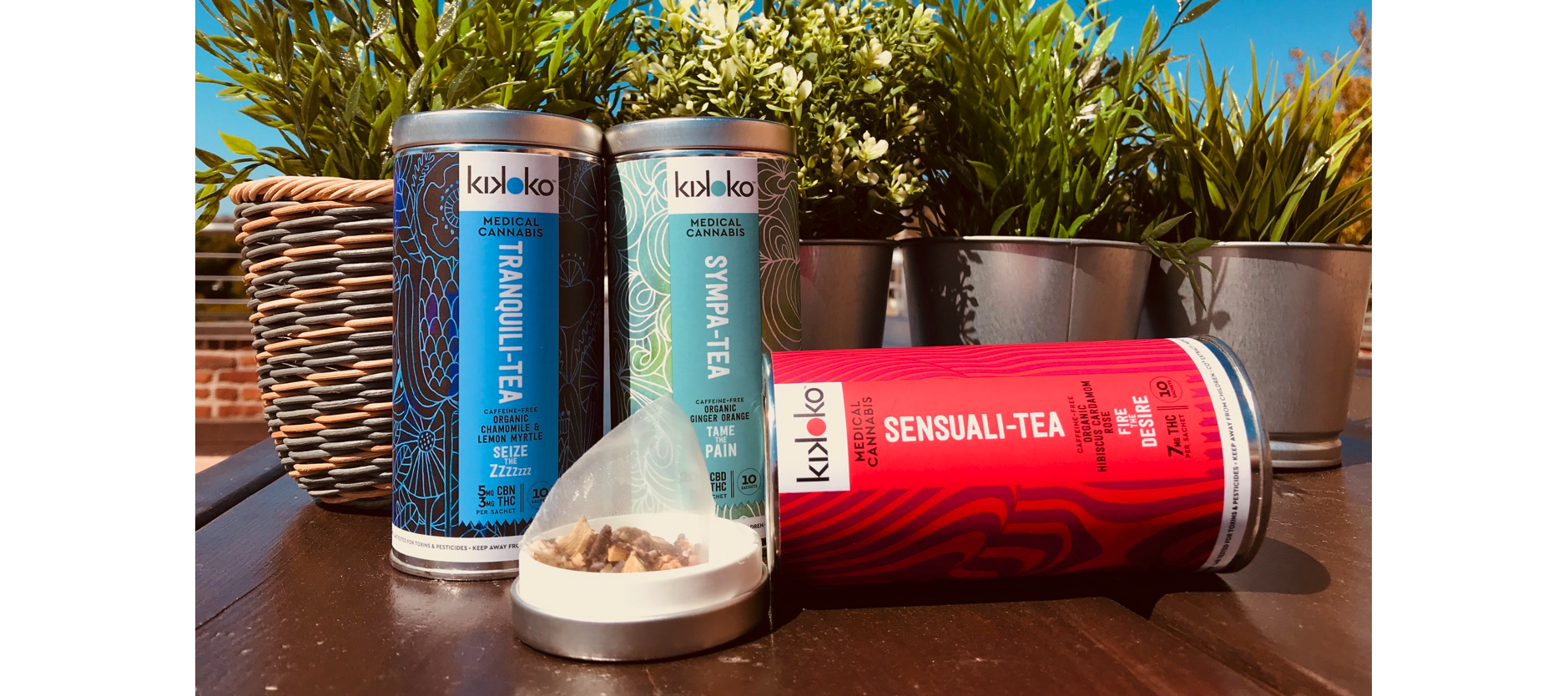 Taking cannabis in tea form seems like a no brainer—we take plenty of herbal remedies, like echinacea or chamomile, this way. However, cannabis tea does take some work to prepare from scratch: You need to decarboxylate the cannabis and add a fat like milk or coconut oil for the THC to bind to.
But Kikoko has found a way to make cannabis tea without any of this fuss, using its own proprietary method. The result is a line of four user-friendly teas: Positivit-Tea, Sensuali-Tea, Sympa-Tea and Tranquili-Tea. Simply pour 6–8 ounces of boiling water over a tea bag and steep for 90 seconds. What you get is a delicious tea that doesn't even taste like cannabis.
As a bonus, Kikoko boasts some of the most vibrant, beautiful packaging in the business, making its products a great gift for both newbies and experienced consumers alike.
4. Dosist Vape Pens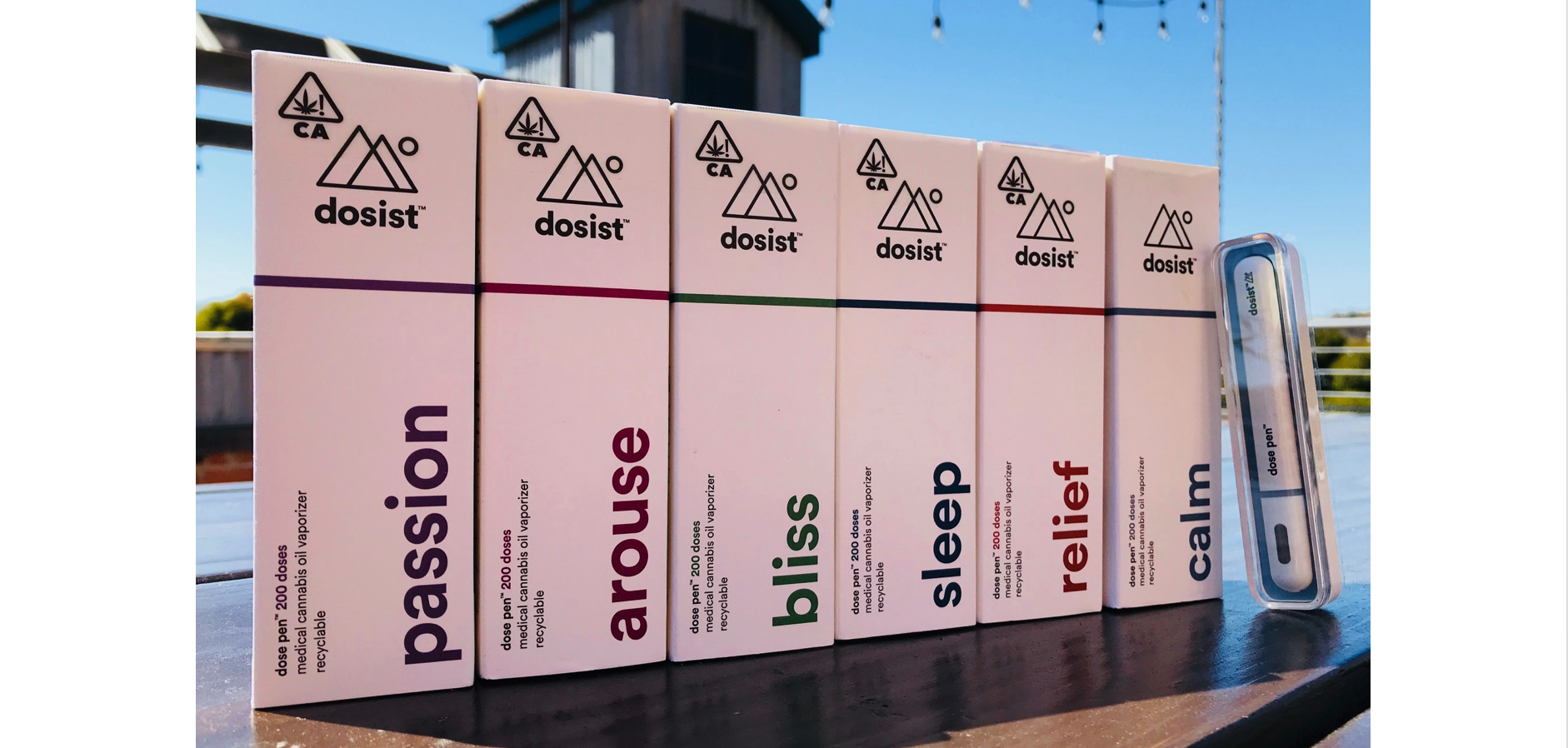 Voted one of the most innovative companies of 2018 by Fast Company, Dosist has set itself apart from other all-in-one vape pen brands with its sleek packaging and stellar products. Unlike other vape pens, Dosist pens vibrate after you've consumed 2.25 mg of cannabis oil, to help consumers dose accurately.
The company also shies away from calling its products via strain name or the standard indica-sativa-hybrid classification. Instead, Dosist pens come in bliss, relief, passion, calm, arouse and sleep formulations. Each name corresponds to a unique blend of CBD, THC and terpenes that are supposed to produce said desired effects.
Dosist also gets bonus points because its pens are made from recyclable, medical-grade plastic. After you've finished a pen, you can return it to a dispensary that sells dosist products so it can be disposed of properly.
5. Level's Tablinguals

If you want to branch out from THC and CBD, look no further than Level's Tablingual line, which boasts unique cannabinoids like CBG, THCA and delta-8 THC. Like THC and CBD, these cannabinoids are said to have therapeutic potential. Though more studies are needed, research suggests that these cannabinoids have anti-inflammatory, pain-relieving properties.
Level's Tablinguals are small, microdosed tablets that consumers place under their tongues. These Tablinguals were designed for layering—or combining cannabis products to produce fine-tuned experiences. You can mix and match these Tablinguals, which come in Calm (CBG), Relieve (THCA), Soothe (delta-8 THC) as well as Remedy (CBD) and Elevate (THC) to get the results that you want.
Photo credit: Guilherme Stecanella
If you're new to cannabis and want to learn more, take a look at our Cannabis 101 index of articles. HelloMD can help you get your medical marijuana recommendation; it's easy, private and 100% online.