Lots of things often get better with age—wine, cheese and sex, for instance. But there's one thing that definitely doesn't improve: hangovers. As we get older, hangover symptoms can intensify and even put you out of commission the day after a night of drinking.
Obviously, the best way to avoid a hangover is to avoid drinking alcohol entirely. But that's hard to do sometimes, especially in a world where alcohol and celebratory functions go hand in hand. And then you've got some folks who are just especially prone to hangovers no matter how much—or how little—they drink.
For something that's so common and universally experienced, we still don't fully understand what causes the symptoms of a hangover. A group of researchers who've dubbed themselves the Alcohol Hangover Research Group think that hangovers are an inflammatory response—much like what happens to our bodies when we have an infection or an illness.
This theory could explain why cannabis is often touted as a hangover cure. Both the tetrahydrocannabinol (THC) and cannabidiol (CBD) found in marijuana have powerful anti-inflammatory properties that are useful for alleviating the symptoms of many conditions.
These anti-inflammatory qualities can also be used to make you feel better the morning after a big night of drinking. Cannabis has been known to relieve some of the most common hangover symptoms like:
Nausea
Headaches
Fatigue
Stomach upset
Irritability
But when you're hungover, you don't want to think about what kind of cannabis to take. Let's face it: You probably don't want to think at all. So, we've done that work for you. The following is a list of products that can help you when you've been a little too liberal with your libations.
RELATED: 5 REASONS TO TRY CANNABIS TO RELIEVE YOUR HANGOVER
1. Hydrate With an Atlas Beverage Mix to Kick Your Hangover to the Curb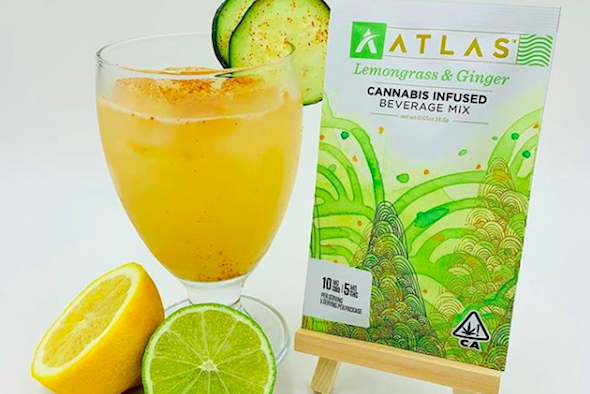 When you've had too much to drink, staying hydrated is key. With the beverage mixes from Atlas, you can have your water and your cannabis, too. These rosin-infused powders come in Lemongrass & Ginger, Pomegranate Green Tea and Raspberry & Hibiscus.
Each packet contains a 2:1 ratio of CBD to THC—enough to address your hangover ills while still letting you go about your day. Add the entire beverage packet to 12 ounces of liquid, and shake until it's completely dissolved.
If you want to meter your dose, don't separate the powder into portions. Instead, make the whole packet and dose from there.
2. Give Your Mind & Body a Boost With Mr. Moxey's Energizing Peppermints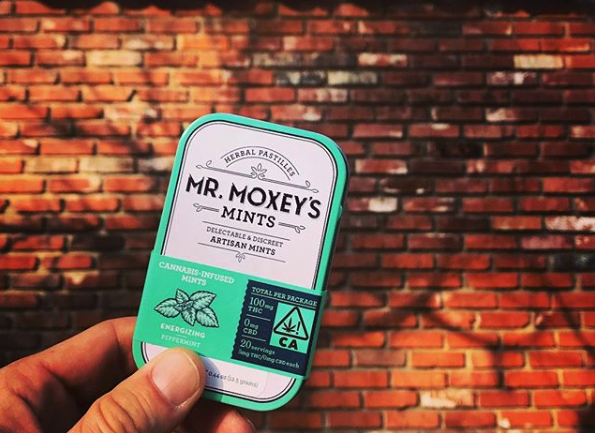 The walk of shame is only shameful if you feel bad about it. If you've found yourself in such a situation, Mr. Moxey's Energizing Peppermints will have you strutting down the street.
Each mint contains 5 mg of THC as well as gingko leaf and Siberian ginseng to give both your body and mind a little boost. And as a bonus, these will make your breath minty fresh, so no one will ever know what you were up to the night before—unless you want them to.
3. Relieve Your Hangover Headache With Legion of Bloom's Sativa-Dominant Cinex Cartridge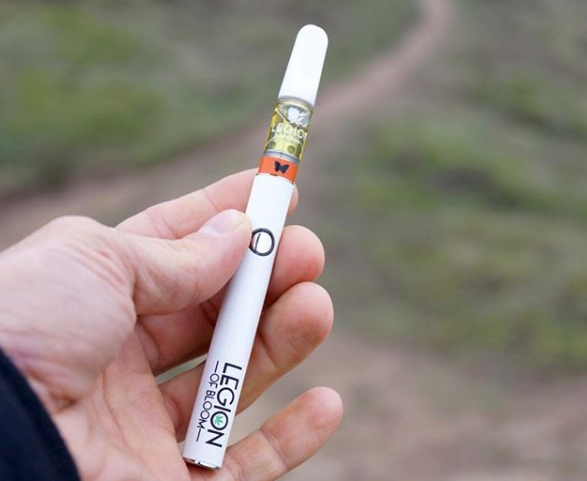 If you've woken up with a pounding headache and need immediate relief, reach for Legion of Bloom's Cinex Cartridge. Legion of Bloom's award-winning Monarch line is made from single-source cannabis strains. Cannabinoids and terpenes are extracted from organically grown cannabis to recreate the taste, smell and feel of your favorite strains.
When you need to get up and moving, this sativa-dominant cross is the way to go. Cinex fosters creativity and a positive disposition—great for those mornings (or afternoons) when you wake up irritable after a night out. Plus, this cannabis strain's mellow body buzz will have you feeling like yourself in no time.
4. Recover From a Serious Hangover With Absolute Xtracts' 25 mg Cannabis Soft Gels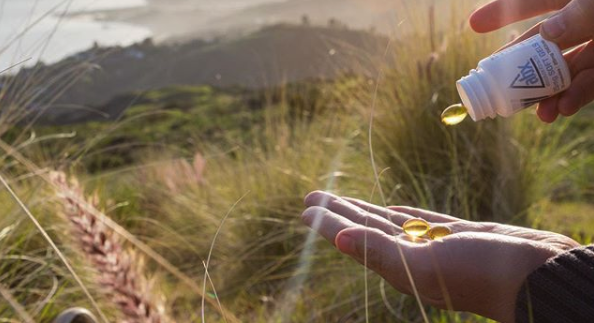 These soft gels from Absolute Xtracts are for when your hangover is a real doozy. Each capsule contains 25 mg of THC, so you can sink into your bed, tune out the world and let your body recover.
If you think that 25 mg of THC is either too much or too little, Absolute Xtracts also makes these capsules in 10 mg, 50 mg and 100 mg doses.
5. Kill Your Hangover Pain With Island's Mini Pre-Roll Pack in Indica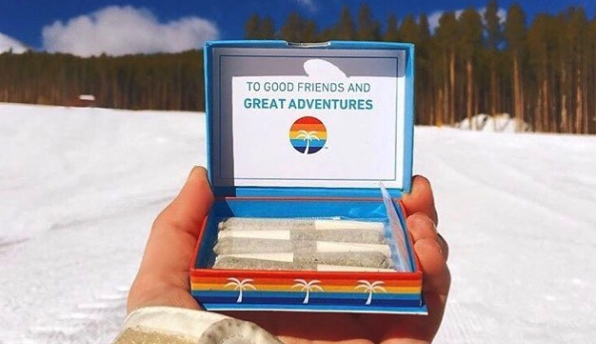 When you're in bed hurting, rolling a joint is the last thing you want to do. Luckily, Island has done the work for you with its Mini Pre-roll Pack in Indica.
These minis contain the strain Tahoe OG, which is has a powerful body buzz that's great for all types pain. Reach for these minis when you want to spend the day vegging out after a night of booze-filled festivities.
6. Get Over Your Hangover With Somatik's 1:1 CBD-Infused Cold Brew Coffee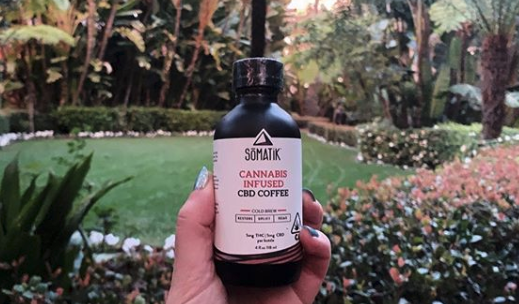 Resting and relaxing while hungover is often a luxury. For those of us who have to get up and go, have a bottle of Somatik's 1:1 CBD-infused Cold Brew Coffee. The mix of coffee and cannabis is sure to perk you up and have you feeling better.
This ready-to-drink cold brew contains 5 mg of CBD and THC. It's best served chilled and poured over ice. Or you can add a bit to you regular cup o' joe if you want a smaller dose.
7. Go With Care By Design's 18:1 Cartridge When You've Imbibed Too Much at Happy Hour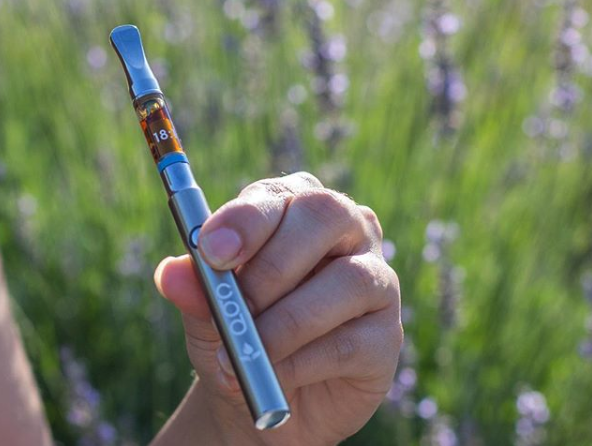 Sometimes happy hours can get out of hand. Have Care By Design's 18:1 Cartridge in your back pocket for those rare occasions when you indulge on a weekday evening. With an 18:1 CBD-to-THC ratio, you can feel confident knowing you won't feel any of THC's effects while still reaping cannabis's anti-inflammatory benefits.
Photo credit: goodluz/Shutterstock.com (main image), Atlas (Atlas image), Mr. Moxey's Mints (Mr. Moxey's Mints image), Legion of Bloom (Legion of Bloom image), Absolute Xtracts (Absolute Xtracts image), Island (Island image), Somatik (Somatik image), Care By Design (Care By Design image)
If you're new to cannabis and want to learn more, take a look at our Cannabis 101 index of articles. And if you have questions about cannabis, ask them and our community will answer.