For many people, the most enjoyable way to consume cannabis is to light up a joint – and in the not-so-distant past, it was often the only way. Although smoking is still a popular choice, today's medical and recreational consumers have plethora of choice when it comes to consumption methods. Available options include tinctures, topicals, edibles, and vaping; there's a way to use cannabis for just about everyone.
In this article, we explore the different ways to consume weed and some of the hottest new products to try.
Methods of Consumption – Other then Smoking
Smoking may be the most familiar way to get the effects of cannabis, but it isn't an option for everyone. Combustion – burning cannabis leaves and flowers – can produce toxins that harm the lungs and airways, and it can be a conspicuous way to consume.
Today's innovative new cannabis brands offer a menu of new options for getting the benefits of cannabis in discreet, smoke-free ways – and the new crop of cannabis consumables provide the cannabis experience both medical and recreational consumers are looking for.
1. Cannabis Concentrates
Cannabis concentrates are potent formulations of cannabinoids and terpenes, distilled to eliminate all unnecessary parts of the cannabis plant. Concentrates can be found in liquid, semi-solid or solid form for consuming cannabis in various ways. Solid or semi-solid concentrates are used for dabbing, a smokeless way to inhale potent cannabis vapor by heating a piece of concentrate on a "nail" until it's vaporized.
Liquid cannabis concentrates are also used in vaping and can be added to food, beverages, topical creams, lotions, and salves. Concentrates contain high amounts of specific cannabinoids such as THC or CBD and combinations of terpenes like limonene or beta-caryophyllene.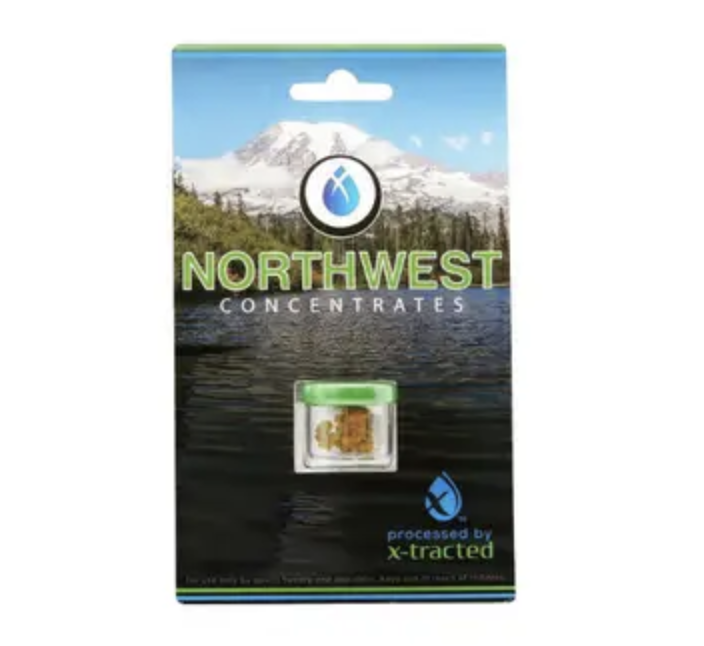 Northwest Concentrates Cherry Springer Wax
Cherry Springer Wax
from Washington-based Northwest Concentrates is a soft, buttery hybrid concentrate for use in a vaporizer, a dab rig, or even added to a bowl for an enhanced smoking experience. Cherry Springer blends relaxation and gentle euphoria for social gatherings or just taking it easy at home.
2. Cannabis Flower aka 'Bud'
Flower is the name for the flowering part of the cannabis plant, which contains the frosty trichomes full of prized compounds like THC and CBD, and terpenes such as limonene and pinene. Flower can be ground, crumbled, or sold whole for use.
Inhalables are still a popular choice among cannabis consumers. Once you take cannabis smoke or vapor in through your lungs, it's able to enter directly into your bloodstream, leading to almost immediate effects that can last up to three hours. Cannabis's bioavailability, or the amount of cannabinoids available for the body to use, via the inhalable method is also high: around 56%.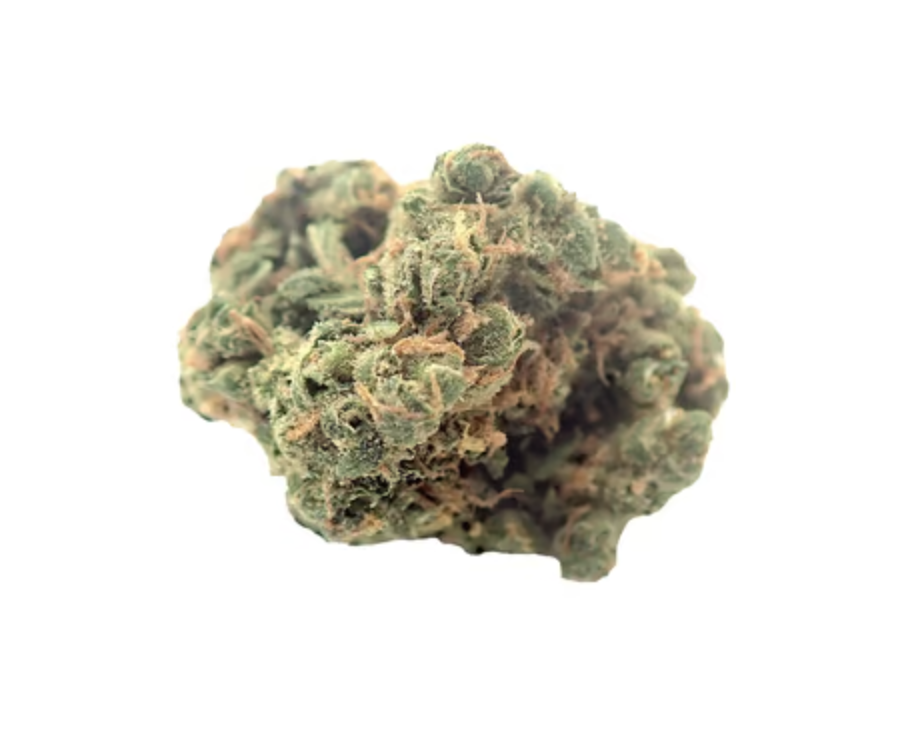 20:1 PSH Cannabis Flower
20:1 PSH
Verilife's 20:1 PSH is a whole flower sativa dominant hybrid with a scent of tropical fruits, from leading medical cannabis producer Matter. With a THC content of 18 percent, Verilife's PSH can be used for smoking, making concentrates, or cooking homemade edibles.
3. Cannabis Vaping
Vaping is emerging as a popular way to inhale favorite cannabinoids without smoking. Vape cartridges containing cannabis concentrates are heated in battery powered vape pens or vaporizers, releasing cannabis vapors with no need to burn cannabis flower itself.
Although vaping has risks of its own for lung health, it's considered a safer alternative than smoking, and it can be a more discreet and socially acceptable way to consume cannabis. Cannabis vape cartridges come in a variety of formulations, flavors, and scents.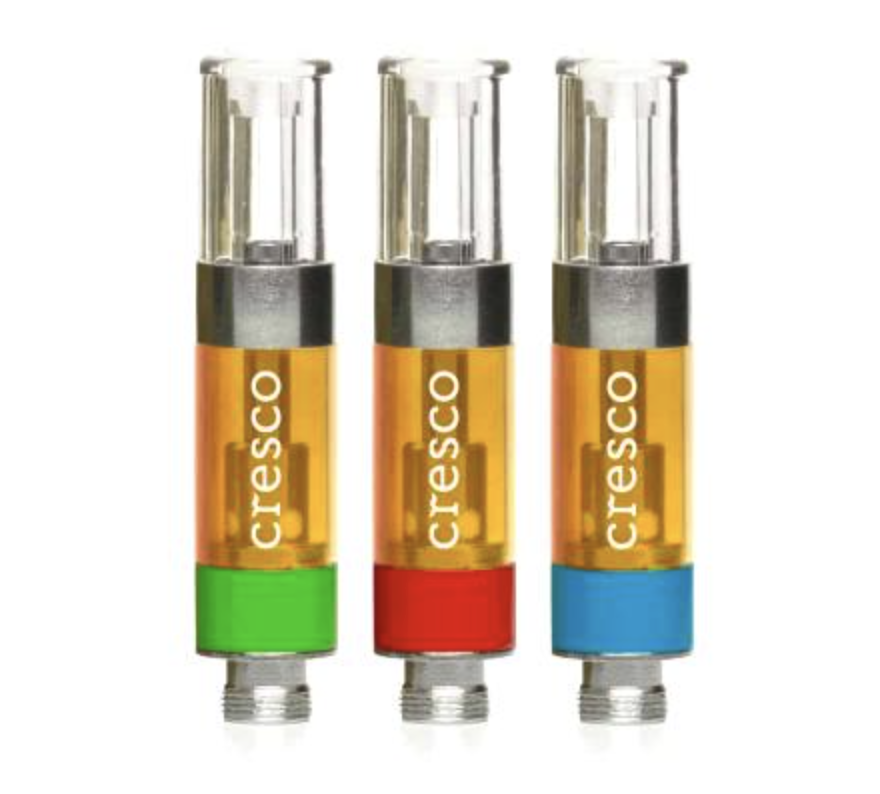 Durban Live Resin Cartridge
Verilife's Durban Live Resin Cartridge by Cresco is an energetic Sativa vape made from full spectrum fresh flower in a convenient cartridge. Durban is high in THC and rich in terpenes with an earthy pine flavor, and it delivers relief from physical symptoms as well as a boost in mood.
4. Cannabis Tinctures
Tinctures are highly concentrated formulations of cannabis compounds and terpenes and can be used in a variety of different cannabis products. Unlike concentrates, tinctures are often made with alcohol, which is used to extract the desired cannabis compounds from whole plant matter.
Tinctures are often taken under the tongue and quickly absorbed into the mucous membranes and bloodstream. This is a popular alternative to smoking and vaping, and cannabis tinctures come in a variety of formulations for both medical and recreational purposes. They can also be added to foods, beverages, and all kinds of topical preparations.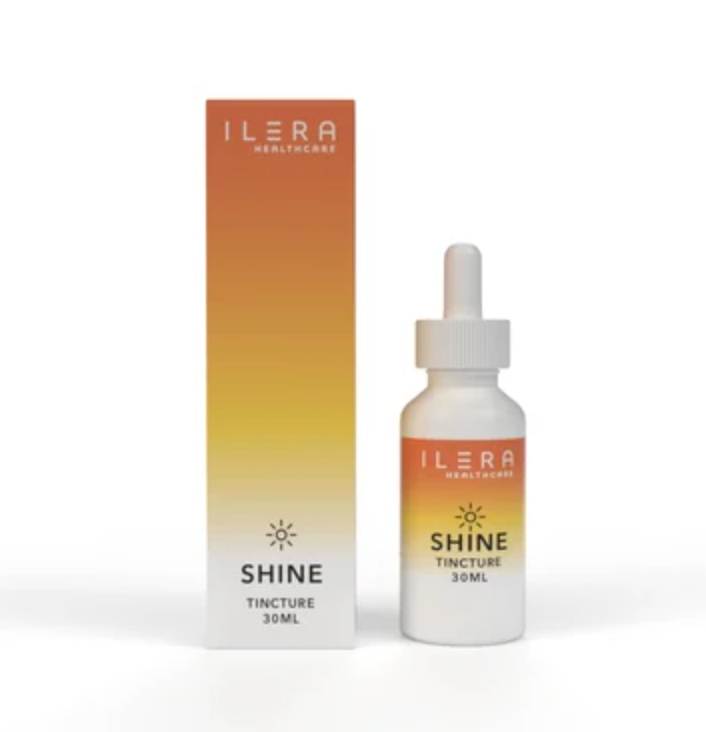 Shine 1:1 Cannabis Tincture
Shine 1:1
Verilife's terpene-rich Shine tincture by Ilera is a sativa-based 1:1 tincture that contains equal percentages of CBD and THC.
Shine also contains significant amounts of key cannabis terpenes limonene, linalool, myrcene and pinene, and can be taken sublingually or added to food and beverages.
5. Cannabis Topicals
The skin is rich in endocannabinoid receptors – cells that can respond to natural cannabinoids produced by the body and the many compounds in the cannabis plant. Due to this, cannabis concentrates and tinctures are added to a wide range of topical products such as creams, lotions, salves, and oils.
In most cases, topicals are designed to enhance well-being and support the immune system rather than cause a user to be high, so most cannabis topicals are high in CBD, a cannabinoid with healing and balancing properties.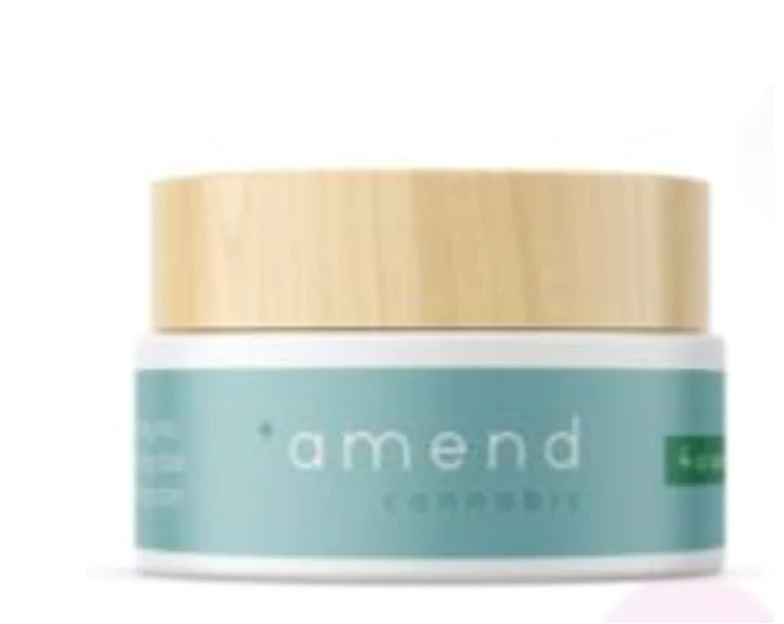 Amend Cannabis 1:1 Balm
Amend Cannabis 1:1 Balm from Missouri's MHW Dispensaries is a soothing balm that contains 50mg THC and 50 mg CBD for maximum healing and pain relief.
This cannabis balm contains cannabis concentrate combined with lavender and lemongrass in a fragrant beeswax base.
6. Cannabis Edibles
Cannabis-infused cookies and brownies have been a staple of the cannabis scene for years. Now, the appetite for cannabis edibles is soaring, thanks to a profusion of new recipes and products containing cannabis compounds tailored to every taste.
Cannabis consumers can choose from a dizzying assortment of THC and CBD-rich edibles such as boutique chocolates, nutritional bars, and gummy treats in various fruity flavors. Commercially produced cannabis edibles come with detailed information on the cannabis content and percentage of THC, so consumers can make safe choices, especially if they're new to edibles.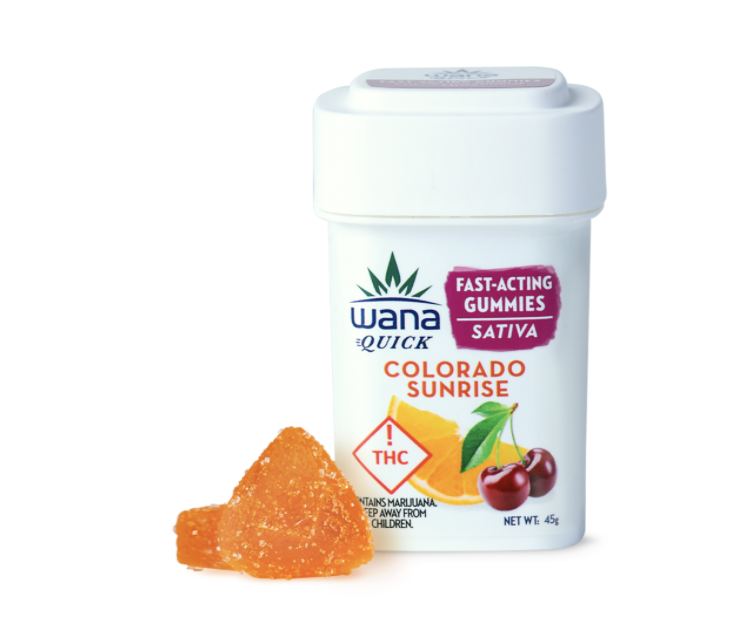 Wana Colorado Sunrise Sativa Gummies
Colorado Sunrise Sativa Gummies from Wana is a terpene enhanced citrus-flavored gummy for recreational use that delivers 10 mg of THC per gummy, or 100 mg THC for the entire package. Colorado Sunrise is all-natural, vegan, and enhanced with a blend of more than 30 terpenes and quickly delivers a relaxing, cerebral "high."
7. Cannabis Beverages
Along with edibles, cannabis-infused beverages are gaining in popularity since they offer a safe, tasty and discreet way to consume various combinations of cannabis compounds and terpenes.
Recipes abound online for cannabis-infused hot chocolate, lemonade, and mocktails to commercial products such as cannabis water, kombucha tea, sodas, and even faux 'wine.' Cannabis beverages come in various strengths and strains, and the cannabinoids they contain are displayed on bottles and cartons to help buyers make the best choices.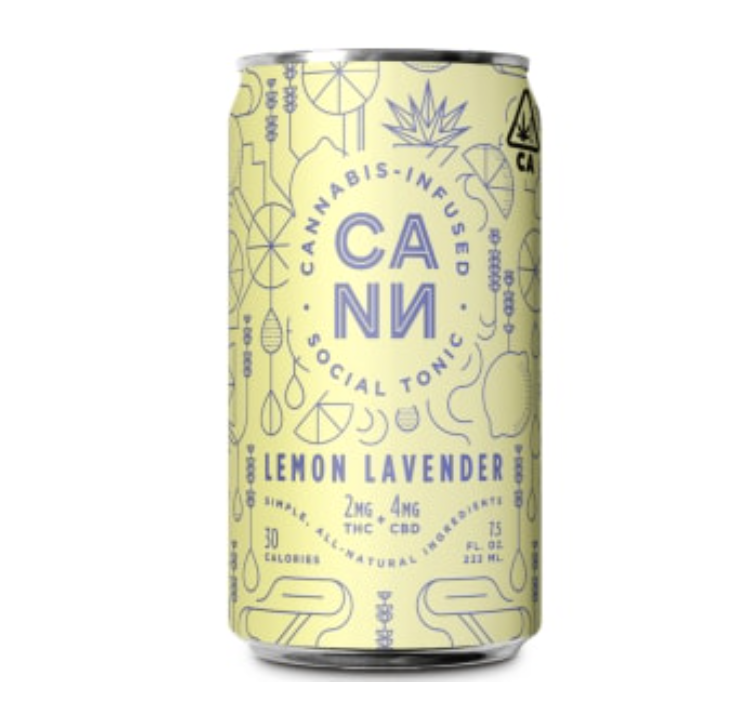 Cann's Ginger Lemongrass Social Tonic
Cann's Ginger Lemongrass Social Tonic is a limited-edition cannabis-infused soda that comes in a four-pack of either regular or "hi-boy" tall cans. Regular cans contain 2 mg THC per can, while a hi-boy contains 5 mg THC. Along with high-quality cannabis extract, Cann's Ginger Lemongrass Tonic contains carbonated water, agave, and lime juice for a bright, uplifting experience.
As cannabis laws loosen around the US and the world, new ways to consume the plant give new and seasoned users plenty of options for getting its benefits. From THC-rich flower for a satisfying smoke to a CBD-infused cream to ease your pain, there's a way to consume cannabis that's right for everyone.
If you are new to cannabis and want to learn more, take a look at our Cannabis 101 post. HelloMD can help you get your medical marijuana recommendation; it's 100% online, private and efficient.