At HelloMD we believe that our customers always come first. Your experience and satisfaction as both a customer and a patient is our # 1 goal as a company. It is the foundation of our business and has been core to our mission from the day we started. We have spent countless hours creating an easy and intuitive interface so that you may access your doctor easily through Telehealth. Our doctors are well respected clinicians and want to share their knowledge about cannabis with you and truly care about your experience with them. Our customer service team is absolutely top notch.
Every patient that comes through our Telehealth system is immediately greeted by one of our helpful Customer Service staff to orient you and to ensure that all of your questions are answered. It's this individual attention by our Customer Service staff that is what we consider to be a main ingredient in the recipe for our success. We also believe it is one of the reasons we are ranked # 1 on Trust Pilot reviews, and for this we thank you!

Melissa, who you may have met before, is our Head of Customer Service. Everyday she greets HelloMD Team Members with a smile as well as every customer that comes through our 'door'. Melissa is always a bright spot in our days here at HelloMD and is regularly acknowledged by patients as a true pleasure to work with.
Melissa believes in treating everyone who comes to us, no matter what may arise, with not only respect but extreme kindness. Her core value is 'Patient-Centered Care', which in her words means, "That we provide care that is not only compassionate but acknowledges the needs of each individual, trying to meet them where they are."
Melissa took the time to answer some questions we had for her.
What led you into customer service?
My very first job was in customer service. I worked as a store operations cast member at Disneyland. I realized at that time I had a knack for customer service and really enjoyed being around people and helping them. To this day, I love Disneyland, and at any opportunity I go back!
Why make it a career?
Well, I've had some pretty frustrating customer service experiences myself throughout my life. My feeling is that there's nothing worse than being unable to get the help you need. I really enjoy being able to help shape our patients experience through our service and leading and growing a team is a lot of fun and a learning experience for me.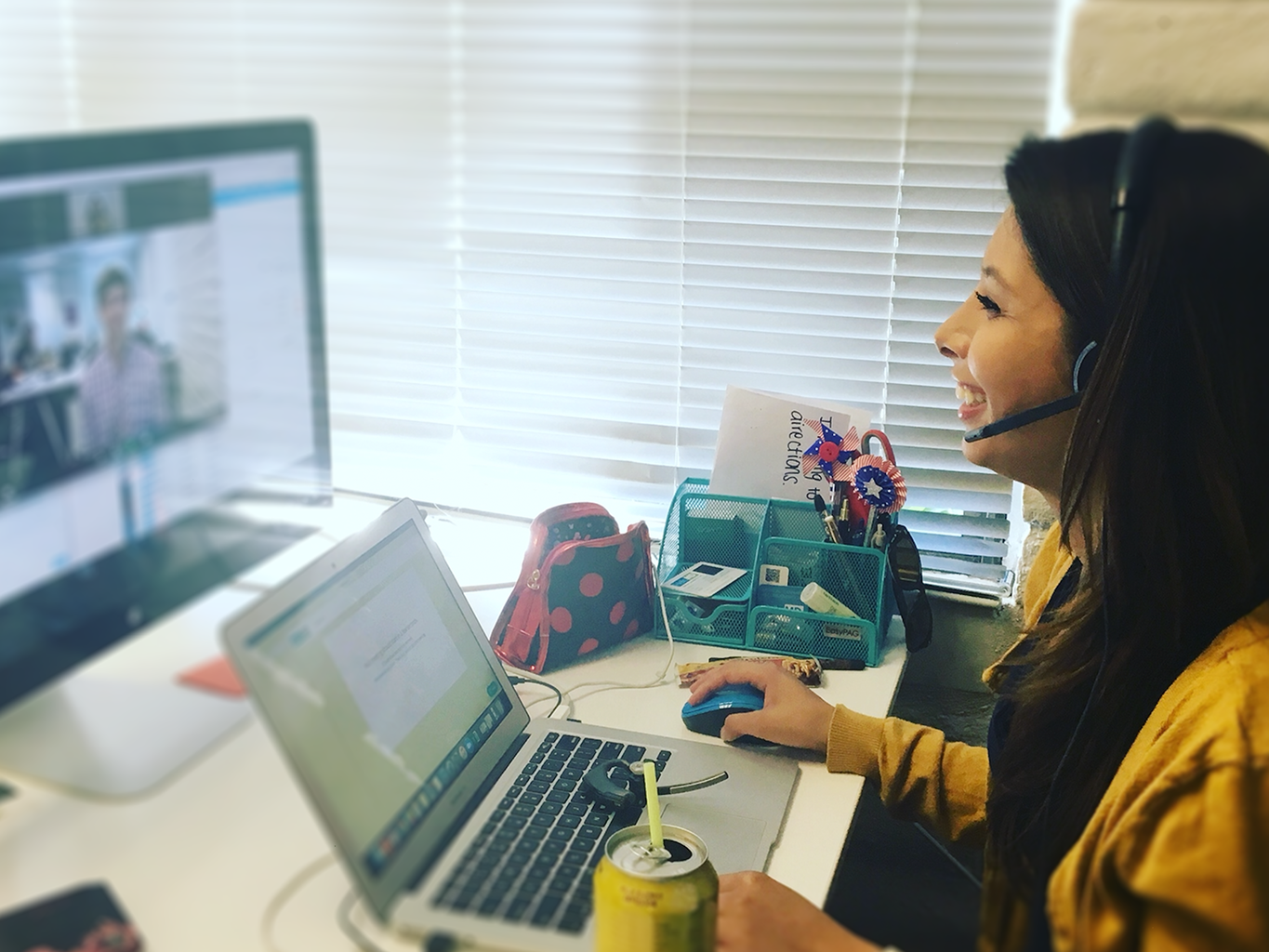 What are your goals when helping patients?
I hope to help each patient with whatever it is that they need, as quickly and easily as possible. I want them to know we're here to help. If a patient has a bad experience that reflects badly on us, so we take every step we can to ensure that a person's experience is as good as possible. We are always open to feedback and I truly care about each individual that comes to HelloMD.
In some instances a person may be in pain or there may be some frustration, whatever it may be it is our job to be there to support them. From the moment we interface with a person through chat, to when we greet them at the Telehealth 'door', to any requests or needs they may have following their appointment, we are there to bridge any gap that may exist.
Thank you Melissa for doing such a great job each and every day!