Edibles: A Quick Guide for Louisiana Consumers
Edibles are food-based, ingestible products which are infused with cannabis. Most edibles sold within dispensaries are food products infused cannabis oils, beverages, and capsules. Popular edibles gummies or soft chews, and a variety of baked goods, chocolates, and beverages like sparkling soda water.
Due to how edibles metabolize in the body, the effects come on gradually and typically last longer – anywhere from 4-6 hours. Edibles are ideal for those who prefer not to smoke cannabis or for those who are looking for discrete options.
Here are some pointers to help you get the most out of your cannabis-infused treats:
Everyone has a different experience. Factors like body mass, age, metabolism, gender, and body chemistry can influence the effects of cannabis.
Beware of the total milligrams per serving and adjust according to your tolerance.
Activation or onset time will vary. It can take an average of 30 minutes to two hours to feel the effect of an edible. Newer edible products can be fast-acting and the effect can come on more quickly – read the packaging.
It is always smart to start with a minimum dosage and work up slowly over a longer period of time. This way you can avoid a bad experience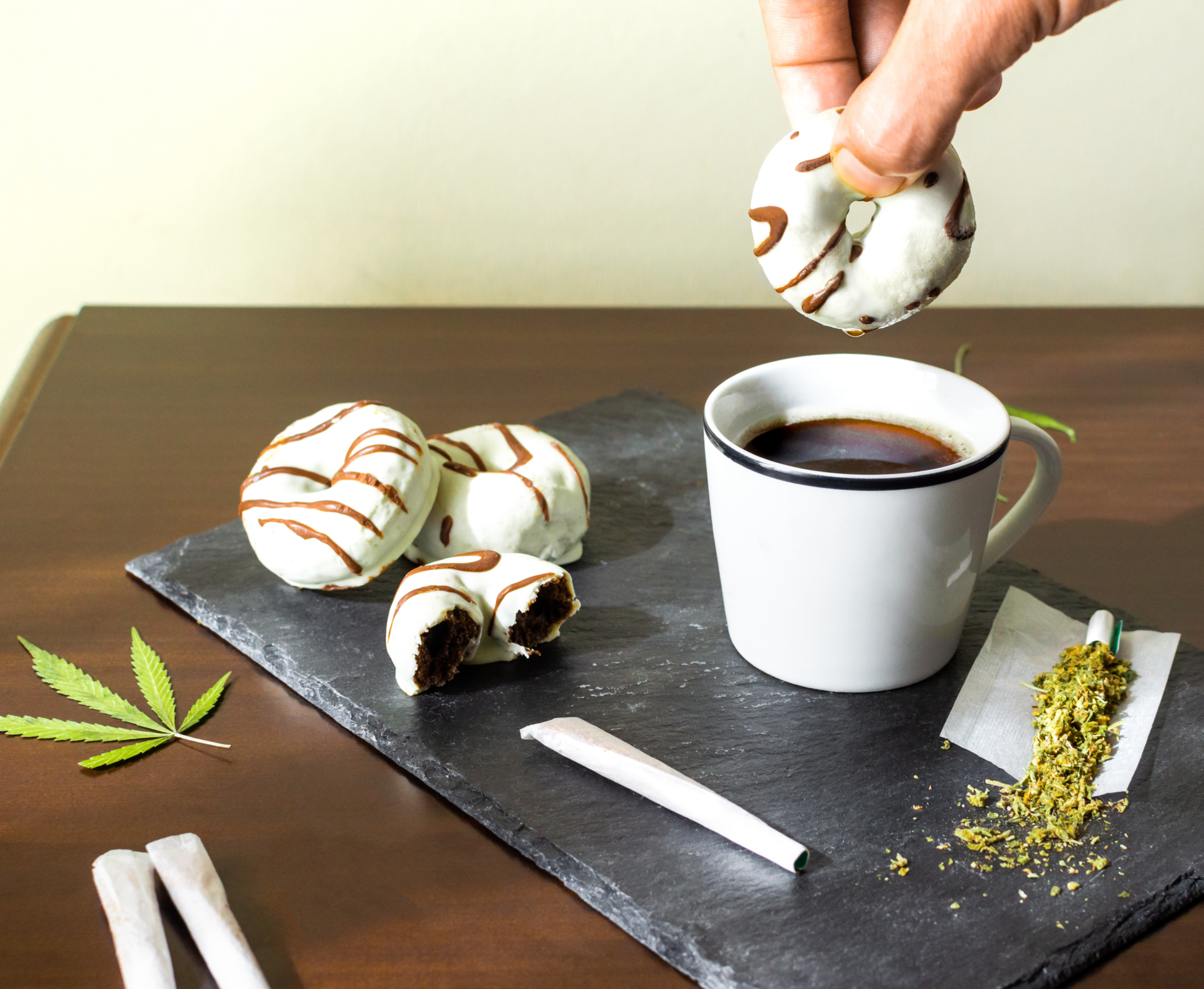 Why People Consume Edibles
Due to potency and their long-lasting effects, edibles are often a popular choice for people combatting a health condition. Some of the most common reasons for consuming cannabis edibles are conditions like sleep, depression/anxiety, and chronic pain. They can also be used for conditions such as neuropathy, cancer, or migraines among others.
Finding the right edible for you can take time and may require some experimentation. Below we list some of our favorite medical marijuana edibles in Louisiana.
###The Best Medical Marijuana Edibles in Louisiana:
Chew Blue Raspberry Flavor
Simple and versatile, this new edible has no terpenes or additives. Chew Blue Raspberry Flavor (20mg THC) gives patients more control over THC dosage without any additional active compounds. An ideal supplement to have on-hand for days with more pain than usual, this new edible can also help those whose tolerance has increased and may need to layer another form periodically to achieve the same therapeutic effects.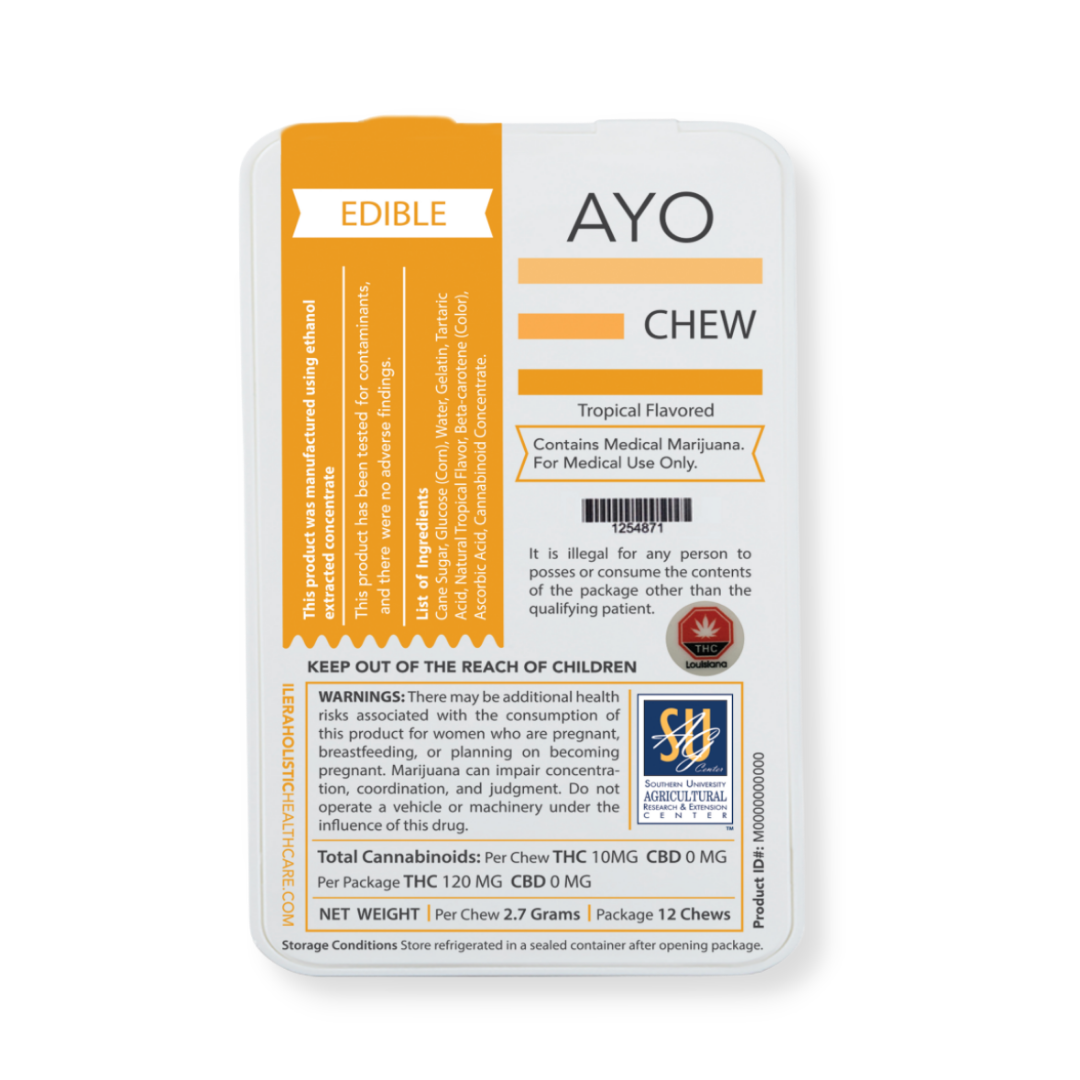 AYO Tropical Cannabis Chews
Head over to The Apothecary Shoppe if you want to try these AYO tropical cannabis chews. Candy gummies like these are a favorite for many who consume marijuana for pain relief because the effects are long-lasting. The effects of edibles will take one to two hours to feel, but they last six to eight hours.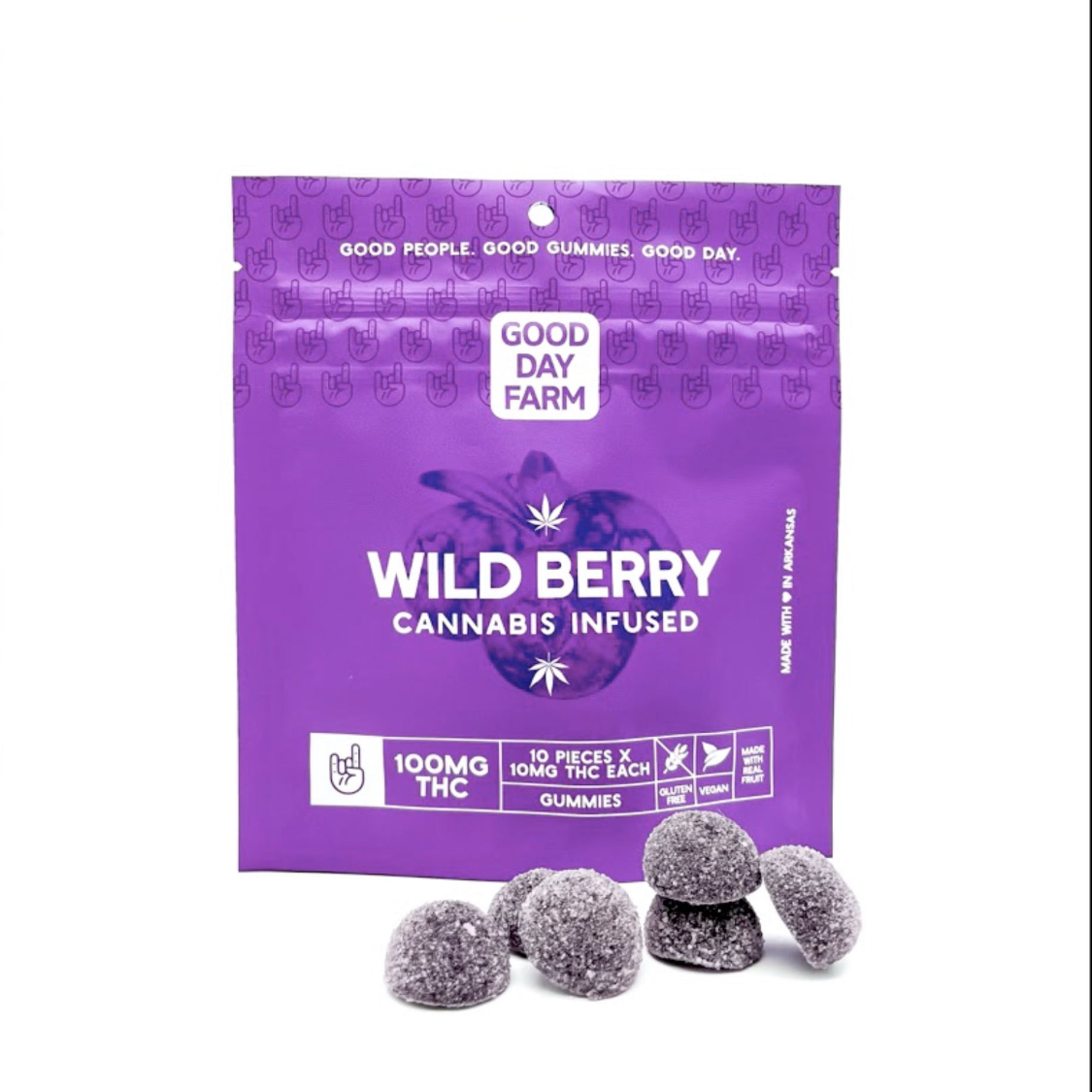 Chew GDF-Wild Berry by Good Day Farm
Good Day Farm fruit chews(10mg THC each) are made from real fruit and carefully infused with high potency hash oil, extracted from their very own premium cannabis. They are made with pectin making them 100% vegan. Pectin comes from the peels of ripe apples and oranges which gives these fruit chews their fresh fruit texture and delicious flavor. With a 200-degree melting point, these fruit chews should not melt in the summer heat.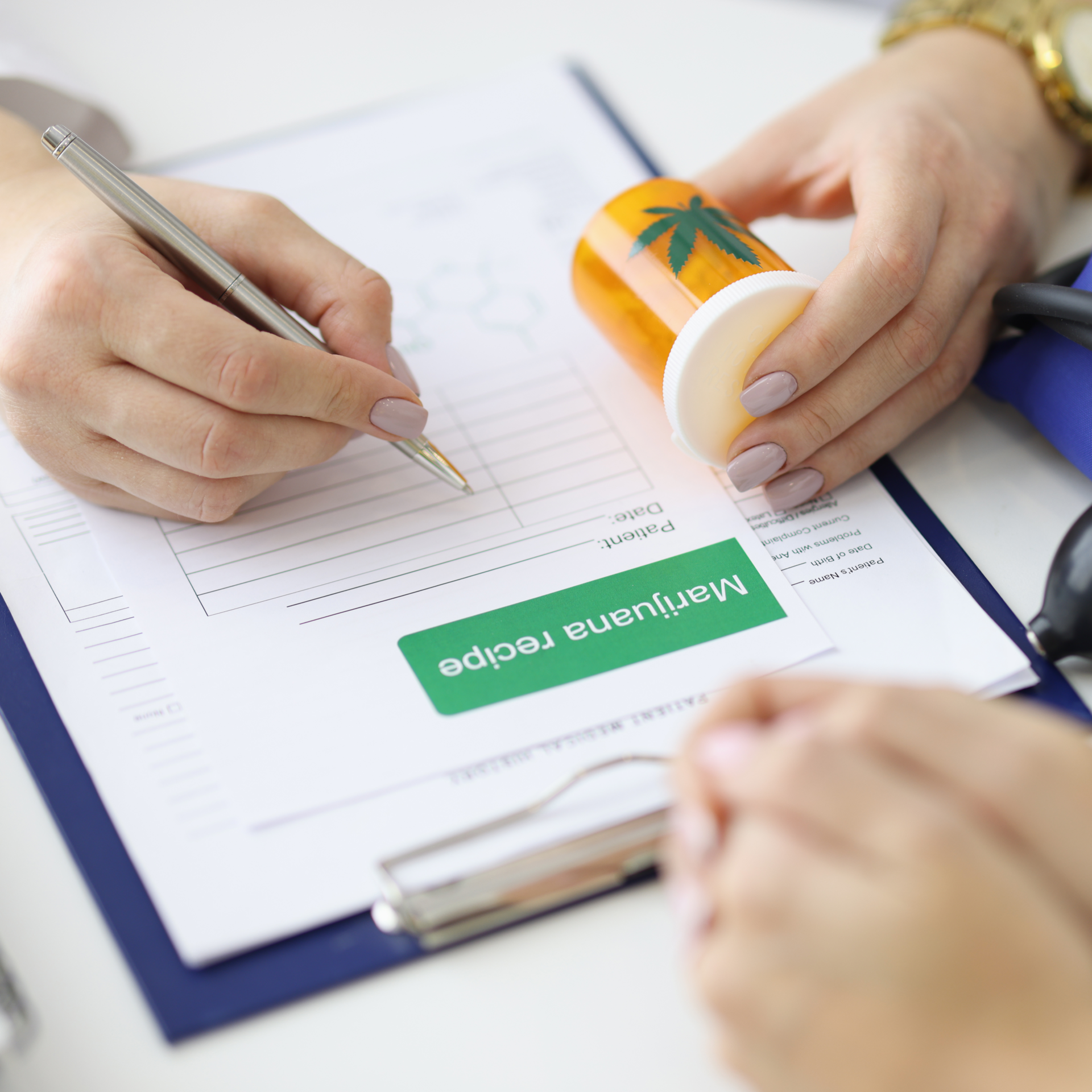 How to Get Your Medical Marijuana Card in Louisiana
Medical marijuana is legal in the state of Louisiana – good news for patients with a qualifying medical condition. If you've been certified by an approved physician, and registered for your medical marijuana card, you're eligible to buy and consume medicinal marijuana in the state. This allows patients to purchase regulated products through legal dispensaries instead of the black market.
Get Your Medical Marijuana Card with HelloMD
HelloMD practitioners can help find the perfect MJ product for you. Our Telehealth service is easy, private, and 100% online. Get your medical card today.