There is a wide range of quality when it comes to cannabis medicine, and the dizzying amount of options in available products can make it challenging to find the best of the best. A few brands have set themselves apart from the pack with their attention to quality and their passion for the medicinal power of the cannabis plant. We have assembled a list of the crème de la crème of cannabis brands; from vaporizers and flower to topicals and beverages, each company offers something different, but every one is dedicated to offering the highest quality medicine.
FOLLOW US ON FACEBOOK & INSTAGRAM
All of these brands will be represented at HelloMD's Laughter Haven event, which takes place on October 5th, 2017. You will be able to sample them for yourselves, meet the brand representatives, ask them questions, take home free samples and find out where to buy them close to you. Buy tickets now as this event will sell out.
We are very excited to share an evening infused with all of the products below:
Vape Exhale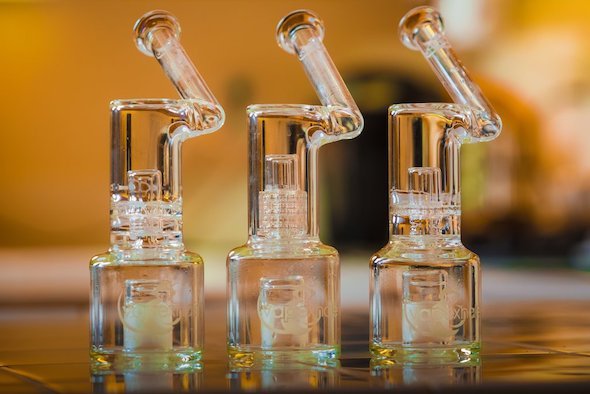 VapeExhale has created a favorite desktop vaporizer for anyone who vaporizes cannabis. Even smokers love it because the experience is so satisfying. Made from handcrafted glass, the EVO vaporizer uses convection heating with precise temperature control to vaporize flower or concentrates. The inhalations offer the immediate satisfaction of a bong with no smoke. Founder and CEO Seibo Shen has become a well-known and loved figure in the cannabis community who promotes the use of cannabis vaporization to enhance the performance and well-being of athletes, gathering support from professional athletes and creating a partnership with retired NFL player Eugene Monroe.
Sava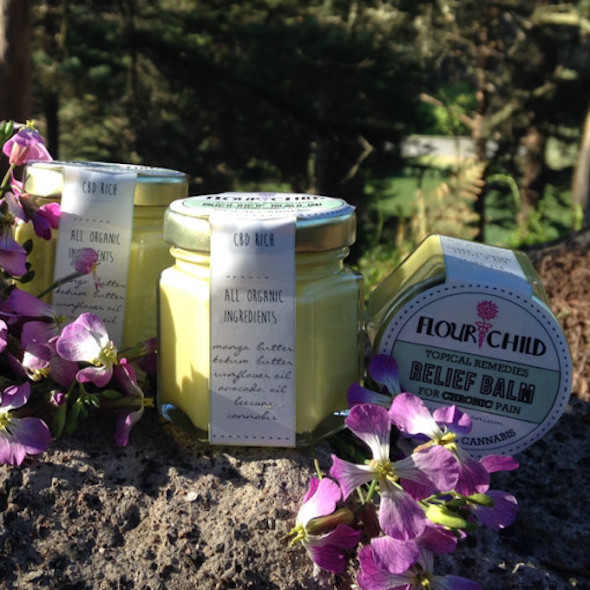 Sava is an online artisanal marketplace of cannabis, sort of like the Etsy of weed but with a curated selection of top quality, local brands. Founder Andrea Brooks seeks out "the best and the brightest in lesser known, harder to find cannabis brands." The heart of the company is built on responsible medicine, supporting small businesses and engaging with the community. Sava represents some of the best topicals on the market, including Flower Power Deep Muscle Rub (an easily absorbable, anti-inflammatory lotion made with all natural, sun-grown cannabis) and Flour Child Relief Balm (a high CBD balm that can be used for any sort of pain, or even as a moisturizer).
Emerald Alchemy
https://www.instagram.com/p/BYbuXvYAtpu/
Emerald Alchemy is a "medicinal cannabis apothecary," offering organic flower, hand-made cold water hash and artfully crafted cannabis tinctures and elixirs. Founder Billie Thibodeau brings her extensive background as an herbalist and a dedicated passion for plants and nature to her business, creating fresh and artisanally crafted products. Her attention to quality and detail means the quality of the flower grown and the hash created is top-notch, and her elixir blends are unique pieces of ingestible art.
Guild Extracts
Guild Extracts is known to make the purest isolate extracts on the market. With the motto, "Where Art Meets Science," the collective of extraction artists has developed proprietary extraction techniques that are constantly developed and refined. Their extracts are unlike any other on the market, which you can see from the texture itself. They offer THCa crystalline, CBD crystalline, and THCa powders that test as high as 99% purity, and when ingested or vaporized, create an incredibly clear, cerebral experience.
RELATED:HELLOMD'S LAUGHTER HAVEN: AN EVENING OF CANNABIS & COMEDY
Flow Kana
Flow Kana is "the first sustainable, sun grown cannabis brand," partnering with a network of local farms to give scale to farmers in Mendocino and Southern Humboldt while allowing them to maintain the integrity of their grow practices by keeping production levels small. They offer small batch, boutique strains which have been grown with sustainable methods, keeping their flowers organic and pesticide free. You can be assured that any flower you try was grown with love and you can taste the difference.
Sprig
Sprig has quickly become a favorite ingestible product with their all-natural cannabis-infused citrus soda. Infused with a house-created THC oil made from sun-grown cannabis and sweetened with cane sugar, the soda doesn't have a cannabis flavor, but tastes like a yummy, natural grapefruit soda. It is a tasty, bubbly, refreshing way to ingest your cannabis and the carbonation means you feel the effects faster—a major bonus for a lot of people.
Somatik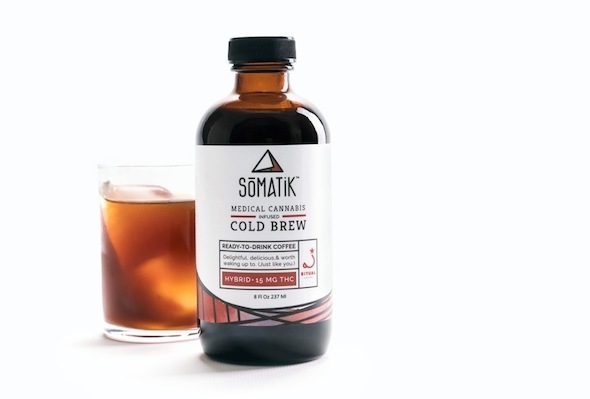 Somatik has taken the best coffee and infused it with the best cannabis for the ultimate caffeine and cannabis combination. Partnered with Ritual Coffee, their organic cold coffee beverage is infused with 15 mg of THC hash oil, maintaining the delicate balance of caffeine to THC to create a feeling of energy and relaxation, while paying close attention to the flavors. Both Somatik and Ritual Coffee care a lot about the ingredients and processes of their products—you can taste and feel the difference.
Marley Naturals
https://www.instagram.com/p/BZWcJ98AB4B/
Marley Natural is the official cannabis brand of Bob Marley, developed by his estate and dedicated to the life and legacy of Bob Marley. Preserving the memory of the late Bob Marley and his Jamaican roots is of the utmost importance to the brand and it is evident throughout the newly released product lines which include cannabis (whole flower, pre-rolls, and oil cartridges), body care products, and lifestyle accessories including smoking accessories. Marley Natural also includes a social impact program called Rise Up which supports philanthropic efforts in both the United States and Jamaica.
Dunlevie
https://www.instagram.com/p/BT1s1XUgV-y/
If you've ever seen a Dunlevie vape pen, you won't forget it. The birch box packaging is stunning and a protective layer for your "stash". Dunlevie is noted for it's quality, potency and overall craftsmanship. The small group of co-founders are dedicated to hand selecting only the best raw material and every new strain is lab tested for purity.
The Venice Cookie Company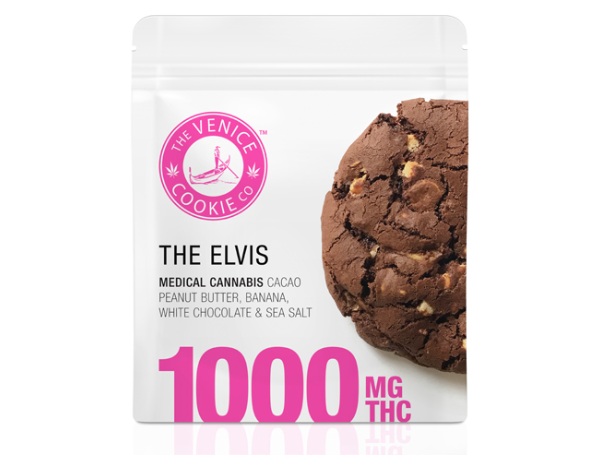 The Venice Cookie Company delivers on high potency with fun sounding cookies such as The Elvis, The Surfer and The Hippie. A favorite brand that has been around since 2008, VCC likes to say that they 'started it all', which very well may be true. They stand behind their products as delicious and healthy treats to be ingested responsibly.
Satori Chocolates
https://www.instagram.com/p/BYb_epklx_B/
Satori Chocolates was one of the first in the industry to release microdosed treats. Their chocolate "bars and bites" are so good, it may be hard to stop! Satori Satori chocolates are made from the highest quality ingredients, including rich, high-potency cannabis oil that's been safely grown and processed. They come in 1mg chocolate raisins, 2mg chocolate covered blueberries, 3mg chocolate covered strawberries and more. We are crazy about artisanal Satori treats here at HelloMD!
Kiva Confections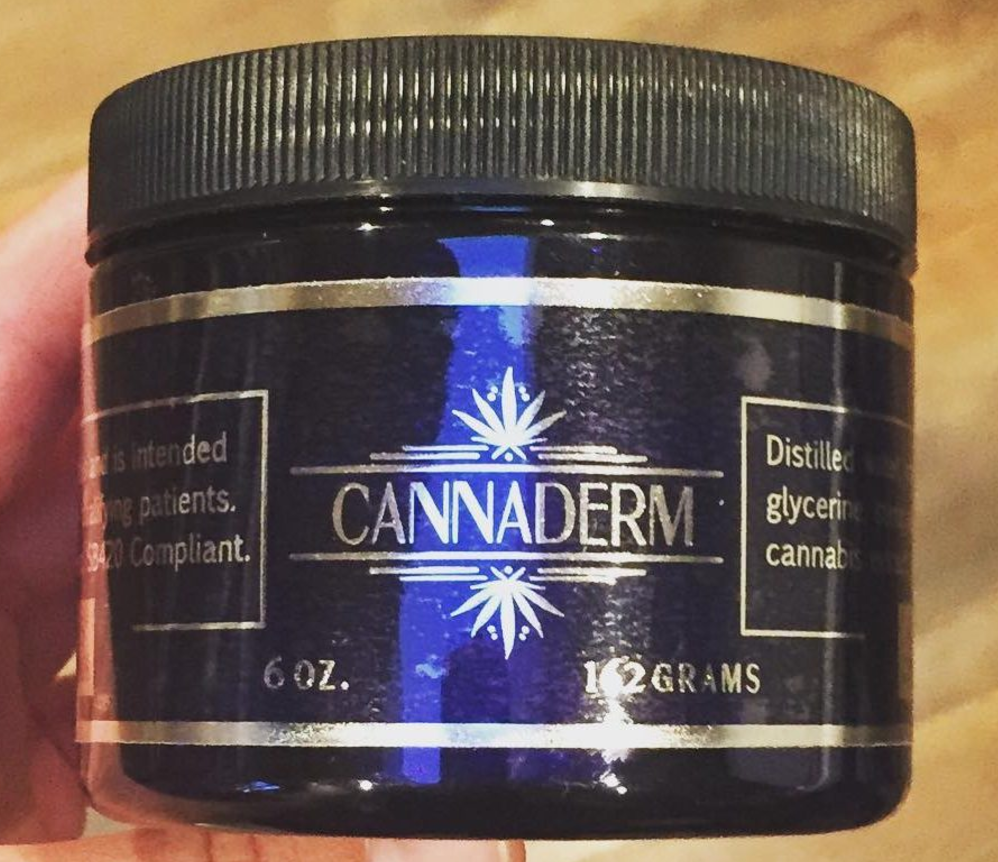 Kiva's products are beloved by most patients who try their artisanal chocolates and other products. Their cannabis-infused chocolates were one of the first to the market in 2010 with accurate dosing and consistent quality. The Kiva brand is one of the most popular today and for good reason, they continue to innovate with new products, like Kiva Petra Mints. Earlier this year, Kiva launched the Petra Mint, one of the tastiest micro dosed products on the market today. At 2.5 mg they offer a modest psychoactive boost and appeal to patients with lower tolerances.
Cannaderm
If you have localized pain, cannabis topicals often work well to relieve pain. Cannaderm was founded by Tess and Jeremy, both who have a deep interest in creating a cannabis topical that helps people with pain management. Jeremy says, "Our goal is to bring a better way of life to myself and anyone else in pain without resorting to pharmaceuticals. Since I started using Cannaderm I have been enjoying far less pain without negatively impacting my overall health." Patients that use Cannaderm rave about its efficacy and one patient claims, "I have not felt any pain in my hip or leg ever since I began using Cannaderm."
If you are new to cannabis and want to learn more, take a look at our Cannabis 101 post. HelloMD can help you get your medical marijuana recommendation; it's 100% online, private and efficient.