Aches and pains can affect just about everyone, and when they do, it's tempting to reach for an over-the-counter medication or a prescription pharmaceutical. But today's hemp-based cannabidiol (CBD) products offer relief from multiple kinds of pain. And they do it without the side effects and risk of addiction that often accompany drug-based pain remedies.
Plus, hemp-derived CBD products are available to anyone, anywhere because they contain only trace amounts of tetrahydrocannabinol (THC), the psychoactive ingredient that makes cannabis a restricted substance.
Let's look at the different kinds of pain, along with five of the newest hemp CBD products for easing aches and pains from a variety of causes.
FOLLOW US ON FACEBOOK & INSTAGRAM
How Pain Works
When you're in pain, for whatever reason, the fact that it hurts is all you care about. But your body and brain process pain-related messages differently, depending on what caused the pain in the first place.
Nociceptive pain is the pain that you feel after an injury. When an event causes damage to the body's tissues or bones, local cells release chemicals that activate receptors on nerves, sending messages to the spinal cord and then to the brain.
But pain can also arise from damage to the nervous system itself. This kind of pain, called neuropathic pain, happens when the protective insulation around nerves breaks down. This is what happens in conditions like Parkinson's disease, multiple sclerosis and diabetes.
Other kinds of pain appear to arise from dysfunctions in the nervous system itself, so that pain signals between the nervous system and the brain aren't processed correctly. This is the case with systemwide, or central pain disorders like fibromyalgia, which appears to have no clear cause.
CBD Targets Pain Mechanisms
Because the mechanism of pain signaling can depend on the cause, numerous drugs have been developed to target and interrupt these pain-signaling processes like:
Opioids
Nonsteroidal anti-inflammatory drugs
Analgesics like aspirin and acetaminophen
But recent research shows—and pain patients who take cannabis agree—that for many kinds of pain, cannabis can replace or reduce the use of these kinds of drugs, thanks mainly to CBD.
CBD and THC are the most common and abundant of the many compounds contained in the Cannabis sativa plant. And both CBD and THC can play a role in pain control.
But CBD, which has no psychoactive effects at all, is the key to reducing the inflammatory response that's at the root of pain signaling, whether from a:
Sudden injury
Headache
Chronic neurological disease
Studies reveal that CBD can block inflammatory responses in cells that are activated at the site of a trauma to the body and switch them to an anti-inflammatory mode that reduces the intensity of pain signals sent to the brain.
More than that though, CBD also affects pain signaling in the central nervous system itself. It does this by increasing the production of anandamide, a cannabinoid chemical that's naturally produced by the body. Anandamide acts like serotonin and dopamine to promote feelings of relaxation and well-being.
CBD may also boost natural levels of GABA, a neurotransmitter that inhibits the intense signaling activity that accompanies pain.
Why Get Your CBD From Hemp?
There are many varieties of the Cannabis sativa plant. Some are rich in THC, and these are the varieties used to make the products available to people in states with medical marijuana programs and legal recreational cannabis. These products aren't legal for people outside of these particular states or who aren't a part of their state's medical marijuana program.
But products made from hemp are available to everyone nationwide. This is because hemp has only trace amounts of THC. In fact, any company producing hemp-derived CBD products must have their products and plants tested. And as long as they come in at 0.3% THC or lower, they can be sold to anyone in all 50 states.
This is wonderful news for folks who live in states where there's no legal medical or adult-use cannabis. Hemp CBD can also be the best option for those who want to try cannabis, but don't want to have a psychoactive experience—no matter which state they live in.
The CBD molecule is the same no matter what kind of Cannabis sativa it comes from, so hemp CBD products have the potential to be as therapeutic as other CBD-rich marijuana products. You just have to take the time to do your research to identify hemp companies that use quality plants, extraction techniques and processing methods.
RELATED: WHAT IS HEMP CBD?
5 Hemp CBD Products That Can Ease Your Aches & Pains
And like cannabis CBD, hemp CBD acts on multiple pain-signaling processes to provide relief from a wide range of aches and pains. Today's hemp CBD products include vape pens, creams, salves and even patches that contain other natural ingredients, which also support healing.
Here are five quality hemp CBD products that are available for purchase nationwide that can help relieve your aches and pains.
1. Consume Hemp CBD on the Go With the CBD+ Aches Vape Pen by Wildflower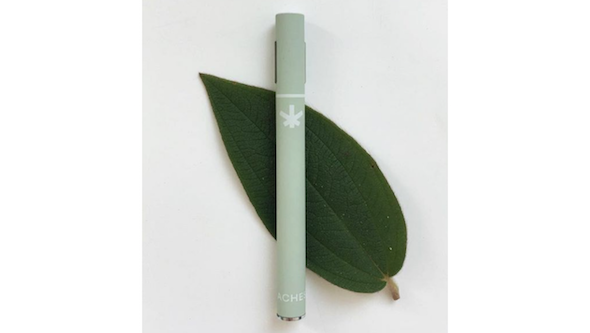 CBD+ Aches by Wildflower is a disposable CBD vape pen that provides a microdose of about 2 mg of hemp CBD in one full puff. The highly concentrated hemp oil is sourced from EU-certified farms in Europe, so you can be sure it doesn't contain any pesticides or unwanted additives.
Specifically formulated to help relieve aches and pains and reduce inflammation, consumers also find it useful to relieve stress, anxiety and IBS. People like this vape pen because it's fast acting. And you can bring it with you if you want to medicate while you're out and about.
2. CBD Topical Salve by Pure Ratios CBD Combines CBD & Essential Oils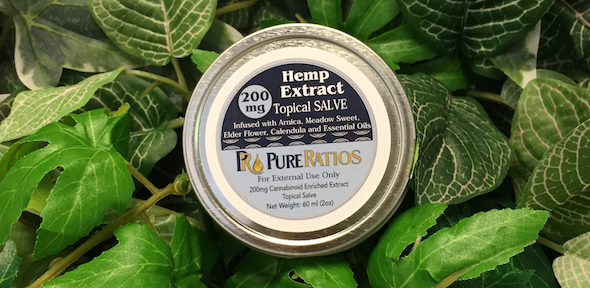 CBD Topical Salve from Pure Ratios CBD contains 200 mg of CBD plus arnica—a venerable remedy for aches, pains and bruising.
Along with high-grade hemp CBD, the salve contains a variety of essential oils to boost its anti-inflammatory effects, including:
Turmeric
Frankincense
Cardamom
Ginger
The salve also contains flower ingredients including elderflower and rose petals to help condition the skin.
3. Relieve Cream by Basic Jane Provides Targeted CBD to Ease Strains & Sprains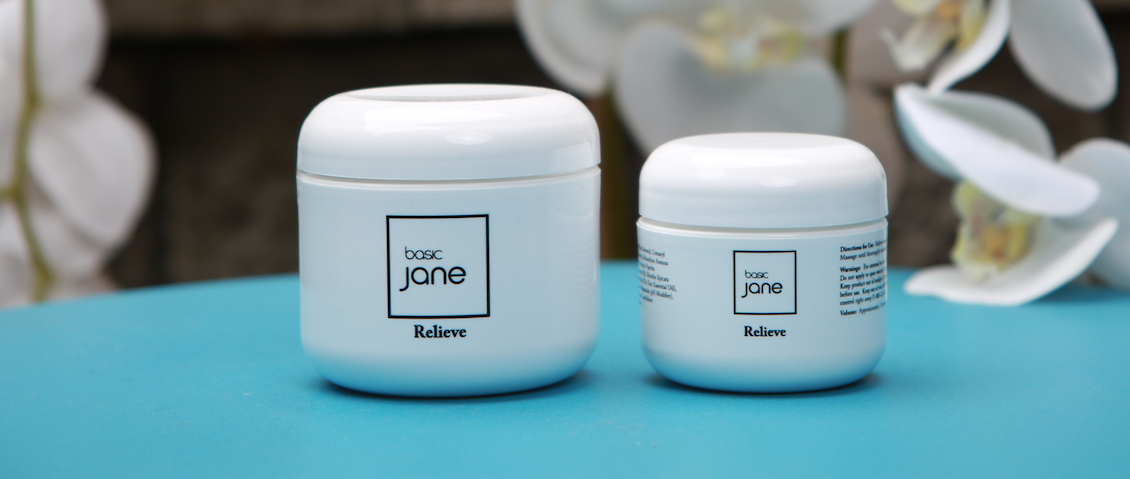 With a combination of peppermint, menthol, aloe and hemp, Relieve Cream by Basic Jane provides cooling topical pain relief for muscle aches, arthritis pain, and discomfort from strains and sprains.
Rub Relieve Cream directly onto affected areas for fast, natural pain relief. You can combine it with other topical pain relief products from Basic Jane to customize a product that's exactly what you need.
4. CBD Hemp Oil Capsules by Elixinol Give You a Consistent CBD Dose Every Time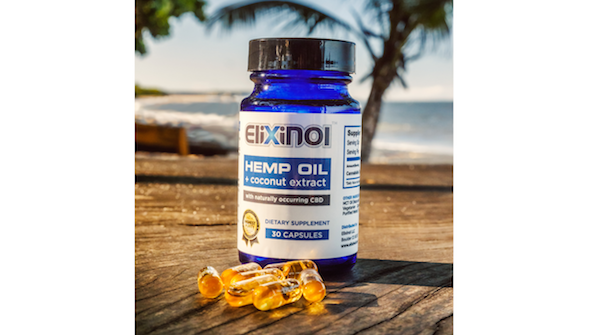 Elixinol's CBD Hemp Oil Capsules are a natural way to combat pain from headaches, neck strains and even to prevent soreness after a workout.
Elixinol grows its own hemp in Colorado using sustainable practices, so you know the hemp oil in these capsules is of the highest quality.
Many people prefer consuming their CBD by softgel as it doesn't have a smell or taste. These capsules are fairly small, so most people should have no problem swallowing them. This is also a foolproof way to make sure you're getting the same amount of CBD with every dose.
5. CBD Topical Hemp Patch by Pure Ratios CBD Can Provide 96 Hours of Relief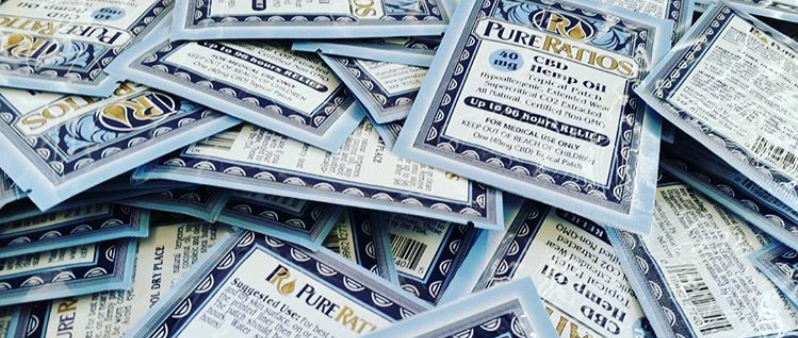 Pure Ratio CBD's Topical Hemp Patch makes the desired dose of CBD immediately available by bypassing the digestive process. Patches allow for a long period of dosing, because they're made to adhere safely to the skin for up to 96 hours. Only the medicine is absorbed through the patch—no additives or adhesives will enter the bloodstream. Along with high-grade hemp CBD, this patch also contains healthy oils including coconut and sweet almond.
CBD is an essential component of the whole cannabis plant. With little or no THC to trigger legal concerns, CBD hemp products make the pain-relieving benefits of CBD available to anyone who wants to combat pain in a natural, non-addictive way.
Photo credit: Romina Farias (main image); Wildflower (product image); PureRatios (product image)