Why should you try cannabidiol (CBD) that comes from hemp? Well, we know that CBD has a variety of healing properties. And it can be extracted from both cannabis marijuana, which has a higher tetrahydrocannabinol (THC) content, and cannabis hemp, which only contains 0.3% THC or lower by law.
Some argue that CBD from cannabis marijuana is far superior, but I beg to differ. For many years I've enjoyed the therapeutic benefits of CBD derived from hemp, as well as from cannabis marijuana. And although there are some differences, I've been pleasantly surprised by how much I enjoy hemp-derived CBD.
I think about that time I accidently allowed my small kids and myself to get badly sunburned on our Hawaiian vacation. I used CBD from hemp as a salve on their skin. When we woke up the next morning, the burns were non-existent—true story.
CBD is CBD, whether it comes from either variety of the cannabis plant. The molecular structure is exactly the same. Hemp-derived CBD is legal in all 50 states and doesn't have the same regulations as cannabis marijuana. You can also have peace of mind knowing that you won't get high or have an uncomfortable experience with hemp-derived CBD as it contains minimal amounts of THC.
HelloMD now sells the highest-quality CBD products nationwide. We've done the legwork for you—we only work with brands that lab test their products and use hemp-derived CBD that comes from reputable sources for the safest CBD products around.
Here are some of my favorite hemp-derived CBD products and why I like them so much.
FOLLOW US ON FACEBOOK & INSTAGRAM
1. Melt Stress Away with Wildflower's Disposable CBD Vaporizer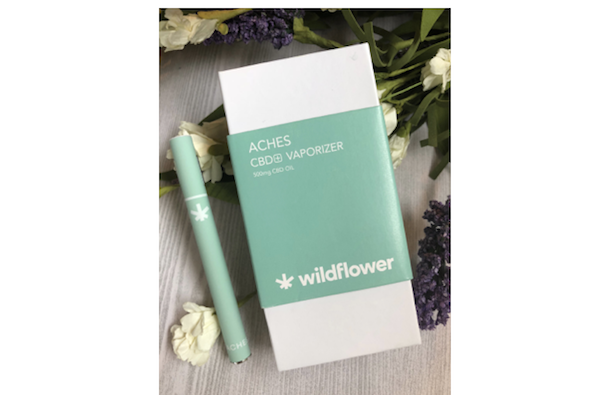 Last year in New York City, I ran into Wildflower's CBD + Aches vaporizer. Super intrigued, I purchased the vaporizer expecting a less-than-stellar experience, as I'm a bit of a CBD snob. Well, now I love my Wildflower vaporizer and typically have it with me, especially when I may be in a stressful situation.
Speaking of which, last week was my birthday, and I foolishly decided to go skydiving. It hit me about ten minutes before the plane took off just how stressed I felt. Fortunately, I had my Wildflower pen with me and after a few inhales, I was suddenly much calmer.
CBD is well known for having powerful anti-anxiety properties and it has been shown to treat:
Panic disorder
Social anxiety
PTSD
Moderate depression
Another plus with Wildflower's vaporizer is that not only does the company use quality ingredients in their vape oils, but they made sure the actual pen was made from metals that are safe when heated. Not every company that produces disposable vape pens pays attention to the pen as well as the oil.
And if you care to know, I did jump from the plane, and I made it to the ground safely.
2. Keep Your Skin Glowing With Rose de Soie Cream by Verte Essentials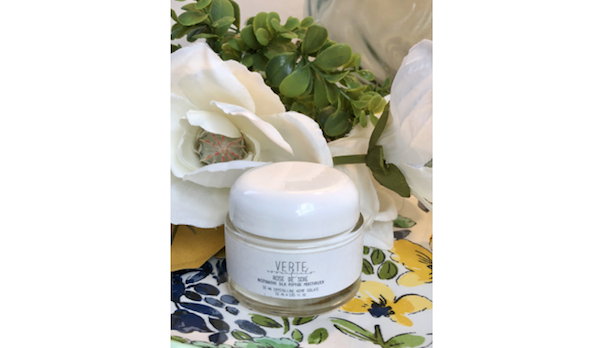 Former fine jewelry designer Blair Lauren Brown created Verte Essentials so she could have a holistic line of CBD-infused beauty products that fit her vision of the world.
Since learning about Verte Essentials, I've been using her facial cream, Rose de Soie every day, and I'm loving the results. In Blair's words, "Our philosophy is that beauty is inside and out, but it starts from within. Every solution within our product line is meant to create beauty on the inside but will also show on the outside."
The cream is light and smells delicious, gliding onto the skin effortlessly, without any greasy film. My skin positively laps it up. It's light enough to combine with my vitamin C serum, yet moisturizing enough to use on its own.
For many years I've tried different topical CBD products, and this by far has been my favorite facial lotion to date. Rose de Soie is paraben free and in addition to CBD contains:
Aloe leaf juice
Coconut oil
Jojoba seed oil
Vitamin E
Sunflower seed oil
Rose water
Geranium extract
3. Give Your Pup The Gift of Good Health With CBD Lamb Dog Treats By Holistic Hound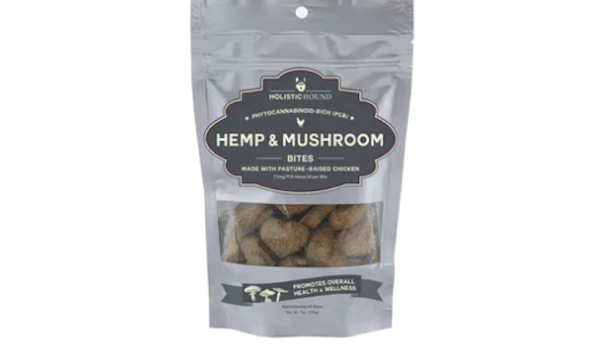 I'm a big fan of Holistic Hound's Lamb CBD Dog Treats. When my 14-year-old rat terrier, Desmond, started having terrible shoulder pain, he could barely walk from our front door to the street corner. The vet suggested we put Desmond on Tramadol, a powerful drug that works similarly to morphine. We decided Tramadol wasn't an option for him. His quality of life was plummeting as his pain increased—until we started him on hemp-derived CBD dog treats.
After taking CBD treats regularly for about a week, Desmond's condition improved and soon enough he was back to walking. And best of all, he seemed to have his normal smile back. CBD dog treats were a game-changer for him until the time of his death about a year and a half later.
When searching for the highest-quality CBD dog treats to sell on HelloMD, we found Holistic Hound. Founder Heidi Hill developed her products with a mission to improve the overall health and wellness of pets. Her dog treats are made from organic, whole-plant ingredients.
Heidi includes mushroom extract in her products, as she says, "I've seen the many benefits of medicinal mushrooms, and have been selling and using them for years. So, I loved the idea of creating a product that combined mushrooms with the additional incredible benefits of hemp. We get consistent customer feedback that our products are more effective than others they've tried, and I believe that this is due to this powerful combination."
I've been giving Juno, my hunk-of-love 150-pound Boerboel, the lamb CBD dog treats for some hip issues she's been having, and I can say she loves them.
4. Ease Your Aches & Pains With Relieve Pain Cream By Basic Jane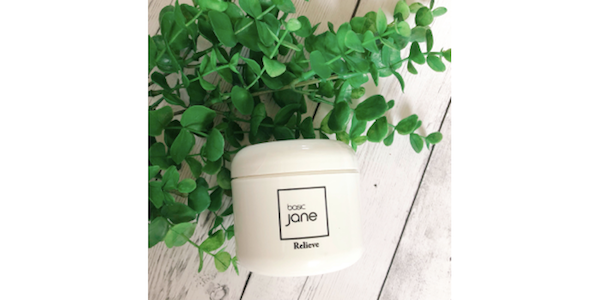 CBD topicals are an approachable way to try hemp-derived CBD, like the Relieve Pain Cream by Basic Jane. This topical really helps me with the aches and pains associated from a good workout or even if I happen to fracture a toe while skipping through a fountain in downtown Montreal on a warm summer's night (yes, this happened a few weeks ago).
The Relieve Cream is one of my favorites because the texture of the cream is luxurious without being greasy, it smells like cool wintergreen and it actually works for me.
Relieve was conceived by one of the co-founders of Basic Jane as way to help her 80-year-old mother deal with chronic pain. Both of the founders, Kersten and Jessica, have a background in research and science, and Kersten has a background as a nurse.
To help develop the best CBD product for pain relief, they've even sequenced the genomes of Cannabis sativa plants, which helped in the formulation of Relieve. Jessica says, "Basic Jane produces cream, gel, sprays and oils in three signature scents. We also offer Relieve, Relax and Awake lines. Our Relieve line contains our signature blend of wintergreen and peppermint to provide cooling relief for your aches and pains; it comes in a cream, gel, spray or oil."
5. Fight Pain With Full-Spectrum CBD Hemp Oil Drops By Elixinol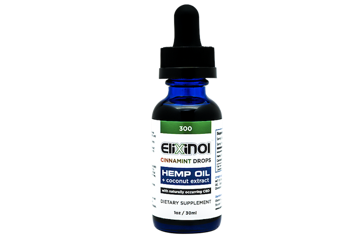 I launched HelloMD with my co-founder because CBD helped stop migraines that plagued me for 25 years. No pharmaceutical helped me manage my pain, with the exception of the opiate Vicodin, which isn't meant to be a long-term solution. CBD from cannabis not only helped manage my pain but has prevented my migraines altogether.
Although, I can't claim that the Elixinol Cinnamint Drops will stop migraines or prevent any other condition, I can say that Elixinol offers one of the highest-quality hemp-derived CBD products on the market.
Elixinol uses safe CO2 extraction and the highest-quality CBD hemp oil. According to Elixinol's Chris Husong, the company is focused on quality, stating, "… in 2018, we went into the agriculture business and are now growing much of our own hemp in Colorado. This gives us complete seed-to-sale control over the process. And it ensures we have not only the quantity of full-spectrum hemp oil we need, but also the quality full-spectrum hemp oil our customers have come to expect from Elixinol."
If you're still unsure about any of these products or others you find on HelloMD, head over to our Answers page where you can post a question and one of our in-the-know customer service specialists will be happy to answer it for you.