Chefs and foodies are finding new ways to enjoy cannabis in the culinary world, designers are artfully weaving it into fashion, the wellness industry has merged cannabis into yoga classes, and now marijuana is finding yet another way to make its mark on another industry — within the beauty industry.
FOLLOW US ON FACEBOOK & INSTAGRAM
Marijuana Moves Into Beauty
Items like bath bombs, bath salts, facial oils, lotions, lip balms — to name just a few — are now finding a place among the world of bath and beauty products. In states like Colorado, cosmetic and wellness businesses are finding ways to bring cannabis into their services by offering massages with infused oils and facials using hemp seed oil to their customers. Other brands like Los Angeles-based company Lord Jones have been catapulted into the mainstream by celebrity stylists like Karla Welch who has used their CBD-infused cream on her clients during the Golden Globes to help with aching feet from wearing heels.
Though there's some confusion about whether or not you can get high from applying marijuana-infused topicals, people can rest assure that there will be no psychoactive affects.
RELATED:5 Ways to Use Cannabis for Summer Skincare
Cannabis Works Internally and Externally
Hemp seed oil, THC and CBD are all components being included in beauty products that are helping to broaden people's understanding of just how many ways cannabis can be useful. Most people are familiar with the effects of THC and CBD when it's being consumed orally during smoking, vaping or eating edibles. The two primary compounds can relax the muscles, help reduce body pain, revive an ailing appetite and even help you get a good night's sleep. Yet when used externally, those three compounds have properties that can help hydrate the skin, prevent or reduce wrinkles when used in facial oils and lotions as well as ease uncomfortable pain and get rid of tension in the body in topicals, bath bombs and massage oils.
The Cannabis Home Spa
Even if you don't make it onto the red carpet or live in a state where you can conveniently go to a spa that offer cannabis-infused services, you can still get a taste of what it's like to get the canna-beauty treatment. Just like stay-cations, you can also reimagine a spa experience in your home with some products you may be able to find at your local dispensary and even some you can try to DIY at home.
Light some candles, find something comfortable to wear and start planning how you incorporate some of these products into a luxurious day of pampering and self-care.
Facial Masks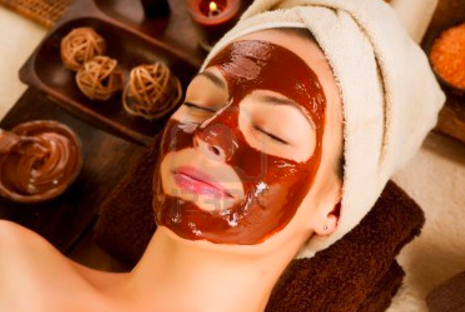 You can buy or DIY a cannabis-infused facial mask that can help soften and brighten your skin. If you're making it at home, you can use infused olive or coconut oil combined with other ingredients that are good for your skin like honey, yogurt or even avocado. Try looking up some recipes for your specific skin type for the best results.
Video: RELAX WITH A WEED FACIAL
Face Oils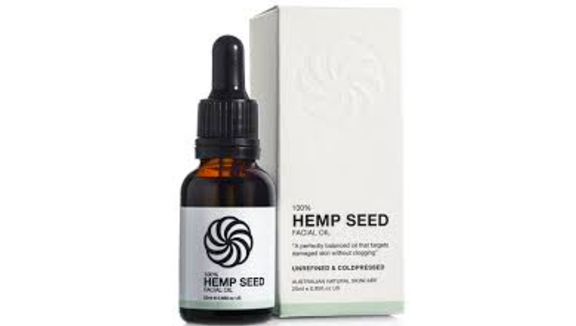 The Pure offers a hemp based facial oil.
Look for a facial moisturizer made with hemp seed oil to nourish your skin after washing and exfoliating your face. It's chock full of essential fatty acids that will help you look refreshed, tighten loose fine lines and wrinkles, and make your skin look more plump. If you're prone to oily skin, try using a smaller amount to keep your skin from looking greasy.
Topicals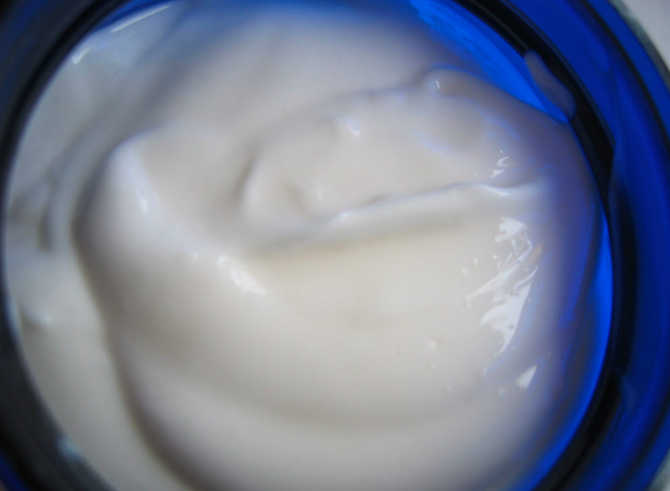 Topicals can come in a number of forms including creams, oils or salves. They are excellent for pain, sore muscles, stiffness and tenderness which make them a natural follow-up to a nice, long bath to really get your body into some deep relaxation. Try massaging some into tense shoulders, achy calves or the soles of your feet.
Bath Bombs
There are companies that offer bath bombs in a range of pretty colors that you can choose from or you can make your own at home using an infused oil of your choice (almond, coconut, olive, etc) or tincture. Just find a bath bomb recipe (like this one) and replace the regular oil base with the same amount of infused oil.
If you are new to cannabis and want to learn more, take a look at our Cannabis 101 post. HelloMD can help you get your medical marijuana recommendation; it's 100% online, private and efficient.