Cannabis-infused drinks appeal to consumers for a variety of reasons, including their tasty flavor! New weed-infused drinks provide a healthy alternative to alcohol, and they can stimulate different effects, whether that be to energize, calm, or act as a social lubricant. And, let's face it, drinking a cannabis beverage is more socially acceptable than lighting up a pipe, or even drawing from a vape.
The Cannabis-Infused Drinks Market is Exploding
The market for weed-infused beers, tonics, teas, aperitifs, sparkling waters, and other beverages is growing. New startups are sprouting like weeds (pun intended) and major investments from beverage makers in California, Colorado, Canada, and other markets where cannabis is legal.
While sales of weed beverages are still small compared to the edibles market, some experts expect them to spike dramatically, perhaps even rising higher than $1 billion by 2025.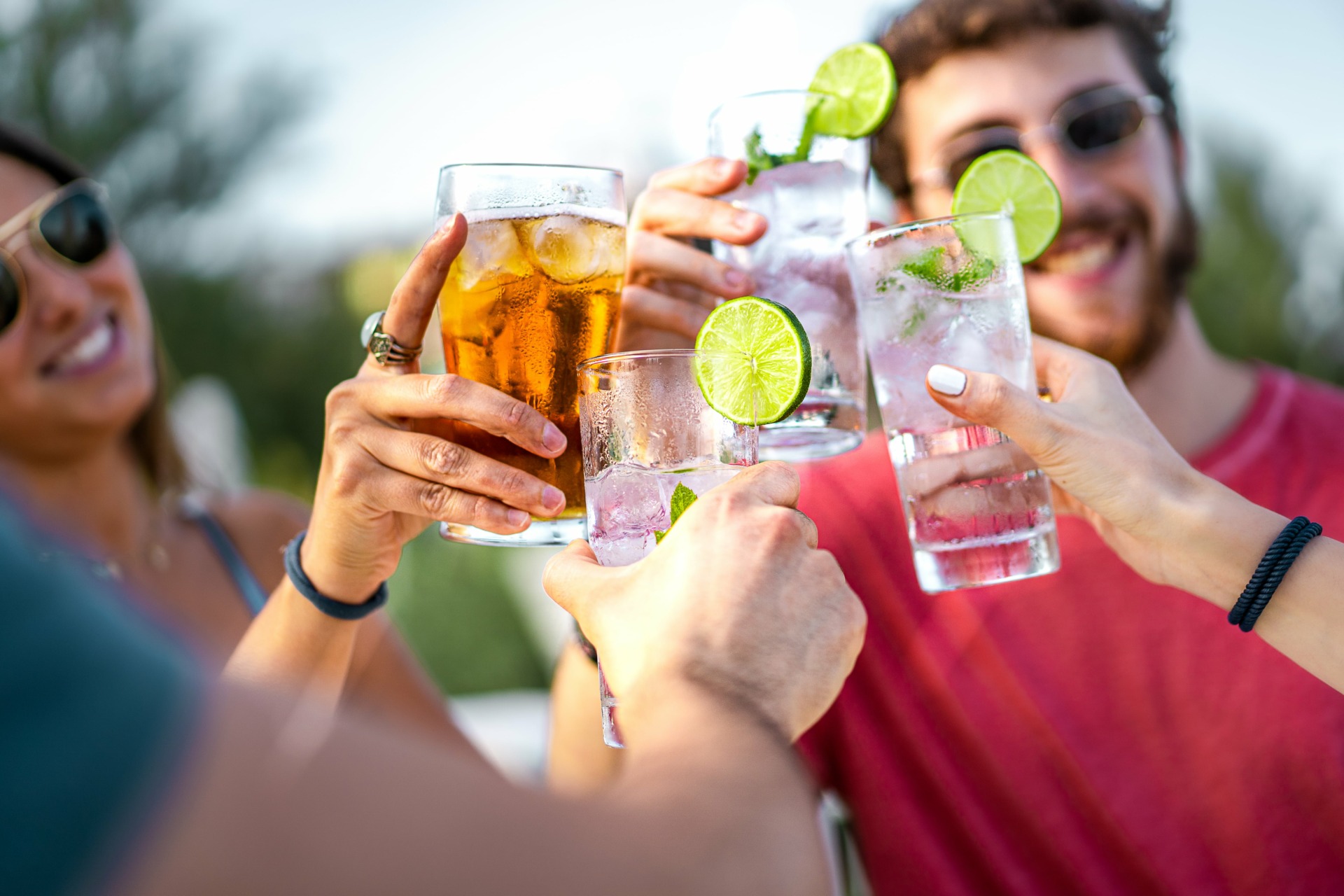 Weed drinks are a good substitute for alcohol, and better for you than smoking cannabis. Drinking an infused beverage may also appeal to consumers of other cannabis products. Drinking your marijuana allows it to enter the system and provide effects faster than most edibles.
Marijuana drinks seem to appeal to both the
"There's something about unwinding and relaxing with tea at the end of the night, and now my tea can be more functional because it does have CBD and THC in it as well," says Jessica Lukas, senior vice president of commercial development at BDS Analytics, a cannabis-market insights firm, in a Rolling Stone interview.
The Challenges in Creating Tasty Weed Drinks
In catering to the growing cannabis-infused drink market, manufacturers face a double challenge. Some people don't like the taste of weed in what they drink. But the greater obstacle to overcome is the fact that cannabis and alcohol can't be mixed. There are some studies suggesting that alcohol combined with weed could increase the levels of THC levels in the blood.
That means that cannabis needs to be mixed with water, and typical compounds such as THC and CBD are not easily water-soluble. Without proper treatment, drinks can have unappealing chunky bits of weed floating around.
However, technology has come to the rescue. Many cannabis beverage makers use a process called "nano-emulsification," which breaks down cannabis oil into microscopic particles and then mixes them with an emulsifier, a substance that enables oil to dissolve in water.
So in making a beer-type product, a brewer would first have to remove the alcohol, introduce cannabis compounds in a nano-emulsion, and then perhaps add terpenes for flavor (and also compensate for the body lost when the beer was made non-alcoholic).
Our Picks for the Top 5 Weed Drinks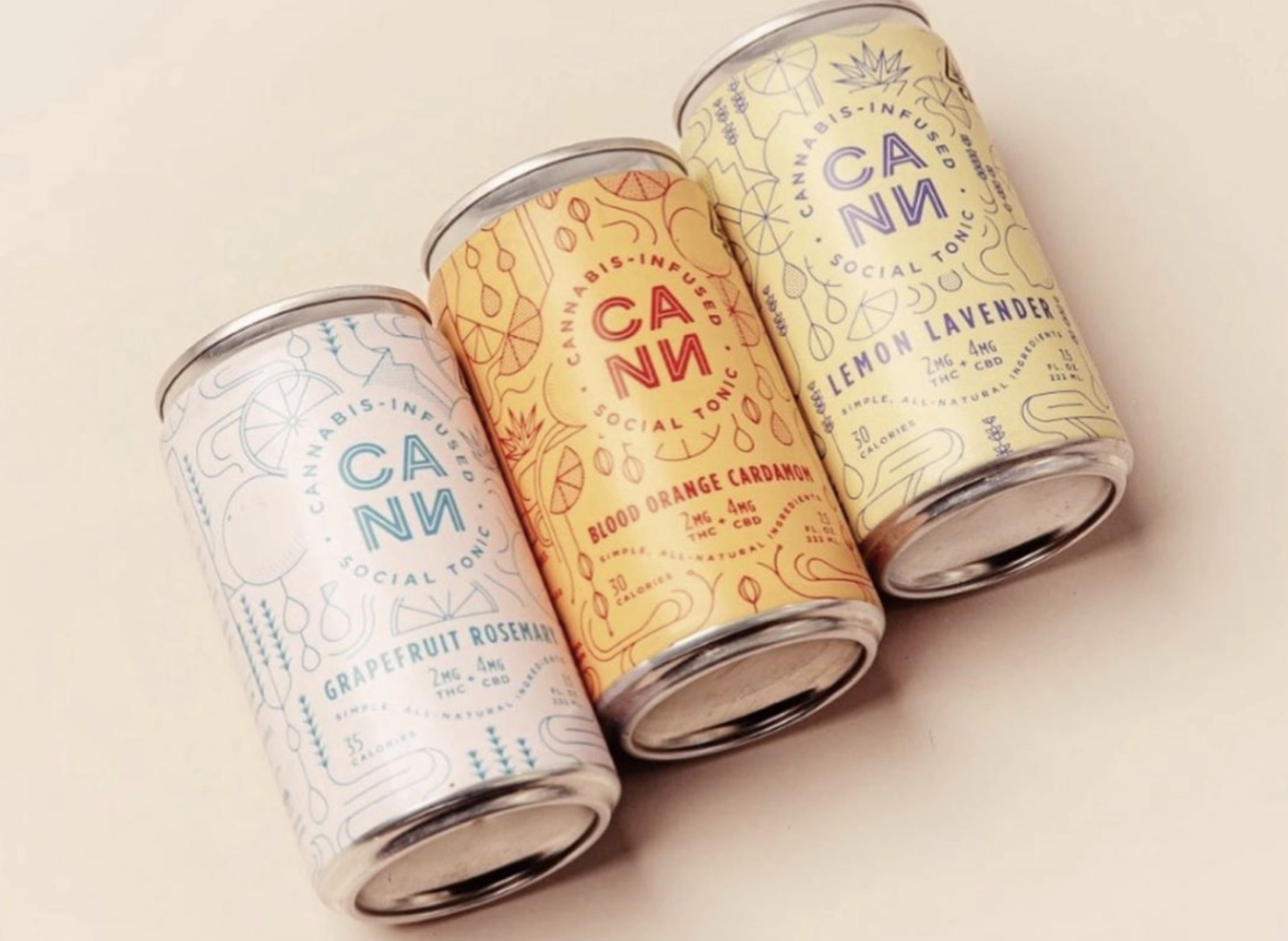 1. Cann
Cann bills itself as a social tonic microdosed with cannabis that provides you a "light and uplifted buzz" but gives you no hangover and has fewer empty calories than alcohol. Cann tonics contain just five natural ingredients — carbonated water, agave, juice, essential oils, and Californian cannabis extract.
Available now across California, and in other states such as Nevada, Illinois, Massachusetts, and Rhode Island, Cann offers a choice of different THC and CBD ratios, and a light social buzz that happens in a speedy 10 to 15 minutes. They also come in interesting flavors, such as Sava Lime Basil, Yuzu Elderflower Reserve and Blood Orange Cardamom.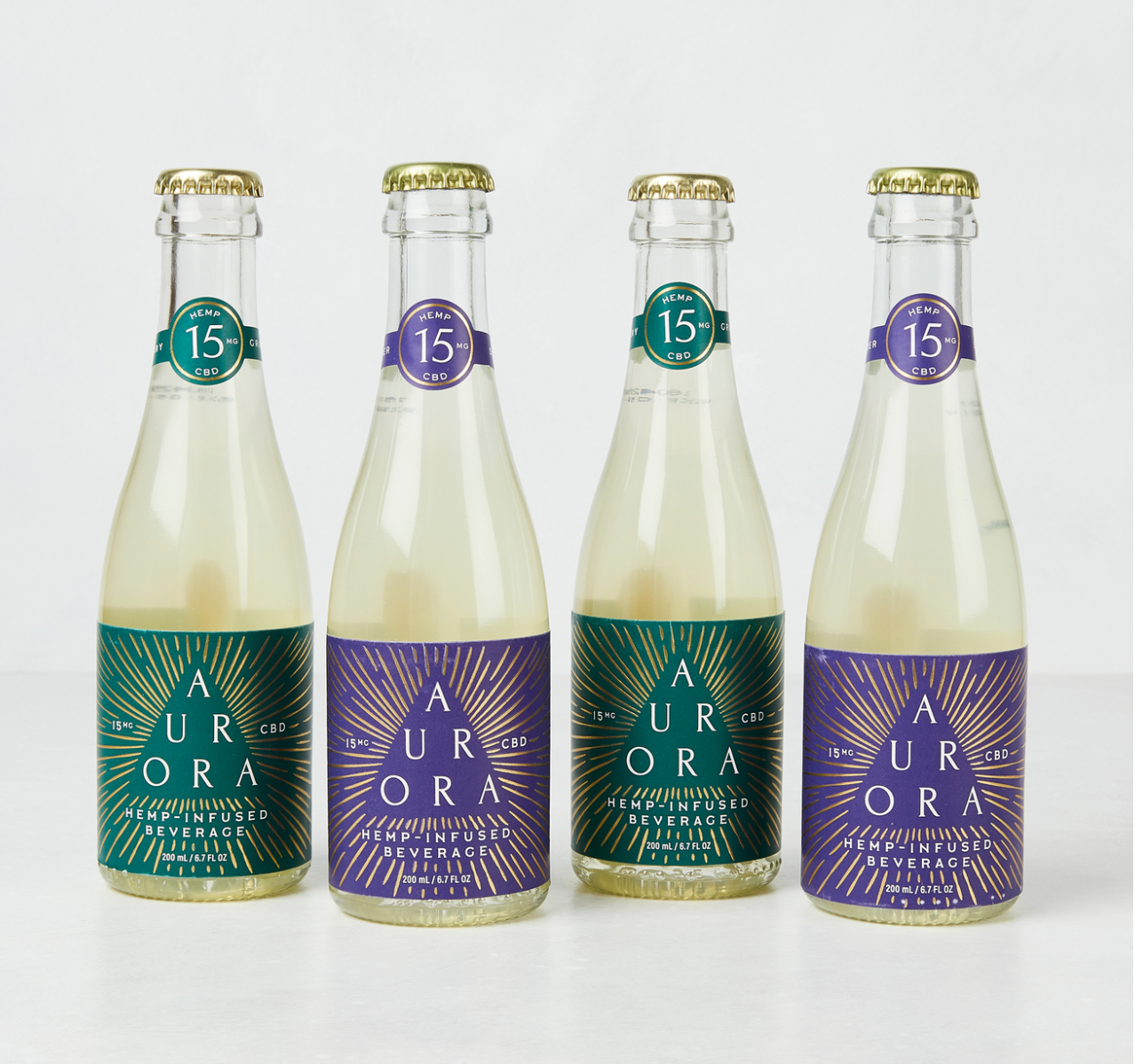 2. Aurora Elixirs
Enjoy a line of sparkling beverages made with sustainably grown hemp and hops from the Pacific Northwest. Aurora is made in small batches with a proprietary blend of whole plant extracts to deliver a "layered experience that restores and rejuvenates the mind and body."
This is a female-founded business that came to be with the legalization of recreational weed in Oregon. Apparently founder Victoria Pustynsky was inspired by the the Goddess of the Dawn and the Northern Lights — "both the visually stimulating natural phenomenon in the northern hemisphere and the first strain of highest quality marijuana introduced to our founder in her youth growing up in Brooklyn."
Flavors such as Blackcurrant Spruce and Cayenne Citron are available for delivery where allowed and through retail partners in Oregon, New York and California.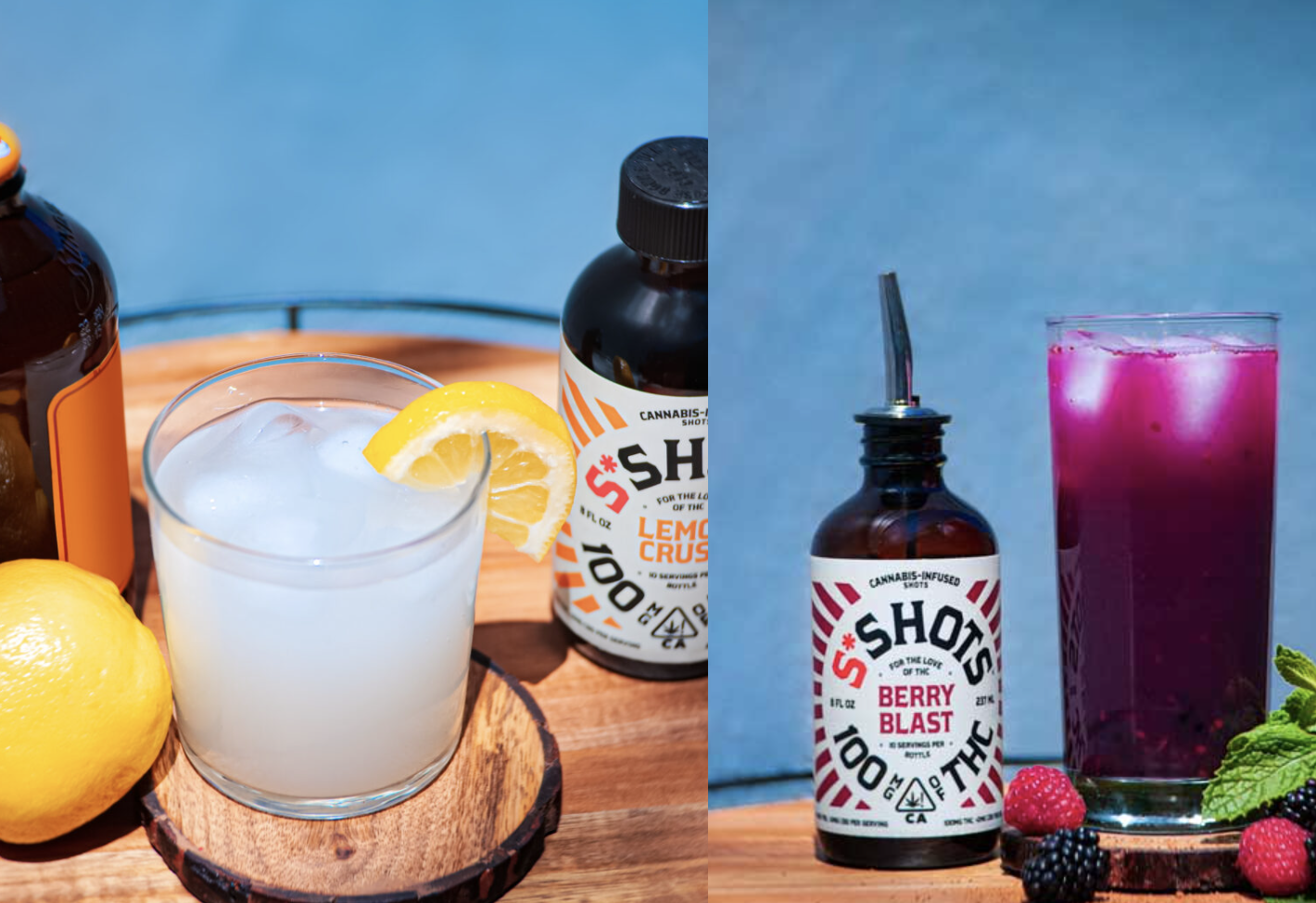 3. S*Shots
Right off the top, S*Shots asks, "Thirsty for THC?" If you are they deliver, with "100mg of glorious THC expertly blended with sweet and tangy fruit juice for a flavor-explosive, full-body high."
Each eight-ounce bottle contains 10 servings, with flavors that include Tropical Thunder, Watermelon Punch, Lemon Crush and Berry Blast. The site also has suggestions for non-alcoholic cocktails and ways to serve the potent beverage, such as Ginger Berry Blast-off, S*Shotty Banger and Transgender Pride Flag.
S*Shots is available by delivery and through different California dispensaries.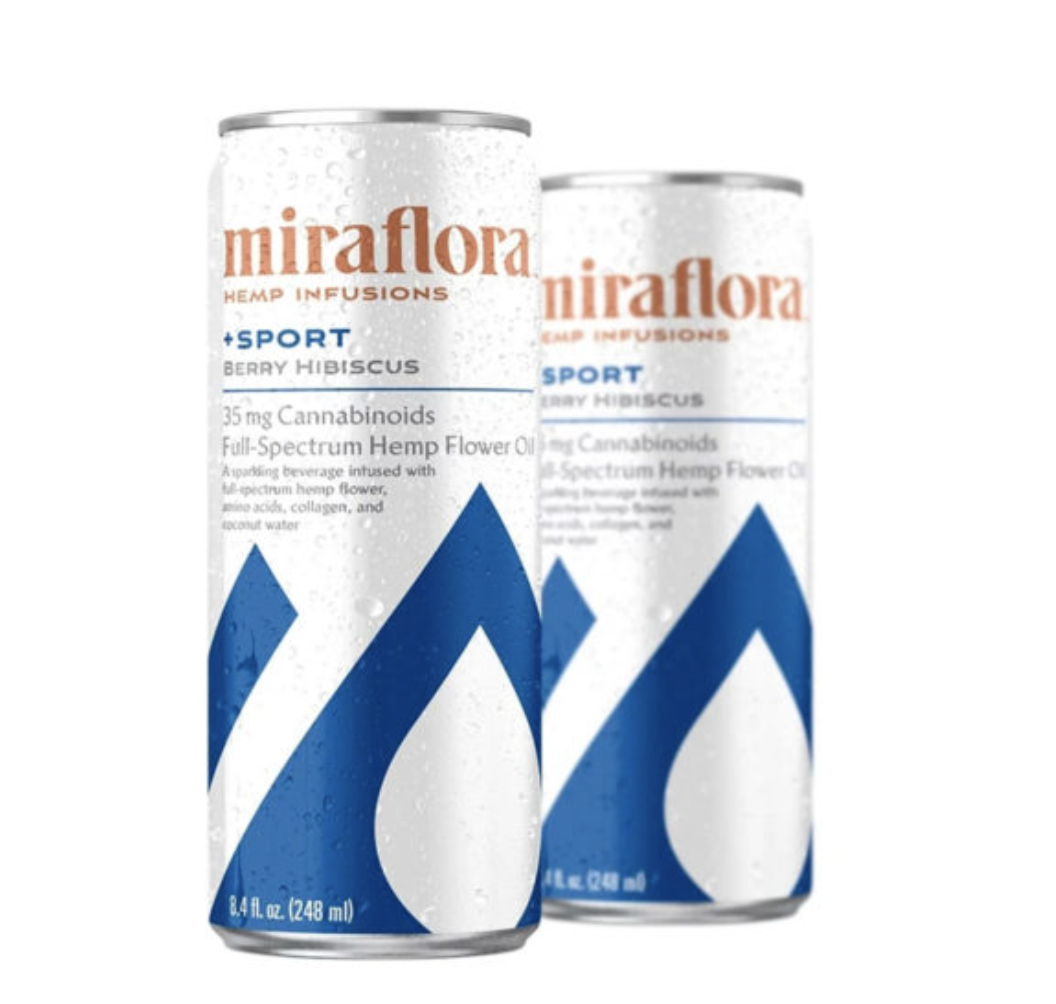 4. Miraflora Sparkling Waters
These CBD-infused sparkling waters are lightly flavored and sweetened with stevia. At the company's 160-acre USDA Organic Certified farm in Boulder County, family owned for more than 100 years, organic hemp is fed "pure snowmelt from Rocky Mountain National Park and all-natural, organic Alpaca Gold fertilizer from our alpaca herd (Merlin, Jackson Hole, and gang)."
The Miraflora +Relax Yuzu Chamomile is a healthy way to unwind, infused with stress-busting full-spectrum hemp extract, ashwagandha root, L-theanine, and chamomile tea. Their +Balance drinks are designed for daytime use and come in Tuscan Blood Orange and Peach Ginger flavors.
Miraflores delivers where allowed in the United States.
5. Viv & Oak
Blending non-alcoholic California wine with premium cannabis, Viv & Oak invites you to enjoy a new type of social experience. The wines are designed to maintain the best flavors, tannins, and aromas, and only three grams of sugar and 24 calories per glass. You'll feel their effects in 10 to 20 minutes.
Alana Burstein founded the California company because she was "frustrated with the sugary taste of non-alcoholic wines on the market, the unpredictability of edibles, the negative effects of alcohol, and her personal journey with alcohol."
Her rose and zinfandel wines are available through various California dispensaries.
Get What You Need From HelloMD
If you want to know more about cannabis medical and lifestyle issues, HelloMD is your go-to resource with thousands of pages of quality information. We also offer advice from leading cannabis medical practitioners.
If you are interested in getting medical marijuana for an approved health condition, we may be able to help you, depending on where you live. We offer online telehealth appointments with knowledgeable, licensed practitioners who treat the whole person, not just the symptoms. We make it fast and easy to get your [medical marijuana card](https://www.hellomd.com/get-started/