As we age, life can be full of aches and pains. The most common is lower back pain, but you may ache after a workout, suffer from arthritis, or you may feel pain associated from everyday wear and tear. Many people choose to take over-the-counter medications such as ibuprofen, but there are some unwanted side effects if you take too much or consume too often.
Try a Weed Topical for Pain
Topical marijuana is another, more natural solution for your aches and pains. Weed-infused topicals come in body oils, creams, and salves, and can be applied directly to an area of pain. Whether you suffer from neuropathy, arthritis, inflammation, general soreness, or other conditions, cannabis topicals can provide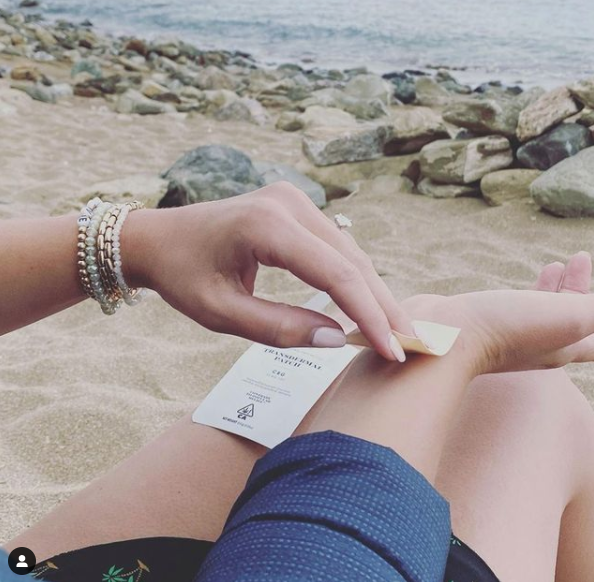 A transdermal patch is another topical method to consider. A patch is typically placed on the arm, wrist, or thigh and administers marijuana into the bloodstream. So, if the patch has a significant dose of THC, you may feel slightly altered.
Cannabis creams and balms are absorbed through the skin and binding to the CB1 and CB2 receptors at the localized area of pain. THC and cannabidiol CBD, are cannabinoids within topicals that have an analgesic and anti-inflammatory effect on the body.
In addition to the cannabinoids, weed creams may contain other ingredients and essential oils that can help with pain relief, such as eucalyptus, camphor, menthol, cayenne, clove, and wintergreen.
Benefits of Marijuana-Infused Topicals
Topicals can be used to help for:
Inflammation
Chronic pain
Arthritis
Menstrual cramps
Sore muscles
Better sleep
Skin conditions
While topicals can provide localized pain relief, they work best if they are a part of a broader self-care routine, which could include stretching, massage, brisk activity (like a walk), and meditation or mindfulness.
7 Best Cannabis Topicals
If you're looking for the soothing effects of cannabis topicals, here are seven products worth trying:
1. Avexia Pain Relief Balm Harmony 1:1
Containing 100 mg each of THC and CBD, this Pain Relief Balm combines the cannabinoids with all-natural elements and essential oils. Blending THC and CBD in different ratios, the Avexia product lines include balms and lotions for pain and discomfort, an epsom salt soak for relaxation, and a line of microdose tablets suited to meet different consumer needs.
Avexia Pain Relief Balm is carried by some dispensaries within the Verilife chain. Locations are in the following states: Illinois, Maryland, Massachusetts, New York, Ohio, Pennsylvania.
!localized relief without getting you high.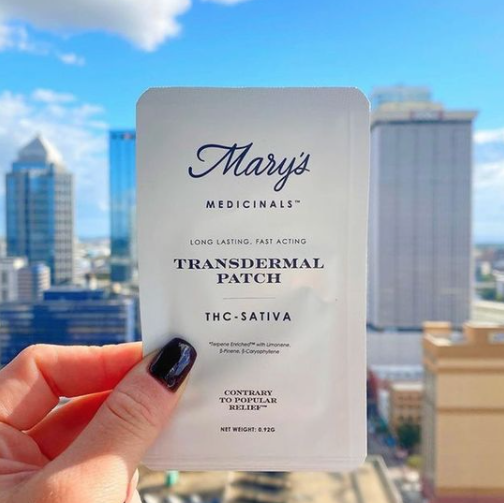 2. Mary Medicinals Transdermal Compound
This is a spot-specific transdermal balm designed to allow for much deeper penetration than traditional cannabis topicals. The balm features a 1:1 blend of CBD:THC, with 100mg total cannabinoids. It may take up to 15 minutes to feel the effect and lasts between three to five hours.
In Los Angeles, San Francisco, and the Bay Area, Grass Door offers same-day delivery of Mary Medicinals Transdermal Compound.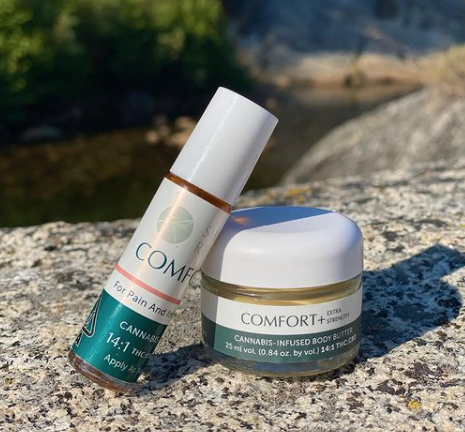 3. Sweet Releaf Comfort Topicals
Available only in California, Sweet Releaf is an award-winning family-and women-owned cannabis brand. Its formulations bring together Western science and Eastern holistic medicine to boost effectiveness. The ingredients are naturally and organically sourced, and the cannabis is sun-grown in the Emerald Triangle, and certified as squeaky clean.
Their topical products include Comfort Body Butter, Extra Strength, Cools Dry Oil, and Warms Dry Oil. They may soothe various pain, inflammation, and skin conditions.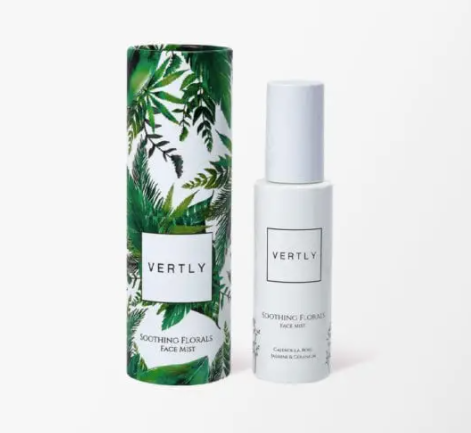 4. Vertly Soothing Floral Face Mist
Challenging you to boost your skincare routine with the hydrating power of organic botanicals, Vertly's Soothing Floral Face Mist serves up CBD along with such ingredients as calendula flower, aloe, lavender, witch hazel, rose water, and jasmine oil.
Vertly's full-spectrum hemp extract is naturally filled with vitamins A, D and E, and includes a lot of essential fatty acids (Omega 3 and 6), enhancing skin health. Free shipping is offered on orders over $50.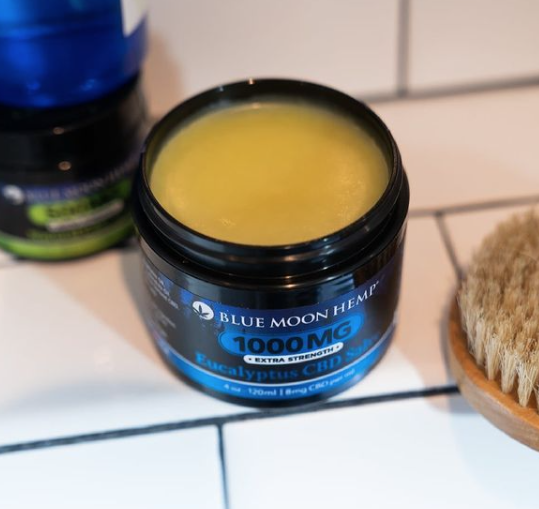 5. Blue Moon Hemp's CBD Topical Salves
Available across the country by delivery, Blue Moon Hemp's CBD Topical Salves are fast-acting and designed as a natural way to nourish sensitive skin, and support tired muscles and joints (from the outside in).
The Limonene salve boasts the citrus odor of its terpene and has anti-inflammatory properties, penetrating deep into the tissue to soothe aching joints and sore muscle tissue.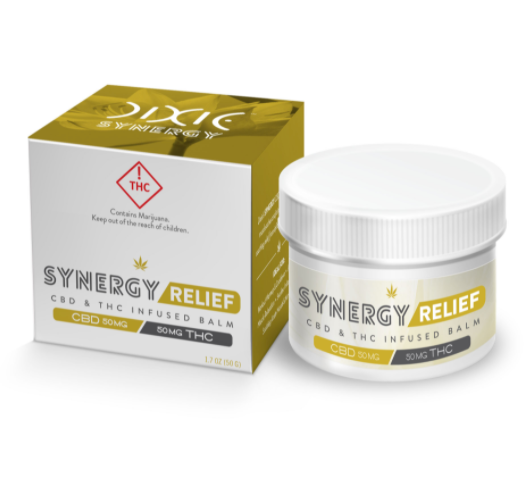 6. Dixie Synergy Relief Balm
Available in Colorado, Maryland, Michigan, Nevada, and California, Synergy Relief Balm fuses CBD and THC in a 1:1 ratio. Dixie claims their products have powerful anti-inflammatory properties that can help with pain and may also be helpful in relieving neuropathic conditions.
Other ingredients include infused olive fruit oil, beeswax, castor seed oil, cocoa seed butter, rosemary oil, lavender flower oil, cedar wood oil, and pine needle oil.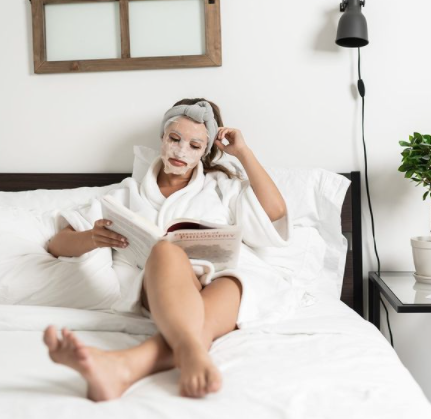 7. Envy CBD Face Mask
Enjoy the pampering of a face mask containing 10 mg of full-spectrum CBD per sheet. Other ingredients include licorice root extract, rosemary flower extract, and green tea leaf extract, all which are known for their antioxidant and hydrating properties. It may sounds strange but a CBD mask can help relieve tension from facial muscles and even help soothe the jaw pain associated with TMJ.
The Envy CBD mask was created to "soften the face, preserve the natural beauty, and protect against the natural progression of age."
What You Need to Know About Cannabis and Health Issues
If you want to know more about cannabis products, including topicals, and health issues, HelloMD is your one-stop source for reliable information and advice from trusted medical professionals.
We can also help you get your medical card in some states, so you can legally buy medical marijuana to help with your health condition.