For many marijuana consumers, the idea of smoking cannabis is off-putting. It could be one of many reasons; it's not very discreet, the smell of marijuana lingers – and smells "skunky", the thought of inhaling smoke is distasteful, it's rougher on the lungs, and for some, it's downright inconvenient. Packing a bowl or rolling a joint is time-consuming and takes effort! There are many ways to consume your cannabis more easily
Yet, walk into a dispensary today and there are a dizzying array of products to choose from. Many dispensaries look more like an Apple computer store than a place to buy weed. But, those marijuana brands on display in the glass cases may seem just as foreign as the latest tech gadget. It takes time and some education to learn all the different ways to consume your weed without smoking it.
<iframe width="560" height="315" src="https://www.youtube.com/embed/42BJGT68owU" title="YouTube video player" frameborder="0" allow="accelerometer; autoplay; clipboard-write; encrypted-media; gyroscope; picture-in-picture" allowfullscreen></iframe>
Below we unveil 4 ways to consume cannabis without smoking it.
Weed Tinctures
Tinctures, also known as sub-linguals, are a fast-acting and discreet way to consume your cannabis. They are becoming increasingly popular as the are also easy to dose and often don't taste or smell like cannabis. A full spectrum tincture will typically contain an extraction of cannabinoids, such as THC and CBD, as well as the plants naturally occuring terpenes.
Tinctures are essentially liquid cannabis which comes in small, glass jars, reminiscent of an apothecary, with an eyedropper as a an enclosure. Shake the tincture, squeeze the rubber to fill the dropper with your desired dose and release the liquid directly under your tongue. The onset of a tincture is anywhere from 15 to 30 minutes as the liquid is absorbed through the linking of the mouth.
The most common tinctures are THC-only, CBD-only, or a combination, or ratio of the two. A popular tincture ratio for chronic pain is 1:1 THC to CBD. Tinctures contain cannabis extraction which is absorbed in a liquid. There are several different carrier liquids including:
Alcohol-based
Vegetable glycerin
Medium-chain triglyceride (MCT) Oil
Olive oil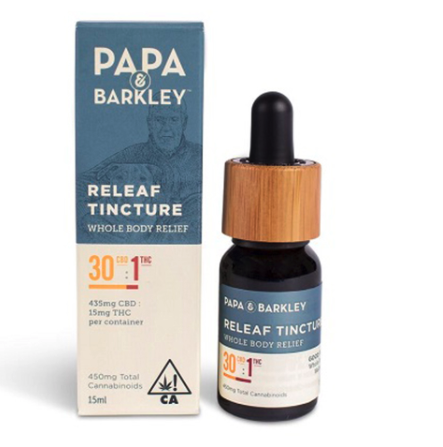 A popular tincture from the California-based company Papa & Barkley is their 1:1 THC to CBD formulation.
Weed Gel Caps
Gelcaps are just the way they sound, it's a liquid pill full of weed. Most gel caps are filled with a carrier oil and cannabis extract full of cannabinoids and terpenes. Typically, you will find gel caps labeled with the amount of THC and CBD.
Some capsules are what's known as "immediate-release" and work in the same way as edibles, where the cannabis is absorbed by your stomach. Time-release capsules are also digested by the stomach but the effects are felt over a longer period. Often, people like to take gel caps because it feels more "mainstream" while at the same time they offer potent and long-lasting results.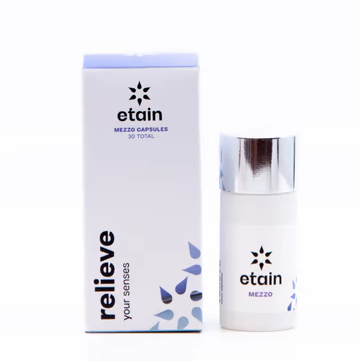 A popular brand of gel capsules available in New York is Etain Mezzo Gelcaps. In this little package you get a 1:2 30 pack of 200mg of CBD and THC.
Weed Edibles
When people talk about edibles, they tend to refer to tasty treats like pot brownies and medicated candies. Edibles are highly versatile in that you can turn almost any food or drink into an edible. Most edibles are made from a base—such as butter, oil, glycerin, honey or alcohol—infused with cannabis.
People often like taking edibles as they are not only tasty but a discreet and long-acting way to consume your cannabis. Edible effects tend to last for around six to eight hours, while the effects from inhaled methods tend to diminish after only two to three hours.
To avoid a bad experience with edibles, don't dive head-first into any edible you find at your dispensary. Start small and think about your needs. The first rule of edibles is to start at the smallest dose you can.
Wana Brands has a popular assortment of edibles and is available across many states including Colorado, California, Florida, Illinois, and more. One of the most popular products is the Wana Sour Gummy.
Weed Drinks
Cannabis-infused drinks are a great option for consumers who don't want to smoke or vape. And depending on the contents of your stomach, they typically don't take as long as edibles to kick in. For many, the effects of cannabis-infused drinks kick in within the first hour of ingestion. As the term 'California Sober' gains popularity, cannabis, non-alcoholic drinks are having a moment.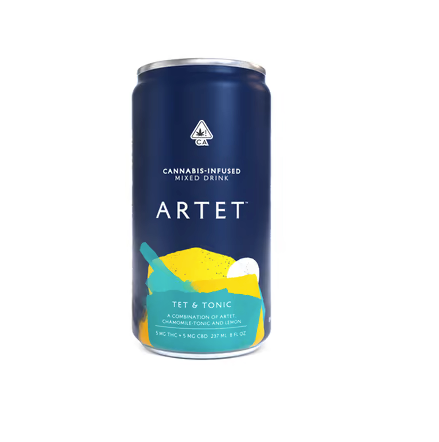 Artet is a California based cannabis brand that specializes in cannabis cocktails that are in ready-to-drink format.
Need Your Medical Marijuana Card?
HelloMD can help you with online virtual medical consultation and get your medical card fast, easy and private.