For much of the country, the days are getting warmer, the snow is melting and the sun is setting a bit later. Spring is officially here, which means we can finally venture out of our homes and enjoy the outdoors once again. The season presents a great opportunity for cannabis vacations, especially if you live in a northerly state that's endured a long, cold winter.
With more and more states legalizing adult-use marijuana, why not turn this spring getaway into a cannabis-themed vacation? Here, we've rounded up the top six cannabis vacations for the season.
1. San Francisco Is a Must-See Destination for Cannabis Aficionados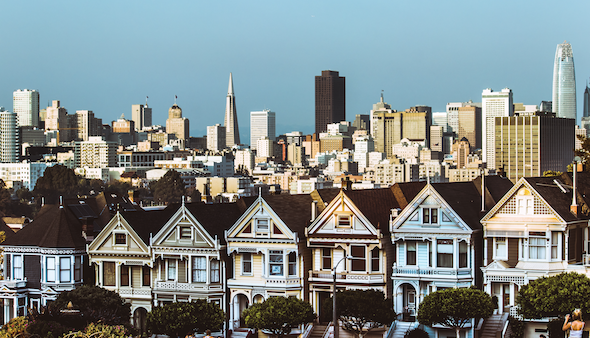 San Francisco is at the top of most people's lists of cannabis-friendly destinations. The famously progressive city is where the medical marijuana movement first began, and it's long taken a tolerant approach to cannabis.
This is even more true now that California has legalized recreational marijuana for adults, making it the perfect place for a spring getaway. There are plenty of amazing cannabis-related activities to take part in, including cannabis walking tours and cannabis-themed yoga sessions.
If you're there in April be sure to head to Hippie Hill in Golden Gate Park for 420 celebrations, which have been an annual tradition in the city since the 1970s.
RELATED: 5 CANNABIS-FRIENDLY, LATE SUMMER GETAWAYS
2. Denver's Long History of Legal Cannabis Means There's Plenty to Do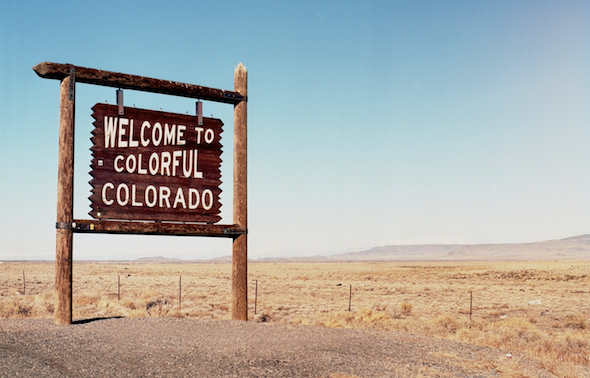 Denver is arguably the top cannabis destination spot in the country thanks to Colorado having been the first state (along with Washington) to legalize adult-use marijuana back in 2012.
Since that time, an entire cannabis tourism industry has built up in the state, with Denver as its hub. Many cannabis tour companies operate in the Mile-High City and they offer myriad cannabis-themed options, including:
Night tours of the city's food trucks (perfect for when you get the munchies)
Excursions to Colorado's gorgeous ski and snowboard slopes
If you're looking for a cannabis vacation where all of the details are taken care of and you can just relax and have fun, then Denver is probably your best bet.
3. Portland's Cannabis Scene Reflects the Quirky Personality of the City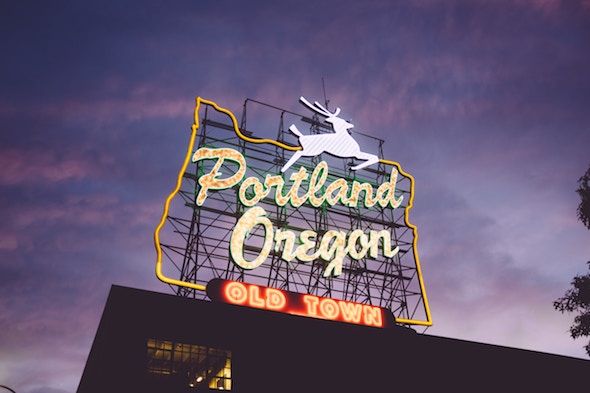 City of hipsters, third-wave coffee shops, and just general—but delightful—weirdness, Portland makes for an excellent cannabis spring getaway. While the West Coast city boasts an array of things for the cannabis traveler to see and do, we suggest a cannabis bus tour. There are a number to choose from, including those that visit local craft growers, dispensaries and nearby scenic spots.
The tours use party buses, meaning you can smoke while on them, traveling from stop to stop. Thanks to Oregon's strict quality regulations, the cannabis available from the many distinctive and beautifully designed shops is of a consistently high standard.
Like every other destination on this list, smoking cannabis is prohibited in public and most of the big hotel chains have rules against it. However, boutique hotels and cannabis-friendly Airbnbs are available that cater to cannabis travelers.
RELATED: 5 LOUNGES WHERE YOU CAN ENJOY CANNABIS IN PUBLIC
4. Boston Has Become an East Coast Hub for Cannabis Travel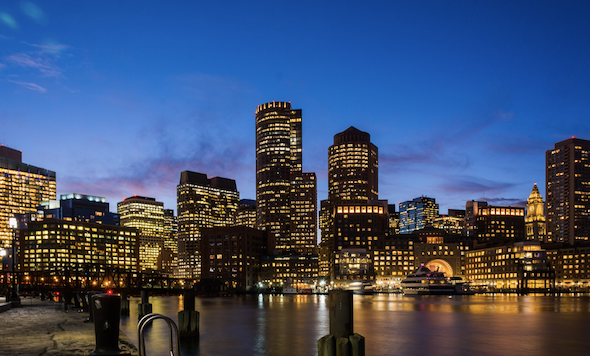 On the East Coast, Massachusetts offers some of the most progressive marijuana laws. Late last year, the state legalized the sale of up to one ounce of cannabis to adults.
While the recreational cannabis industry is young, tour packages offering airport pickup, guides, and visits to Boston's local dispensaries already exist. Plus, Boston itself just seems to have a load of things to do that are perfect experiences after consuming cannabis.
Head to the New England Aquarium—one of the largest in the country—to spend hours mesmerized by the countless fish, sharks and jellyfish floating by. Or, if you have a case of the munchies, a trip to the Faneuil Hall Marketplace is in order.
RELATED: 4 CANNABIS-FRIENDLY B&BS TO ELEVATE YOUR VACATION
5. Vermont Offers a Rustic, Laid-Back Cannabis Vacation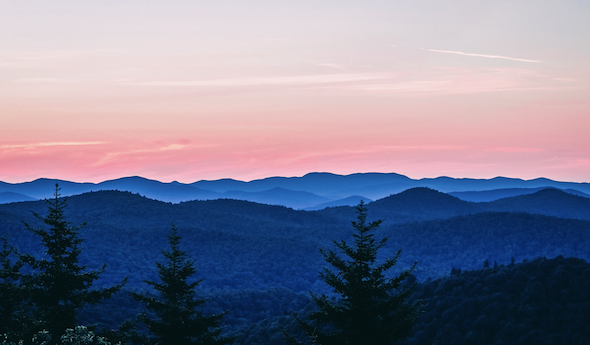 For a completely different side of New England, make your way to Vermont. True to its progressive reputation, the Green Mountain State legalized recreational cannabis use in 2018, although it's still illegal to sell or distribute it.
So, if you're from out-of-state, you'll have to rely on the kindness of strangers to "gift" their own homegrown cannabis to you. Given that Vermonters are a famously friendly bunch, finding someone to share their cannabis may not be as challenging as it sounds. While the lack of a legal retail sector means there's less cannabis tourism infrastructure here than in other legal marijuana states have, that may not be a big problem.
After all, Vermont is where you go if you're looking for small town charm, sugar shacks and beautiful nature retreats. Those are things that can be enjoyed with cannabis without the need of a tour group. You'll also find plenty of small hotels and Airbnbs that are cannabis-friendly.
RELATED: CANNABIS-FRIENDLY HONEYMOON DESTINATIONS
6. For a Cannabis Trip Like No Other, Head to Las Vegas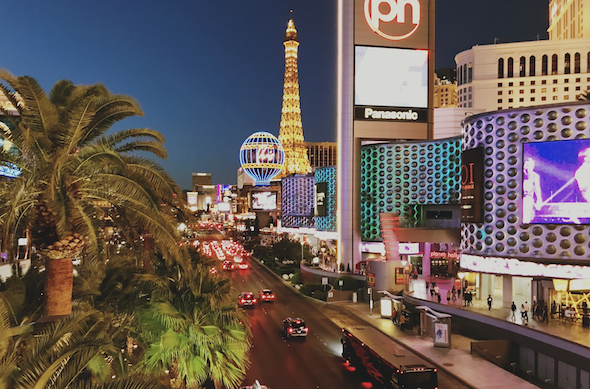 Walking down the Las Vegas Strip at night is a mind-bending experience even without any psychoactive substances—so just imagine what it would be like after taking cannabis. Of course, Nevada, like every other legal marijuana state, prohibits public consumption of cannabis, but you're allowed to consume cannabis on private property that permits it and then take a stroll down The Strip.
The big hotels mostly prohibit cannabis use, but you can find lots of homestays that are more accepting. You can either visit one of the nearly 50 marijuana dispensaries in the city or you could have your products delivered to your cannabis-friendly accommodations. And since this is Vegas, there are tons of things you can do on your cannabis vacation—think about how fun and eye-opening a Cirque de Soleil show would be after consuming some premium cannabis.
Photo credits: Harry Beugelink/Shutterstock.com (main image), Jack Finnigan (San Francisco image), Kait Herzog (Denver image), Zack Spear (Portland image), Zoltan Kovacs (Boston image), Patrick Bald (Vermont image), Nicola Tolin (Las Vegas image)
If you're new to cannabis and want to learn more, take a look at our Cannabis 101 index of articles. And if you have questions about cannabis, ask them and our community will answer.