Can a high-powered fashion editor from New York easily transition into being a cannabis entrepreneur living in the woods of Northern California? If you ask Claudia Mata, she'd say, "Yes." And she's loving every minute of it.
Two years ago, Claudia and her native Californian husband Zander Gladish co-founded Vertly, a luxury cannabis topicals brand that focuses on "clean beauty" and uses only the best-quality, hemp-derived cannabidiol (CBD) in its lotion and lip balm formulations. Vertly has risen above, in a field of new CBD topicals, many of which don't hold the same high standards for quality as Vertly does.
FOLLOW US ON FACEBOOK & INSTAGRAM
Claudia states that "our goal in creating Vertly was to merge the natural healing properties of CBD with a line of plant-based, clean beauty products." Vertly topicals focus on using "organically grown, hemp-derived, full-spectrum phytocannabinoids. Our products include an array of nourishing plant butters and slow-infused herbal oils, with each ingredient selected for its therapeutic benefits for the mind and body."
HelloMD sat down with Claudia (pictured below with Zander) to find out more about her family's roots in cannabis farming; Claudia's transition from New York fashion editorial to the California cannabis industry; and why Vertly uses hemp-derived CBD in its topicals.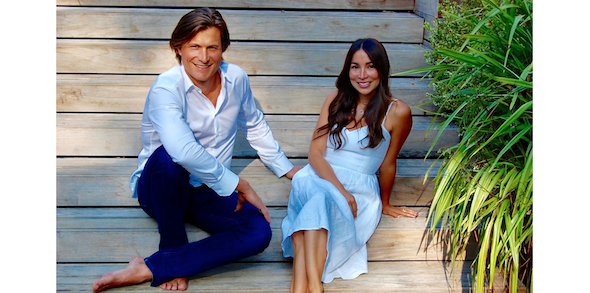 Before co-founding Vertly, your background included being a high-powered fashion editor in New York City, most recently with W magazine. You left that all behind to move to the West Coast and get into the cannabis industry. How has your transition been from the high-heeled New York fashion world to NorCal cannabis?
Claudia Mata: My husband Zander grew up in the San Francisco Bay Area, so moving back seemed like a natural fit, especially after starting a family. We'd been living in New York for 15 years, and at the time we decided to leave, I was pregnant with our second baby. Marin County is stunning, and the lifestyle is so unique, we already knew that we wanted to raise a family here, even though we started having children in New York City.
Going from the fashion world into the cannabis industry doesn't seem like the most obvious transition. But Zander, who's also my co-founder, has a family history in cannabis farming. His brother has his own cannabis farm, so this has always been a dinner topic for us. Conversations about starting Vertly came up naturally, especially as cannabis has become legal. Our family began talking about the implications of legalization and what an exciting time it is to land in this industry.
Vertly focuses on the hemp CBD topicals market, with your Relief Lotion, Body Lotion and Luscious Lip Butter. How did you make the decision to create these specific types of products?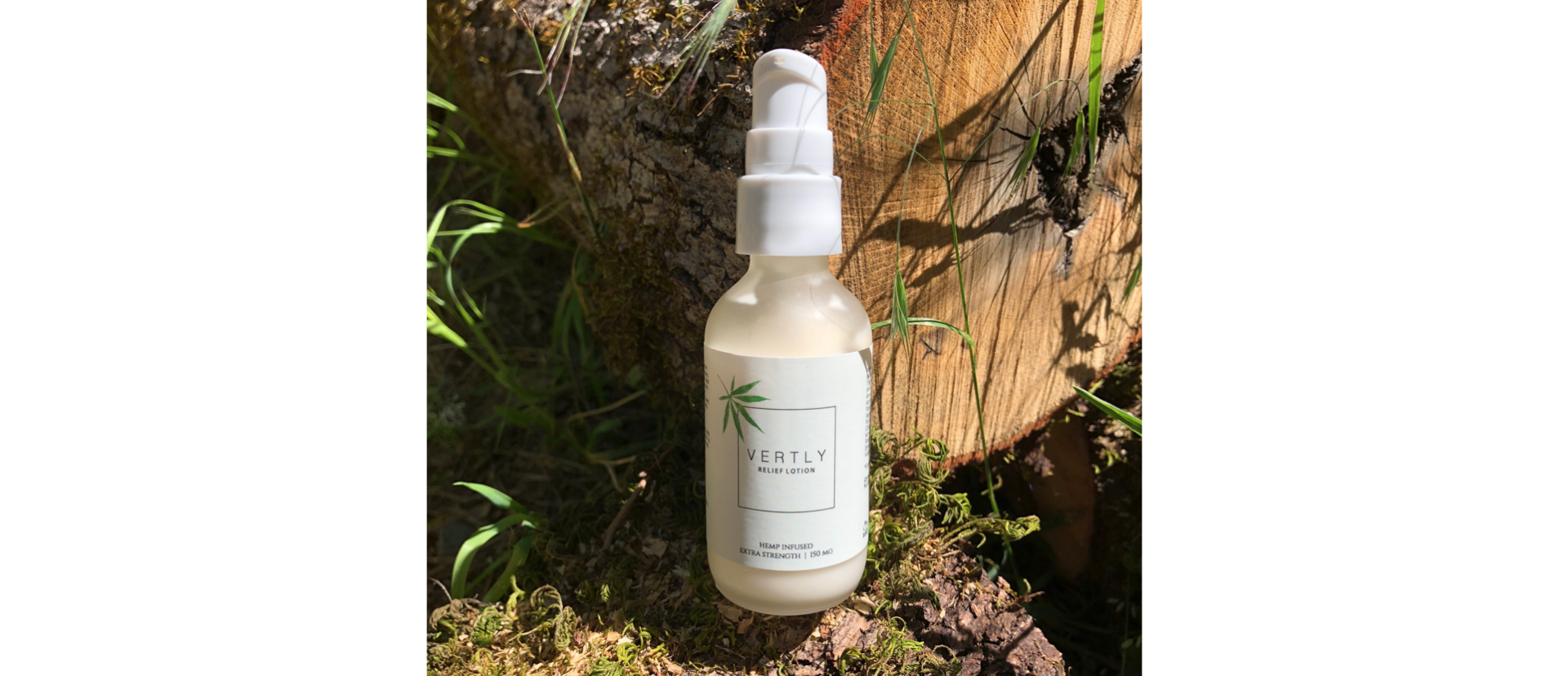 CM: When I started to look at getting into the cannabis industry, I was always looking for cannabis-based products that catered to someone like me and what my interests were. At the time, there seemed to be very few products that I was attracted to or that focused on clean beauty. So, I thought it would be interesting to merge luxurious, clean beauty products with cannabis. And that's how it came about.
RELATED: CANNABIS HEMP: THE NEW HOT BEAUTY ITEM
How did the fashion world prepare you in any way for being in the cannabis industry?
CM: Sometimes people think of those in the fashion industry as being flighty and superficial. And this is sometimes true, but not always. I will say for the fashion industry, that it's a very competitive and interesting field to work within. Obviously, you not only need to be stylish and interested in that sort of thing, but you need to have excellent diplomacy skills at all levels, managing a variety of personalities, as you can imagine.
I feel like it was great preparation for coming into the cannabis industry, because I became capable of dealing with all kinds of scenarios and also of pushing the envelope, seeing what I could do and needing to be extremely creative and jumping all in. It helped me to become fearless.
You've mentioned clean beauty, and you put a lot of emphasis on the overall quality of your products. How did this philosophy inform the creation of your hemp CBD beauty products?
CM: I think of the creation and consumption of clean beauty products as similar to what happened with the food revolution. People over time have become aware and educated about how their food is being grown and what it actually does within your body.
To a lot of people, it was not so clear that beauty products have a similar effect to what you put into your body. Most beauty products are used externally and are absorbed through your skin, and your skin is the largest organ in your body. What you put on your body should have as much emphasis as what you put within your body.
When I was pregnant with my first child, I took such great care with everything that I was doing. New mothers often will do that, hyper-naturally. You want everything that you expose your unborn child to be pure and clean and wonderful.
This just made me more aware of certain details within my own beauty routine that I wasn't really aware of before. For instance, I started to think about preservatives. There are ways to use organic oils to preserve your ingredients, rather than more toxic substances. I found cleaner ways to preserve beauty products that are actually good for your skin and your health, and gentler on the body in every way. I became obsessive about reading labels, and I still do that.
You mentioned that herbalism informed your formulation of Vertly products as well?
CM: Yes, that's true. Before my first pregnancy, I used to use a very expensive night cream all of the time, because I loved it. When I became more educated, I looked at the ingredients, and I was shocked. Many ingredients were horrible for your body. So, I started to really focus on the idea of clean, organic ingredients. When I finally moved to California, I started studying herbalism and how this might support our product development.
Why have you made hemp-derived CBD a cornerstone of the Vertly product line?
CM: When I first started to use CBD within beauty, I saw the positive impact it might have within the industry and the consumers who use skincare products. Now that more studies are being done on the efficacy and positive therapeutic benefits of CBD, the more I think brands will incorporate it into their products. It's also important to note that hemp-derived CBD is completely non-psychoactive.
You hear lot about it, and it's kind of a fad, but I do think that if given the opportunity, it's something that will stand the test of time. CBD is an excellent anti-inflammatory for instance, and that's positive for most skin types across the board.
CBD's also good for acne, can help stimulate a more youthful appearance and is really great for bodily aches and pains, like lower back pain. It's full of antioxidants and simultaneously can help with dry skin, eczema and even sunburns. CBD is an element that people will gain more understanding about and see that it's a natural plant-based element.
How much do you miss New York, and would you ever move back?
CM: No, I don't think so. I'm really enjoying the Californian lifestyle, and what I'm doing within the cannabis industry. Also, where we live in Marin County, it's just so beautiful. Personally, I feel I can't go a day without being full of gratitude for life, because when I drive, I see such beauty around me. I feel very balanced. You can get your city fix by going into San Francisco.
But to be honest, I do go back to New York frequently, as I still do a monthly page for Elle Decor. It's a lot of fun.