As the holidays approach, we're entering the gift-giving season. But, 2020 has been such an odd year, it got us talking around the office, the Zoom office, that is. We asked ourselves what kind of gifts would be best for our friends and family?
We collectively thought it should be something with significance, especially since we may be celebrating at a distance. Our answer is to give experience-based gifts, something that will bring a smile to our loved one's faces and perhaps a lasting positive impact.
Last week we published 4 Experience-Based Holiday Gift Ideas for An Unusual Holiday Season and this week we follow with some additional ideas to get your holiday gift-giving juices flowing.
Here are 4 more "Experiential" celebratory gifts to bring 2020 to a resounding close:
1. Give the Gift of a Yoga Practice
Since the start of the pandemic, in-person yoga classes are a thing of the past. If you miss the community vibe of getting your downward dog on, you can get the next best thing. Online yoga classes with a teacher who gets to know you.
It may not be the same as going to the yoga studio, but some yoga teachers, like Nat Kendall, have the ability to create connections, busting down the Zoom barrier and creating community.
Nat is a recording artist (he gets a good chant on in every class) and a devoted student of yoga. He shares his wisdom of yoga in a heartfelt and grounded practice that is accessible for beginners and challenging enough for long-time practitioners.
RECEIVE OUR WEEKLY CANNABIS AND PSYCHEDELIC NEWSLETTER
Nat's teachings pour through online practices in an inspired way. He also teaches the necessary techniques for good yogic form with insights that enlighten your spiritual path and yogic journey.
He currently has a special for new students, which includes 5 classes for $45 – an incredible offering!
2. Give the Gift of Microdosing: One-on-One Personal Coaching
Microdosing, is all the rage, for both cannabis and psychedelics. It's the practice of consuming small amounts of a substance in a "sub-therapeutic, or sub-threshold, amounts so low that they wouldn't produce the whole body effect of a full dose, but high enough that a cellular response could be observed."
Numerous health benefits come from microdosing cannabis or psychedelics. These benefits vary based on the substance. For cannabis, microdosing may help with chronic pain, anxiety, and sleep. With psychedelics, people have anecdotally reported that it helps alleviate depression and anxiety and may increase the feeling of focus and creativity. But, if you're new to either, how do you get started?
We think a personal coach is a good entry point and a safe way to explore unchartered territory.
At different times, Pamela Hadfield, Co-founder of HelloMD, transformed her physical and mental health microdosing cannabis and then psychedelics. She's a well-known educator and advocate for alternative paths of wellness, and has been featured in Rolling Stone and Forbes magazine.
Pamela is also the Founder of Bliss Theory where she offers one-to-one coaching for women. The Bliss Theory coaching philosophy is based on transformational thinking principles and step-by-step personalized guidance on microdosing cannabis and/or psychedelics.
Space is limited, but she has three upcoming spots available in the New Year and will do a free 30-minute strategy call to get started. Fill in your application here.
3. Give the Gift of a Self Guided Astrological Reading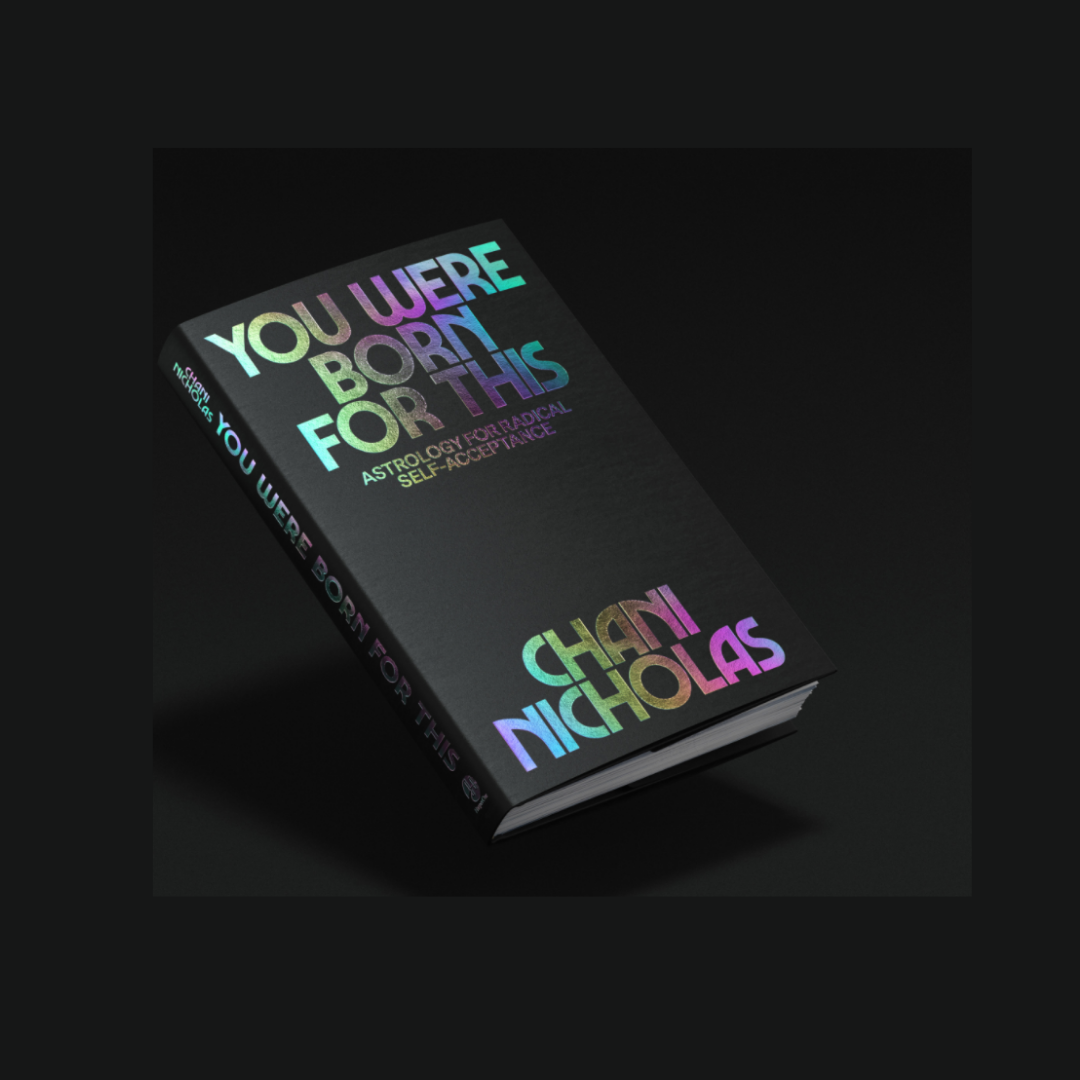 Chani's best-seller "You Were Born for This"
Chani Nicholas is a Los Angeles-based, New York Times best-selling astrologer and author of You Were Born For This: Astrology for Radical Self-Acceptance (HarperOne, January 2020). She is AWESOME, and we love her book, which is the guide to all-things astrological.
OK, here's the cool and the gift-giving part. You can go onto Chani's site and input the birthdate details of the person you want to gift-give and it pulls up all the relevant information for that specific chart.
Print out the chart and purchase Chani's book You Were Born For This, and you have an instant cross-reference for a specific astrological chart.
In her book, "Chani shows how your birth chart — a snapshot of the sky at the moment you took your first breath — reveals your unique talents, challenges, and opportunities." Fun!
4. Give the Gift of Self Knowledge and Growth
One Comune is the online spot for personal growth. Their online courses feature some of the most enlightened thinkers of our time, including Deepak Chopra, Russell Brand (an amazing thought leader on addiction and recovery), Marianna Williamson, and more. Whether you're looking for spiritual growth, optimal health, or a way to impact the world, there's a fascinating course waiting.
One Commune offers an annual plan for $180, or you can start with a 14 day free trial.
Happy gift-giving form the HelloMD Team!